Savr Recipe is a 1-week design sprint project focused on resolving user problems when cooking new recipes. 
In this project I utilized GV(Google Venture) design sprint methodology created by Jake Knapp to create a map, devise a light-weight solution, and conduct usability testing with 5 targeted users.
• Savr has seen negative reviews about recipes that involve many steps or more advanced techniques.
• Difficult to follow instructions for preparing new recipes.
• Feedback related to timing, preparation and the order of steps.
• How users learn and implement new cooking techniques, and a bunch of other feedback related to actually preparing the meals.

• Recipes must be written as text from start to finish in ordered steps.
• Solution must be designed in native mobile app.
• Focus on creating a better experience for users when it's actually time to cook the meal rather than of how they find and choose a recipe.

I was given a persona named Nick for this project and an audio recording of a user interview named Maria.
• Both have overlapping issues in difficulties following the cooking instructions.
• Both users wanted to know ahead of time if certain steps require early preparations.



Mapping the End-to-End User Journey
I drafted a possible end-to-end user experience that a user might have when using the product.
By focusing on the users pain points and goals, I thought about how each step could address the issues they are facing.



Day 2 - Sketching and Finding Inspirations
I researched some existing brands to do a competitive analysis and to test the overall user experience of their products.
​​​​​​​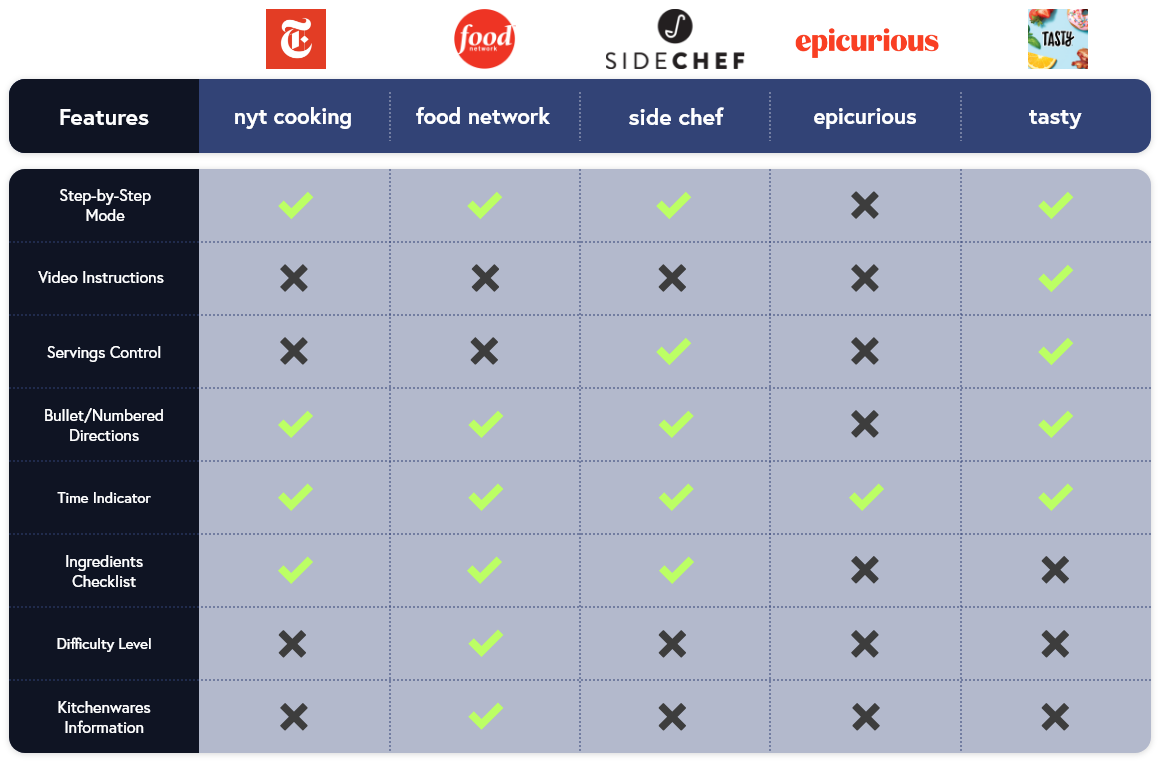 Tasty provides a
quick video loop
to help the user understand each step of the cooking process easily. Also, the app allowed me to
adjust the amount of total servings
and all the ingredients are adjusted automatically.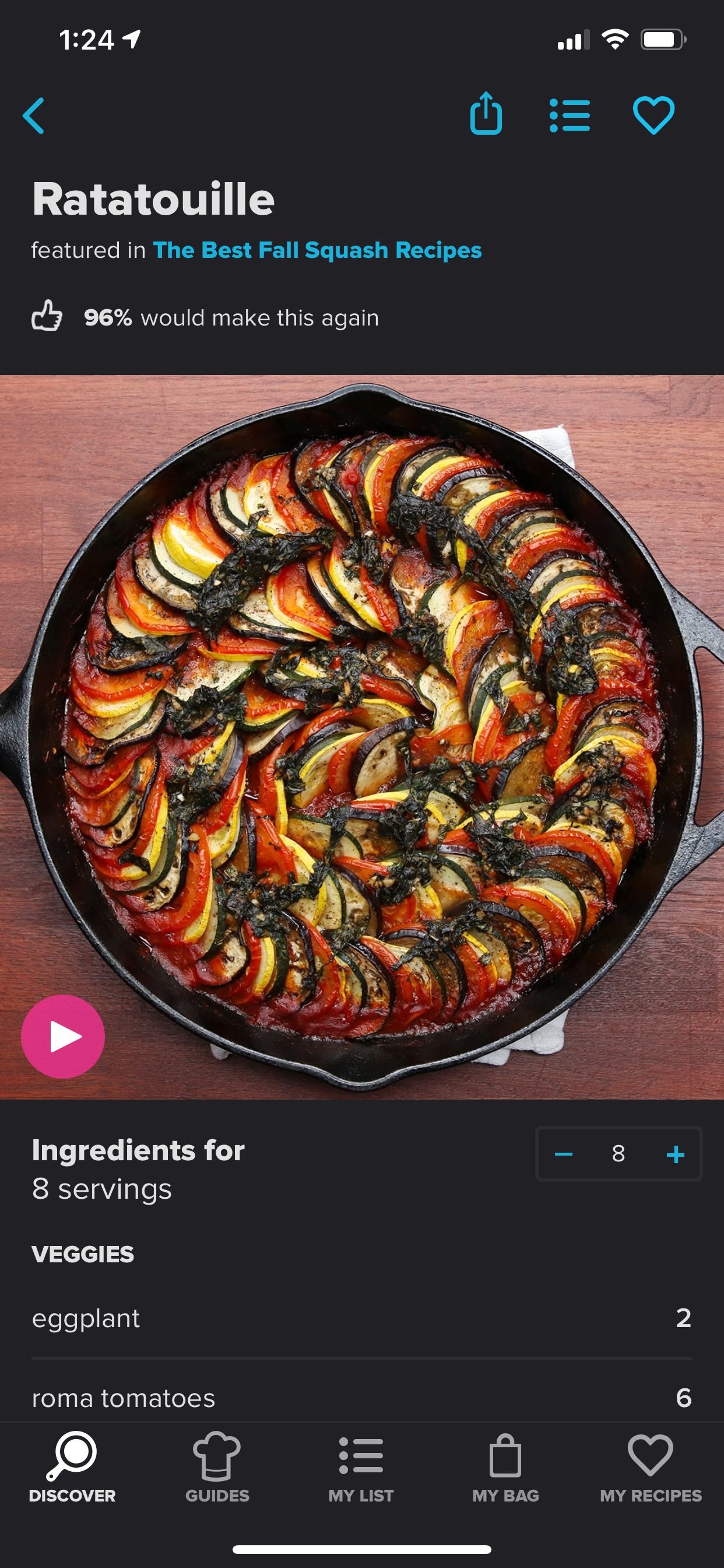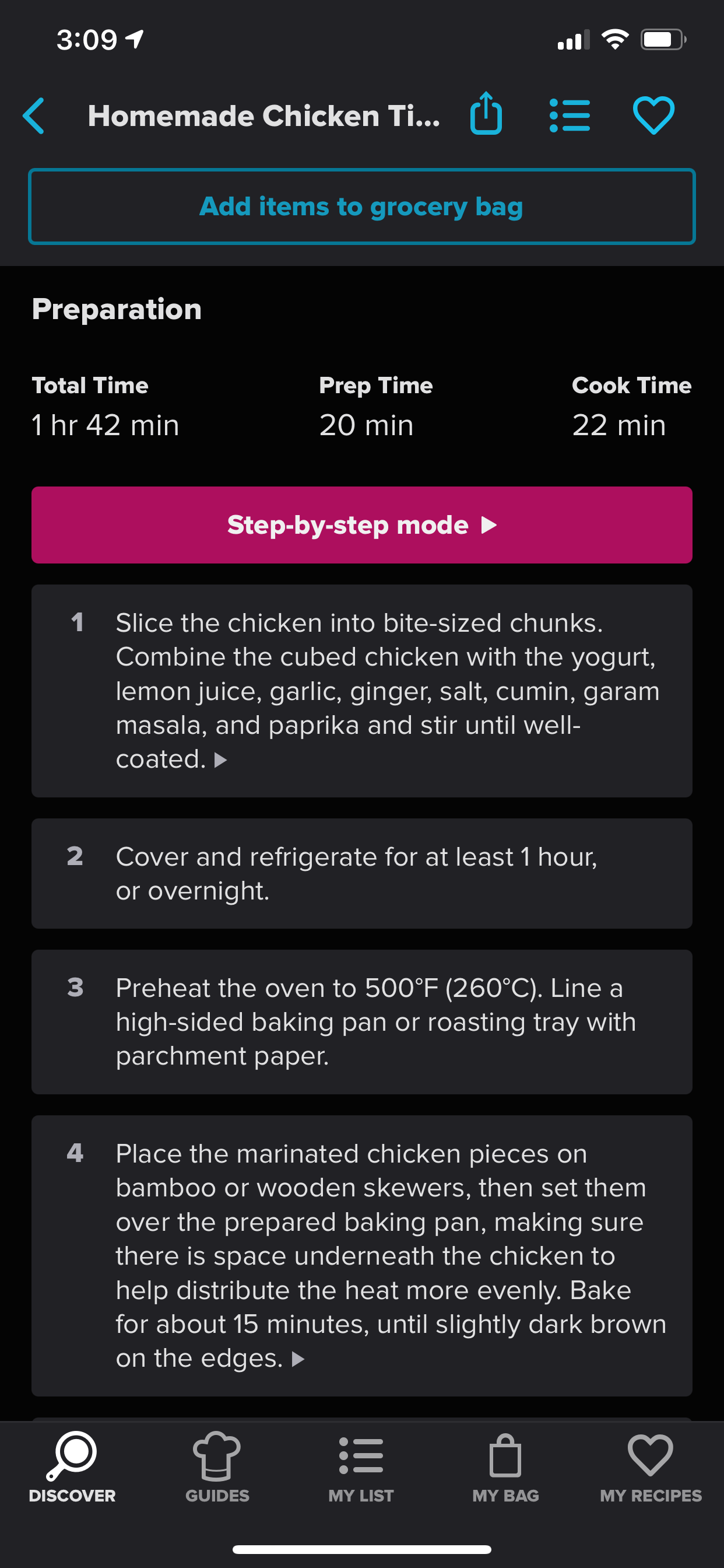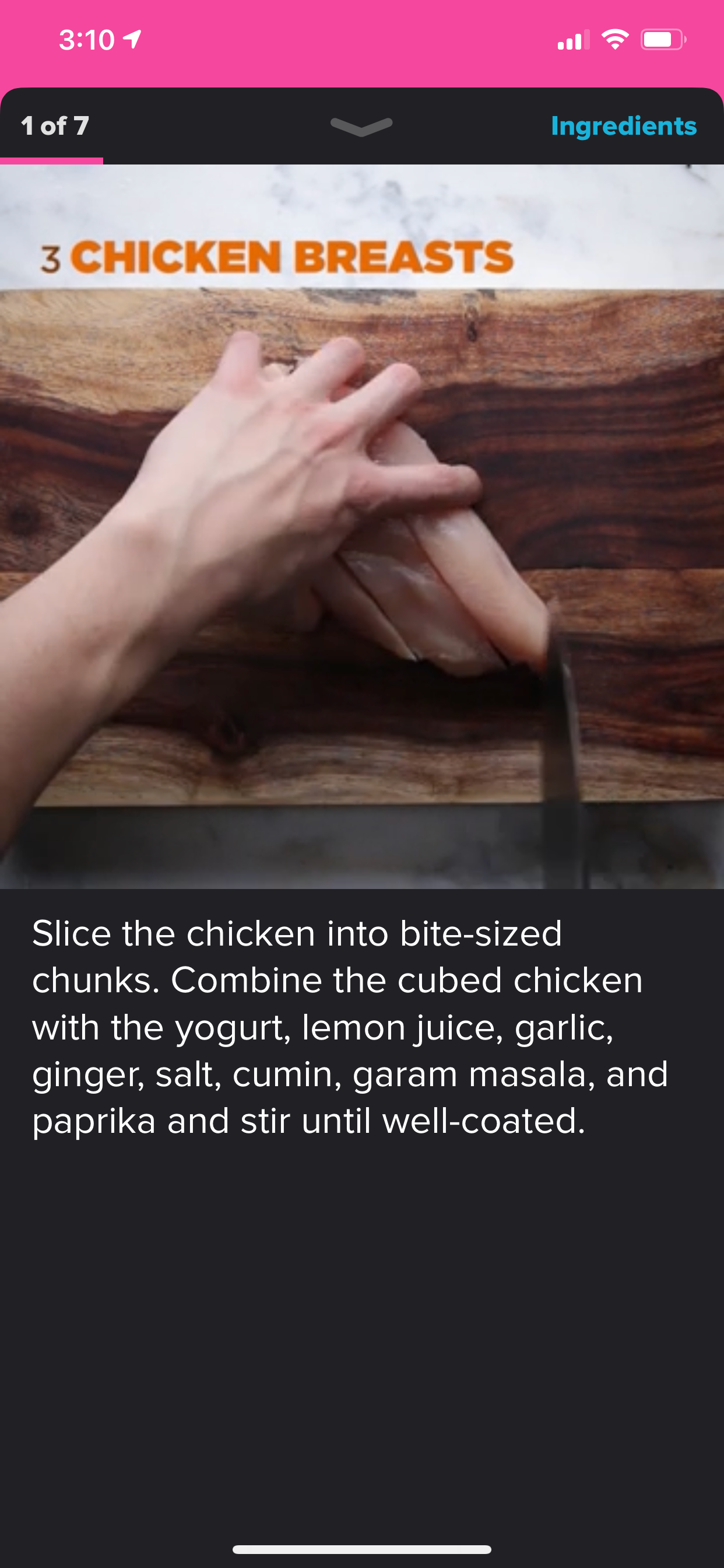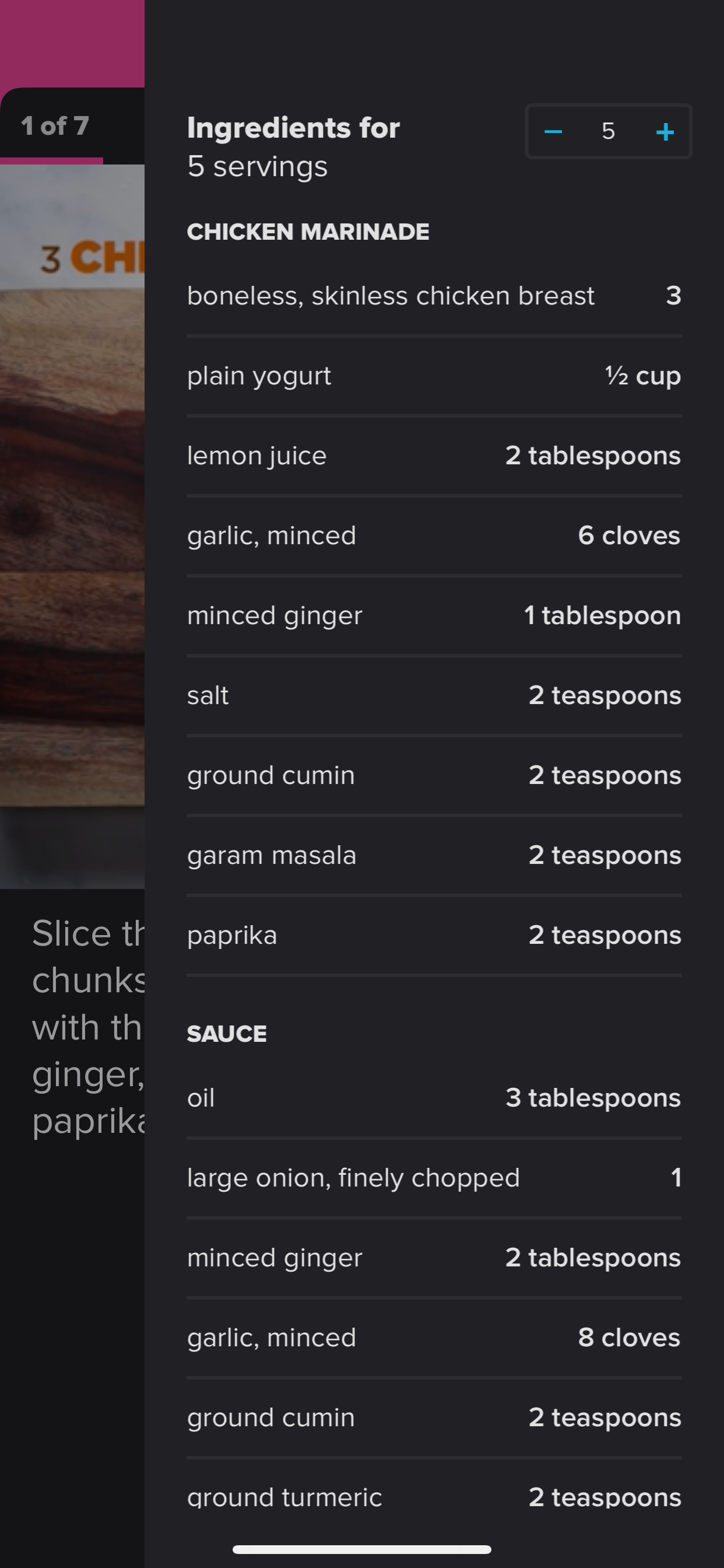 I find it hard to follow the preparation and cooking directions as they are all 
written in long paragraphs
.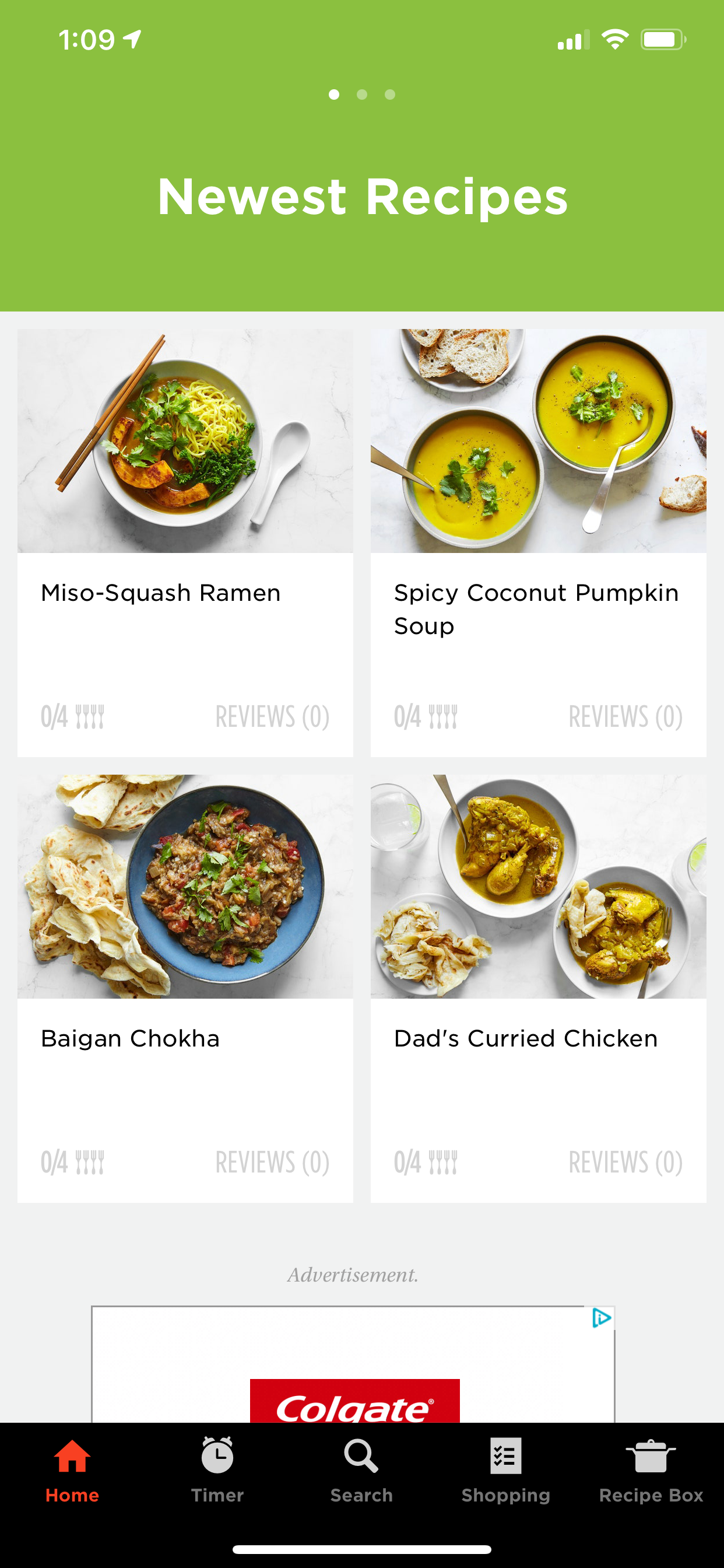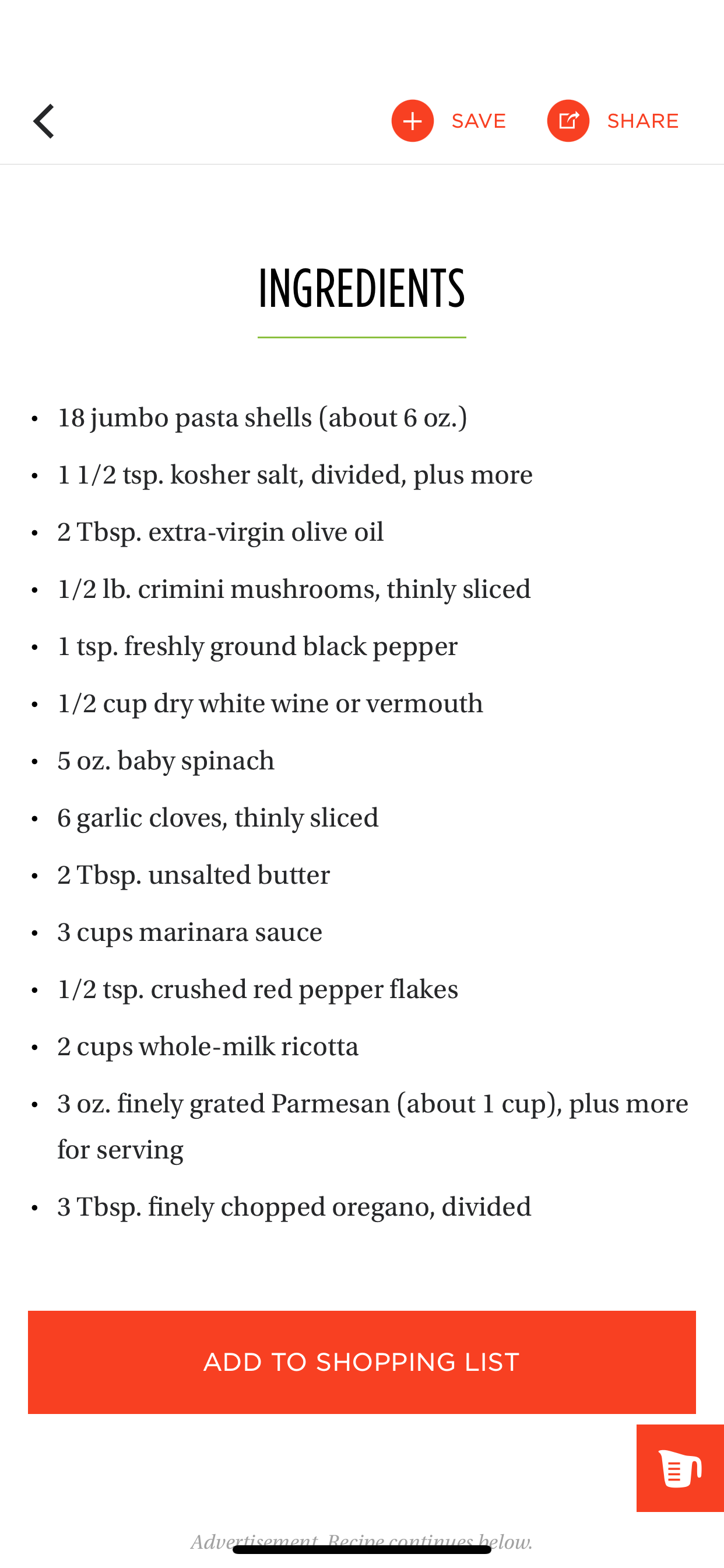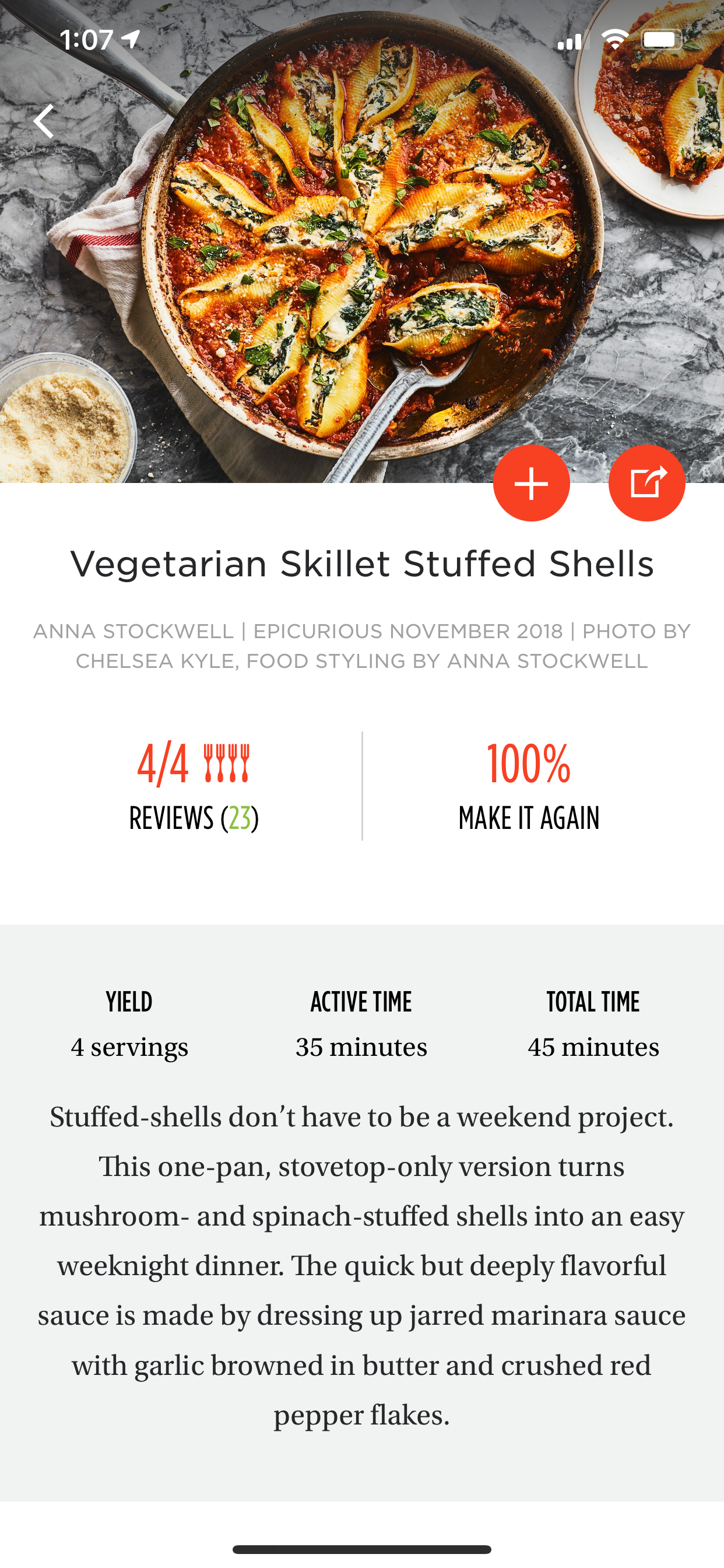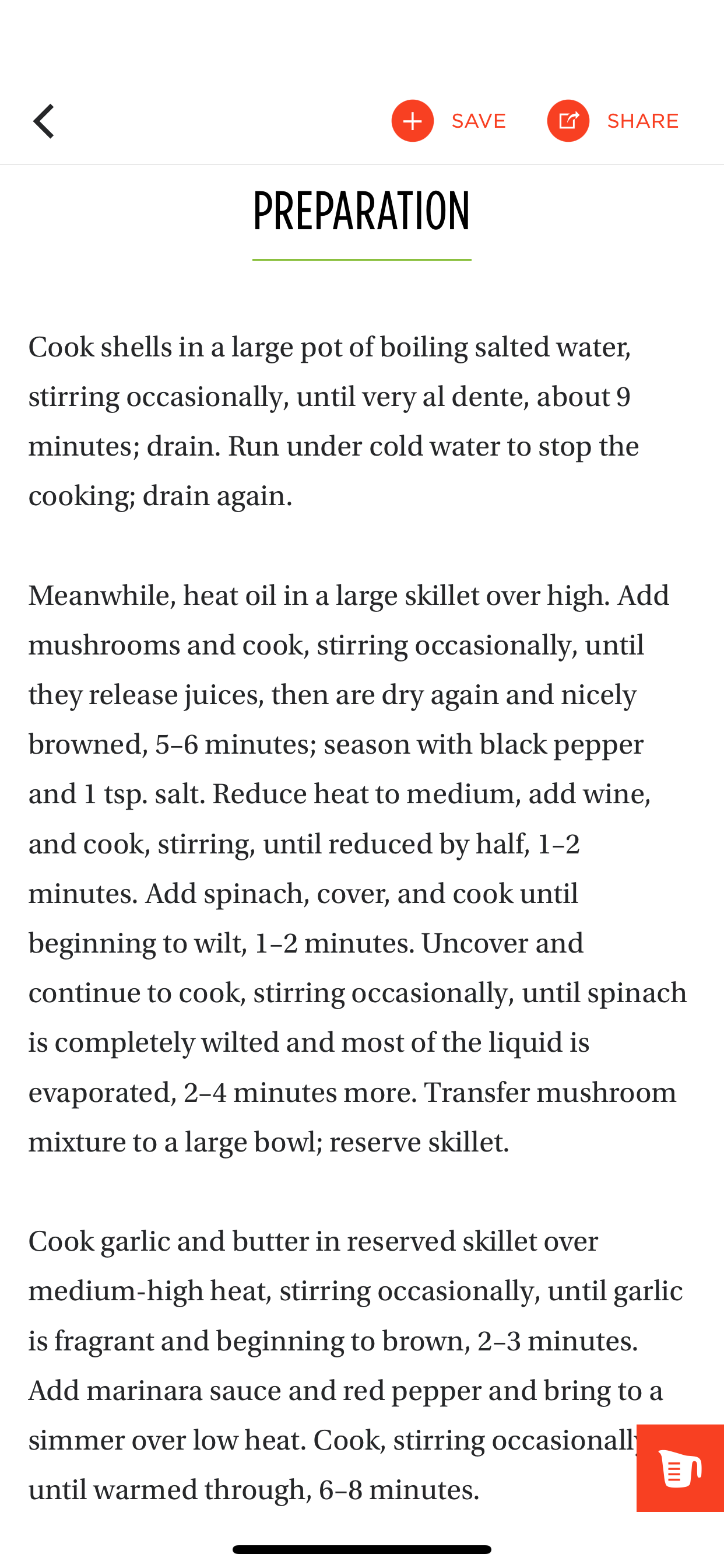 What I like about Food Network app is that they tell the user if there is any
special equipment
needed to cook the recipe. It also tells the user what they need to do ahead of time.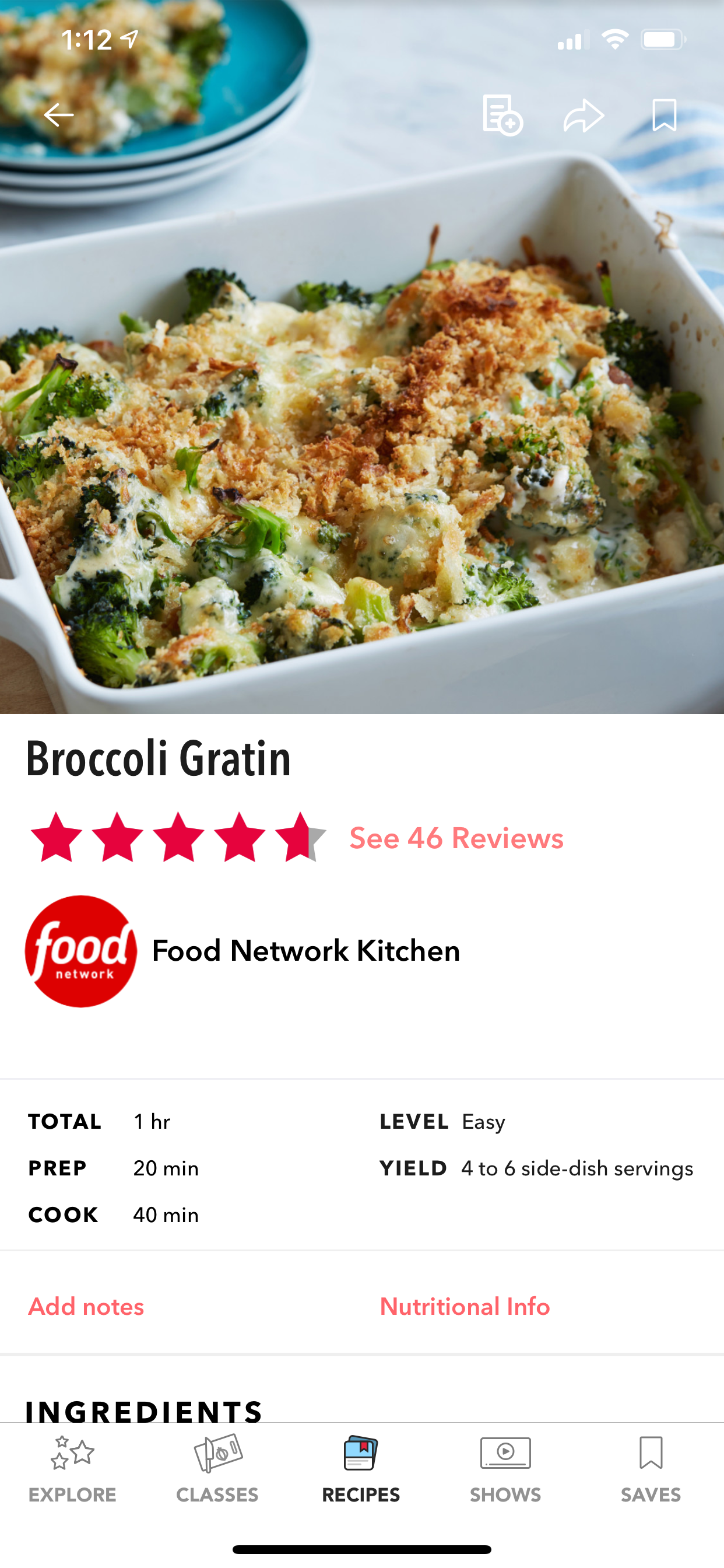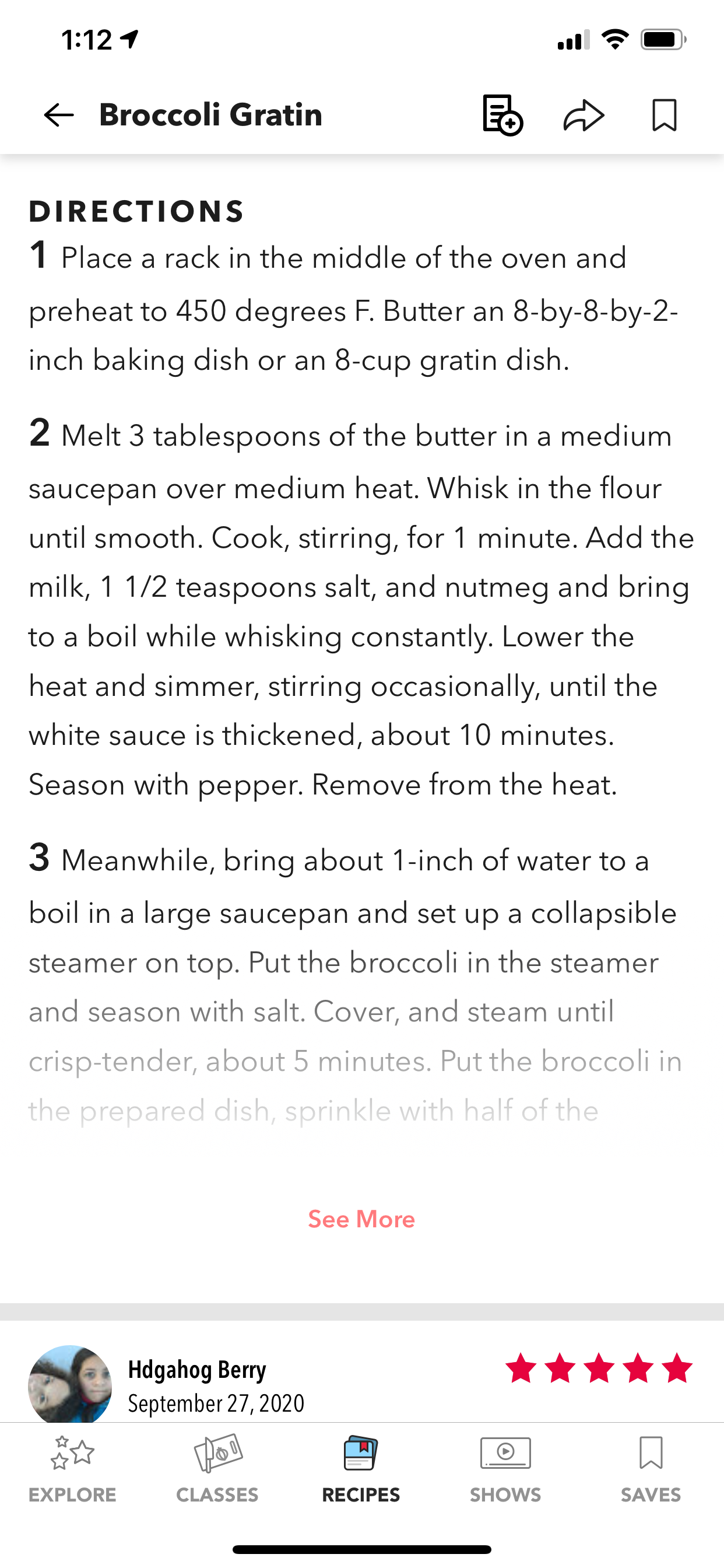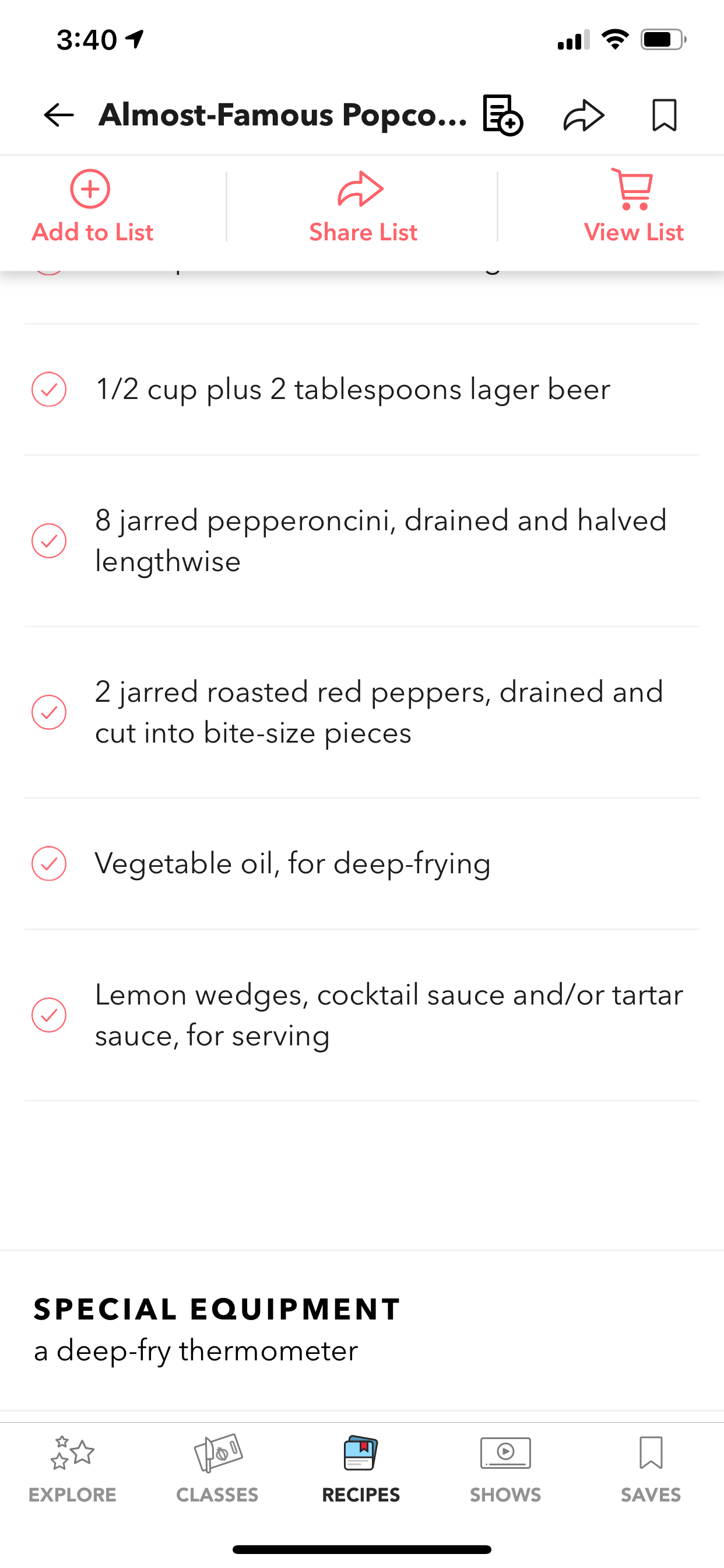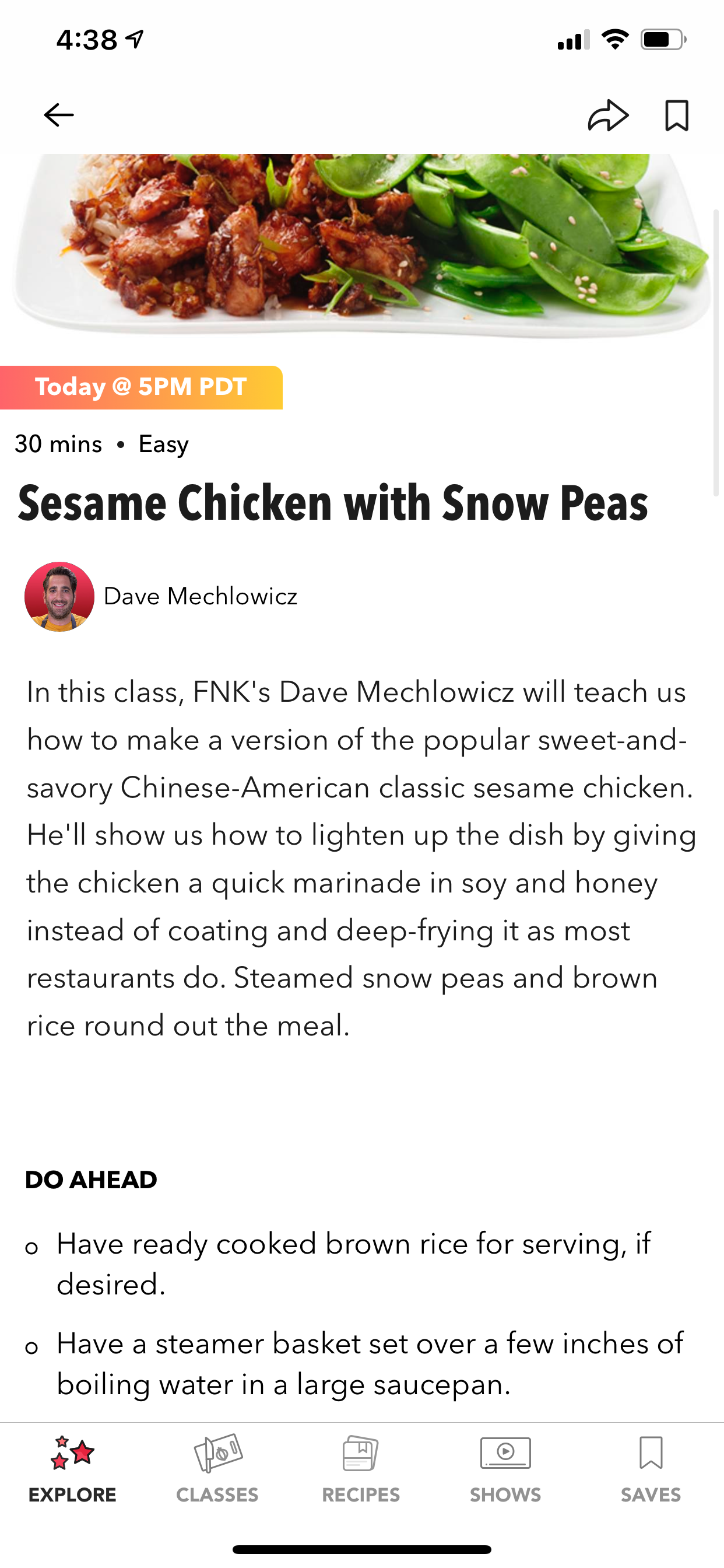 Crazy 8's (8 sketches + 8 slots + 8 minutes)
I picked the most critical aspect from the end-to-end user journey #1. I thought the '
step-by-step mode
' cooking instruction is the most important section of this app as this is the part when users often struggle and fail to follow the instructions.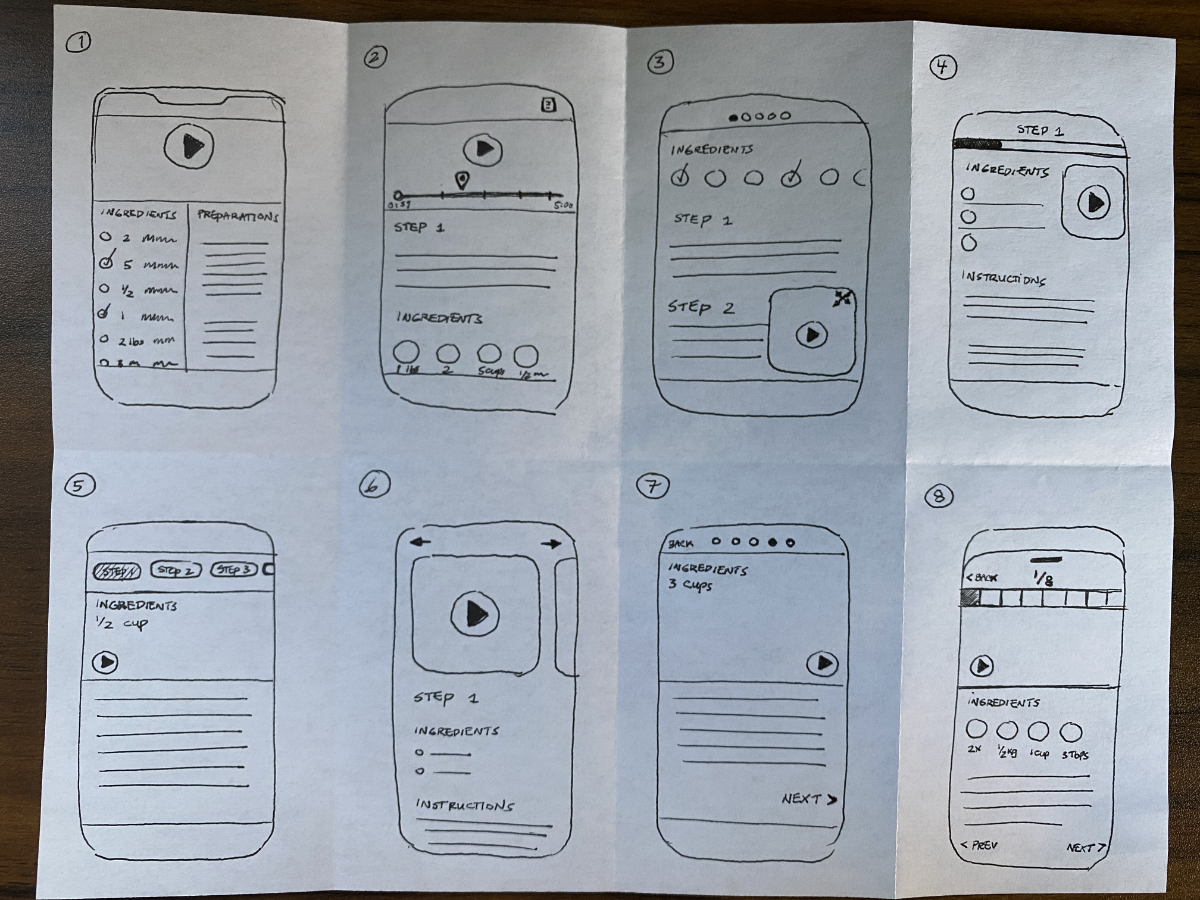 Out of the 8 sketches extracted from the crazy 8's, I picked design number 8 to refine the solution further. I created a three-panel board of the screen that comes before the critical screen, the critical screen itself, and the screen that comes after the critical screen.
The critical screen is about presenting a very concise and clear step-by-step instructions. It makes sure the user have all of their questions answered before they proceed to the next step.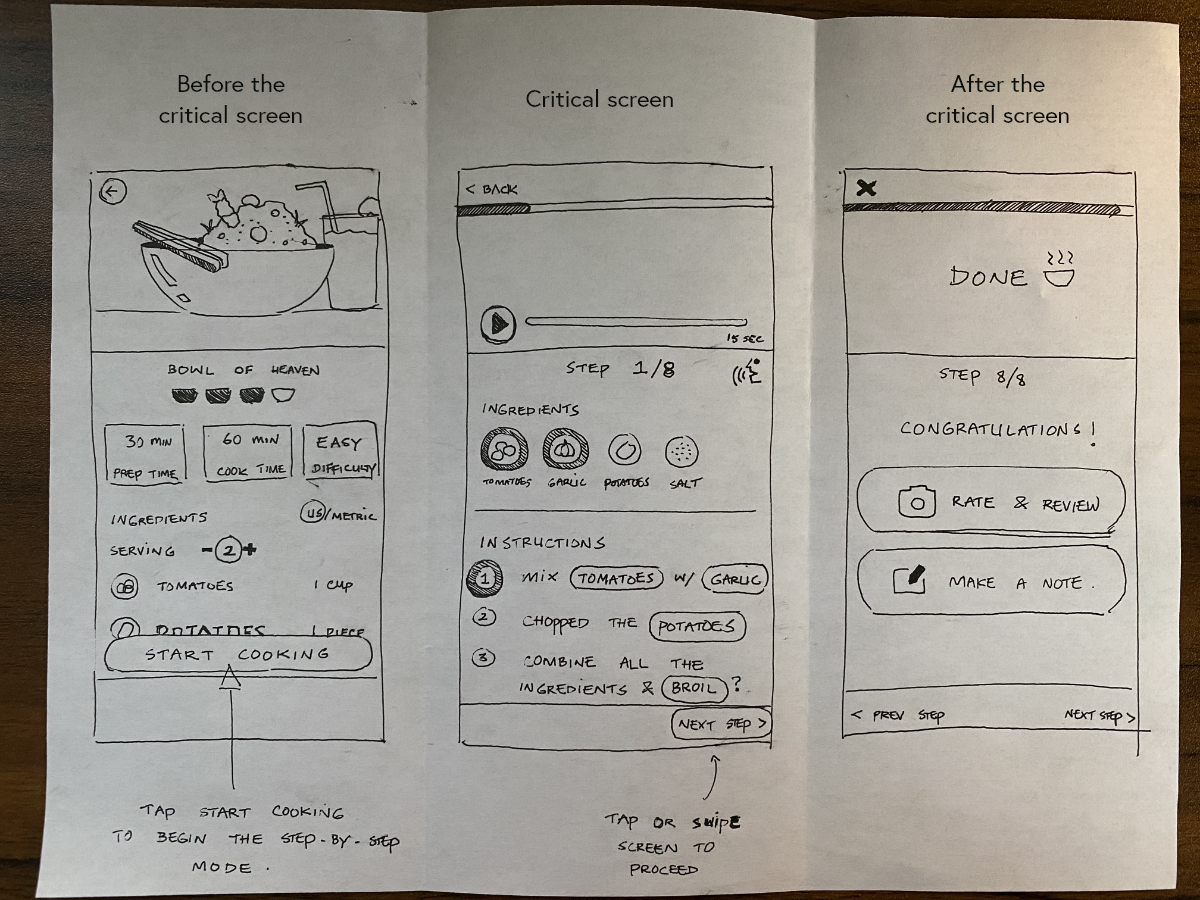 Day 3: Create a Storyboard
The storyboard focuses on creating UI elements that I plan to integrate in the next design sprint. I kept referring back to the user persona to make sure all the features that I wanted to implement is relevant in solving the user's frustrations.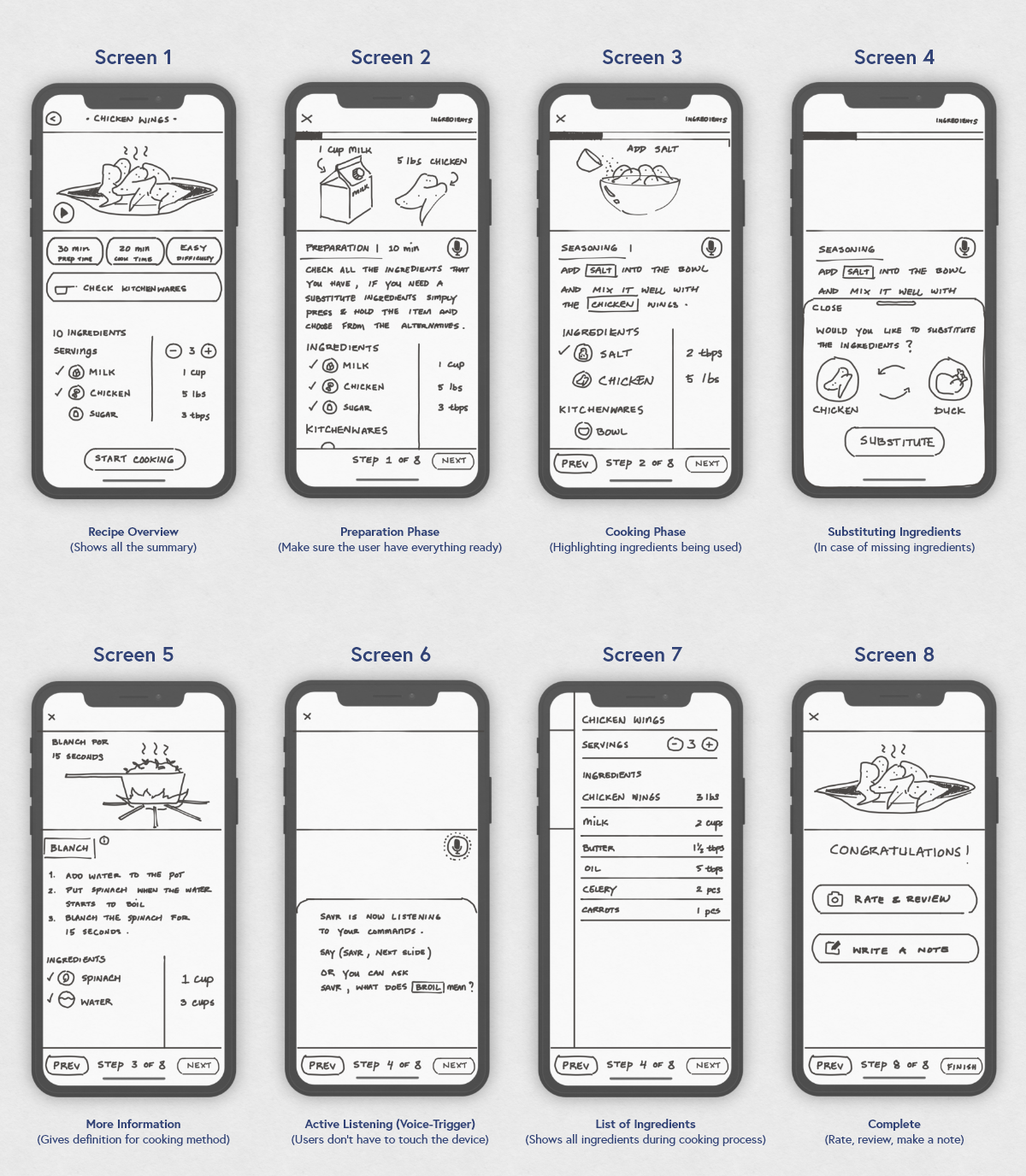 At this stage in the design sprint process, the goal was to quickly convert ideas from the storyboard to a high-fidelity mockup in 1 day.
I thought spending a little bit more time adding the digital voice assistant functionality to test with the users might prove to be useful when their hands are full/dirty during cooking.

I picked 5 people that are eager to learn about cooking new recipes at home and conduct usability test. Each participant was given the same tasks to perform with minimal guidance in this moderated usability test.
Some issues pointed out by the users:
Issue #1:
They would like to see the special kitchenwares/equipment on the top so they don't spend time reading all the ingredients first and later finding out they don't have the right equipments.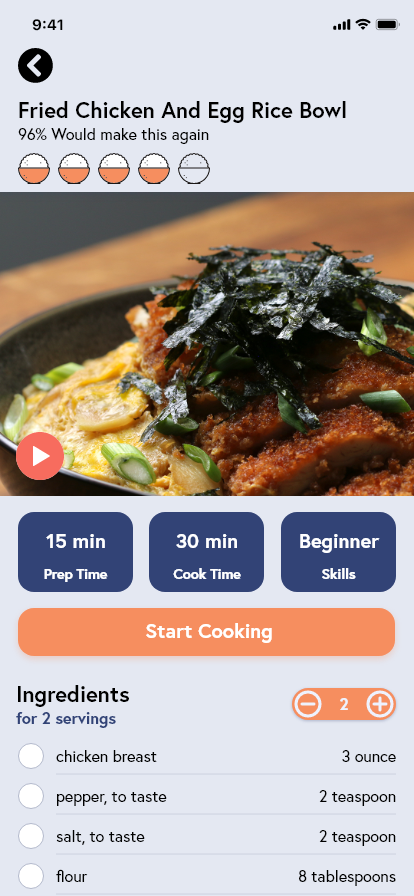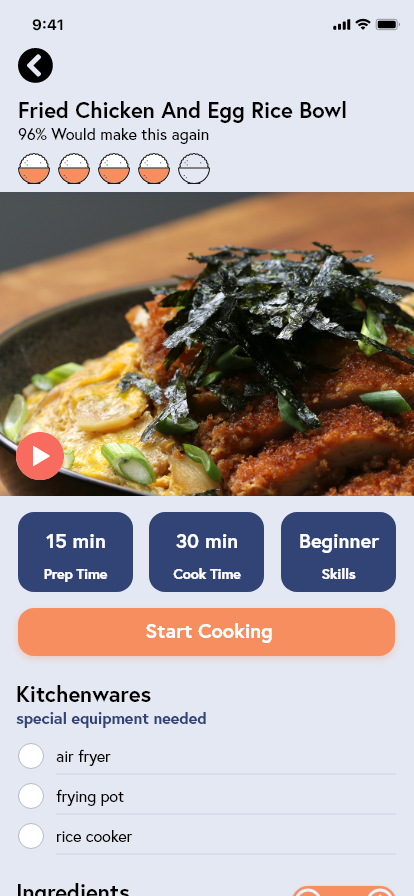 Issue #2:
It isn't very obvious that you can swap ingredients. It would be helpful to have buttons or some sort of indicator next to the ingredients that the users can click on.
Issue #3:
Previously the ingredients are listed as one long list. One of the users pointed out that it would be helpful to split the ingredients according to what those ingredients are used for in the recipe such as sauce or if it's something they should prepare ahead of time.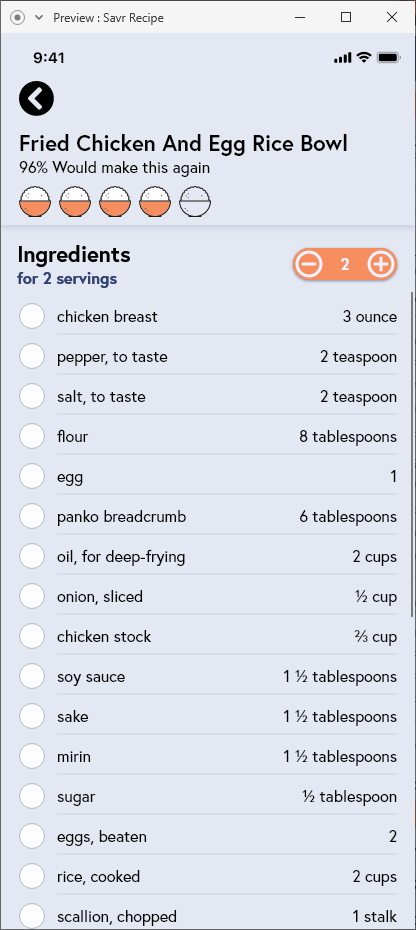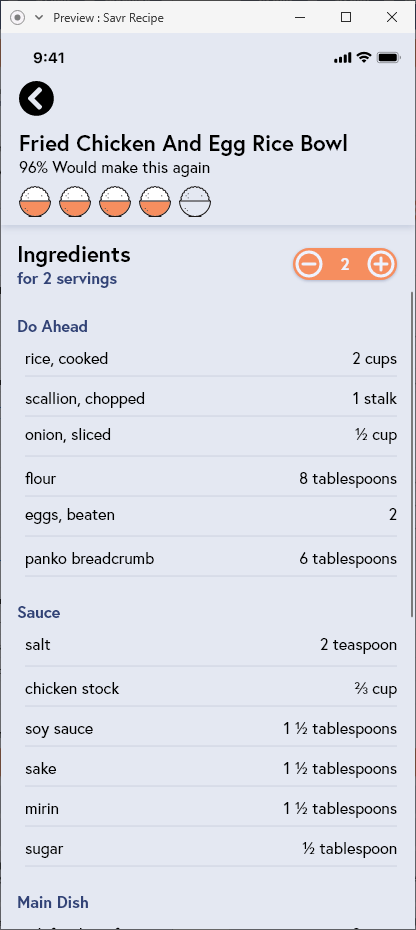 Overall, I think this project is a success and the users enjoyed using the product. The Google Venture design sprint methodology proved to be very effective in quickly validating my ideas and getting immediate user feedback within 5 days.
The product was able to solve the problem that users typically have when following a step-by-step cooking instructions. I've learnt new design methodology, some useful techniques, and tool limitations when it comes to speech recognition in Adobe XD.