Powergrip H₂O is a powerful waterproof action camera pole with integrated battery to charge GoPro devices on the go.
​​​​​​​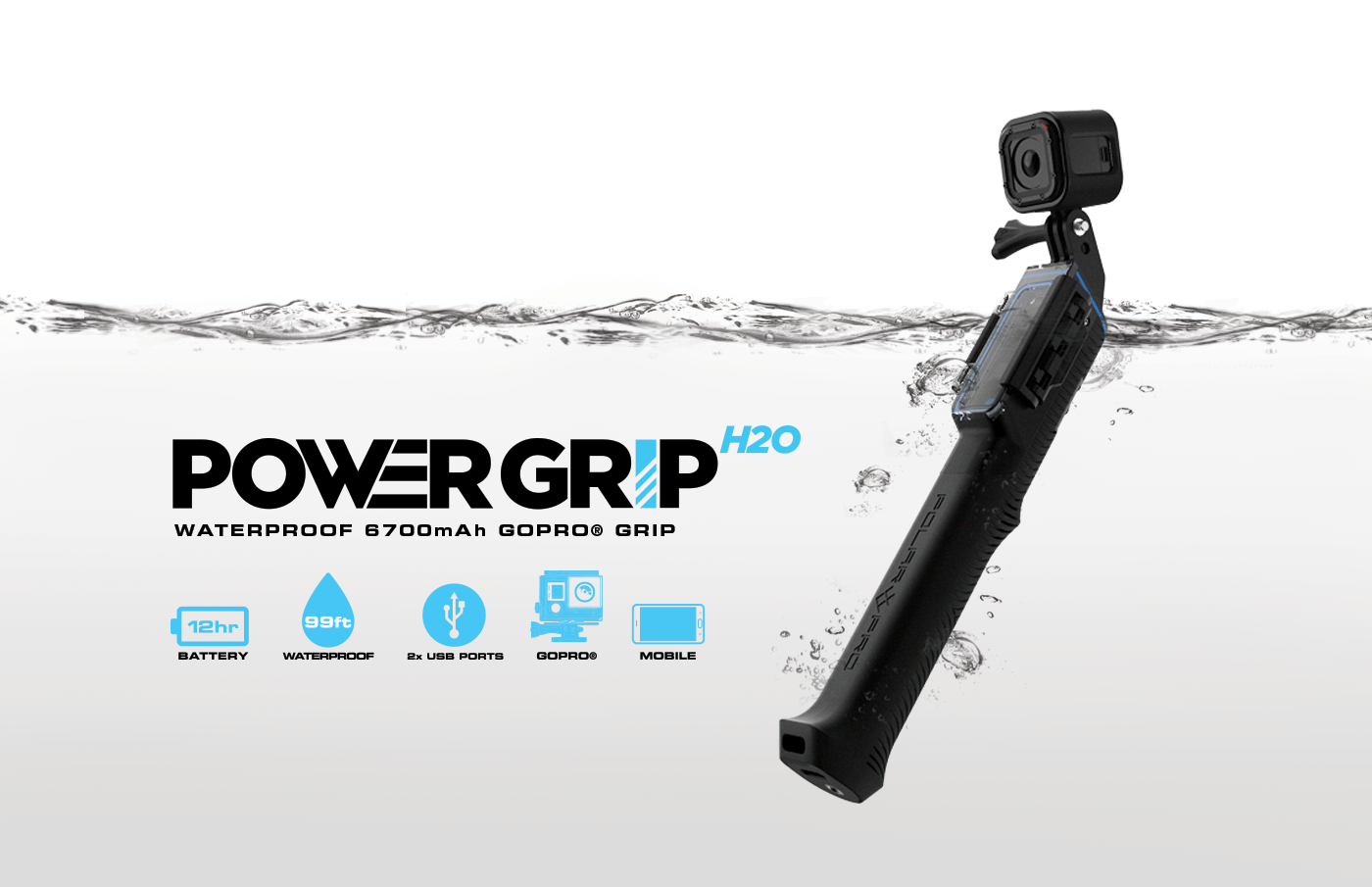 The PolarPro film crew wanted a single accessory that kept their cameras powered all day, captured multiple perspectives, and gave the users the freedom to bring only one accessory.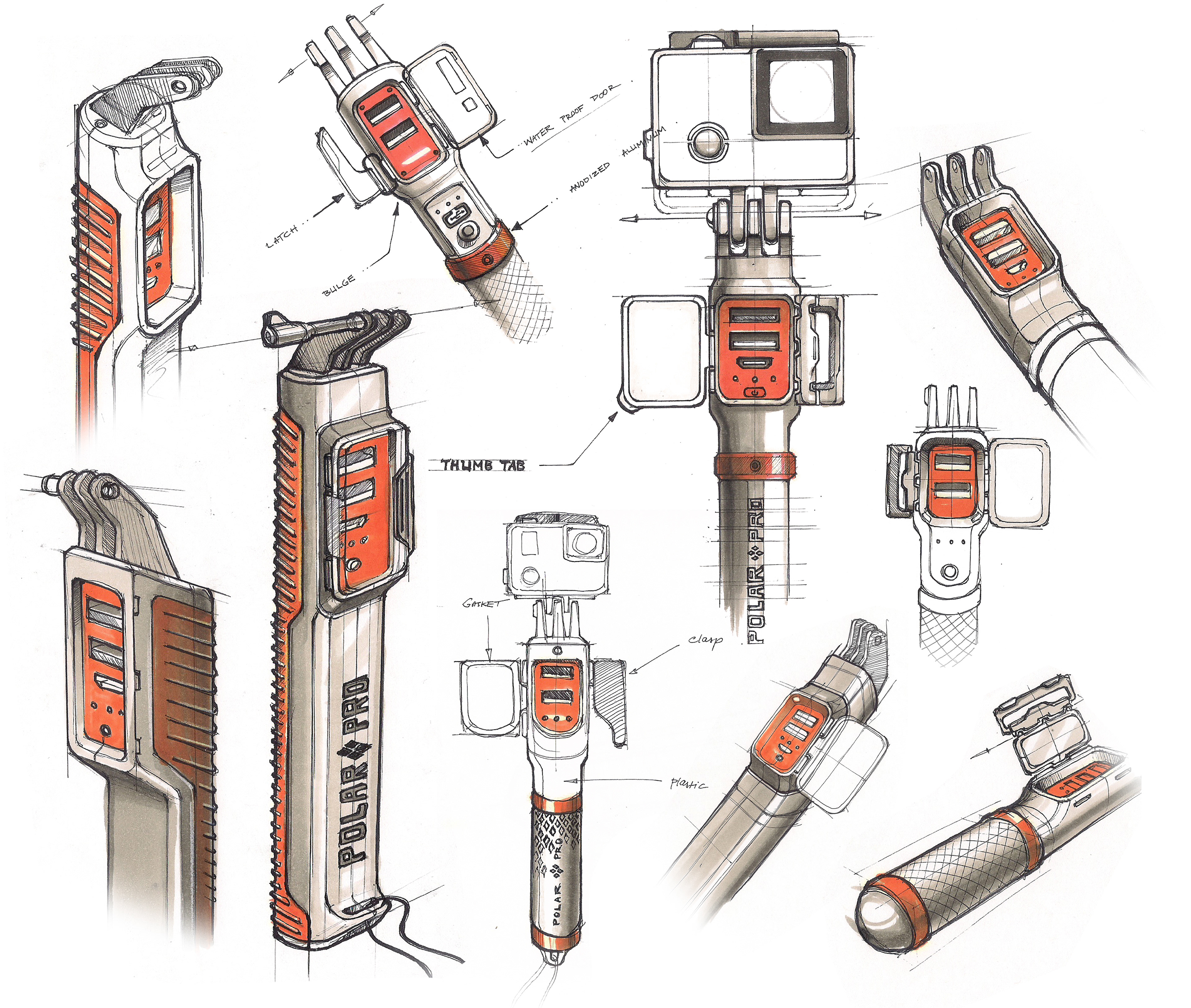 By leveraging existing design research from the Polar Pro team, I extracted features that users would find useful in a certain outdoor scenarios.
• Waterproof capability
• Ease of charging accessibility
• Compact and ergonomic form factor
• Mounting Versatility
A series of sketches were then conducted to explore different possibilities on how the solution can meet those requirements.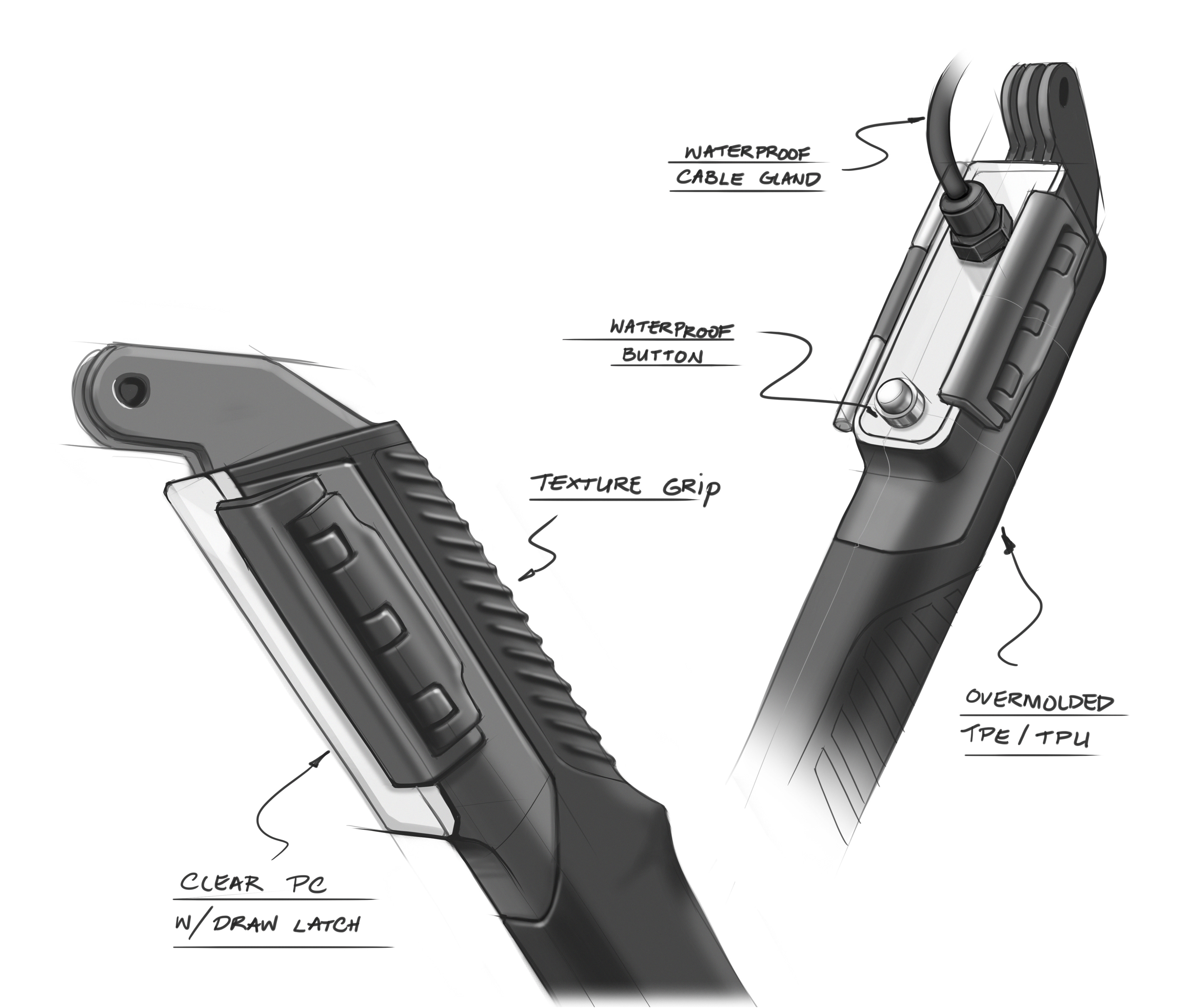 After the form factor was chosen, more design refinement was done using illustrator to explore different configurations of the overmold grip.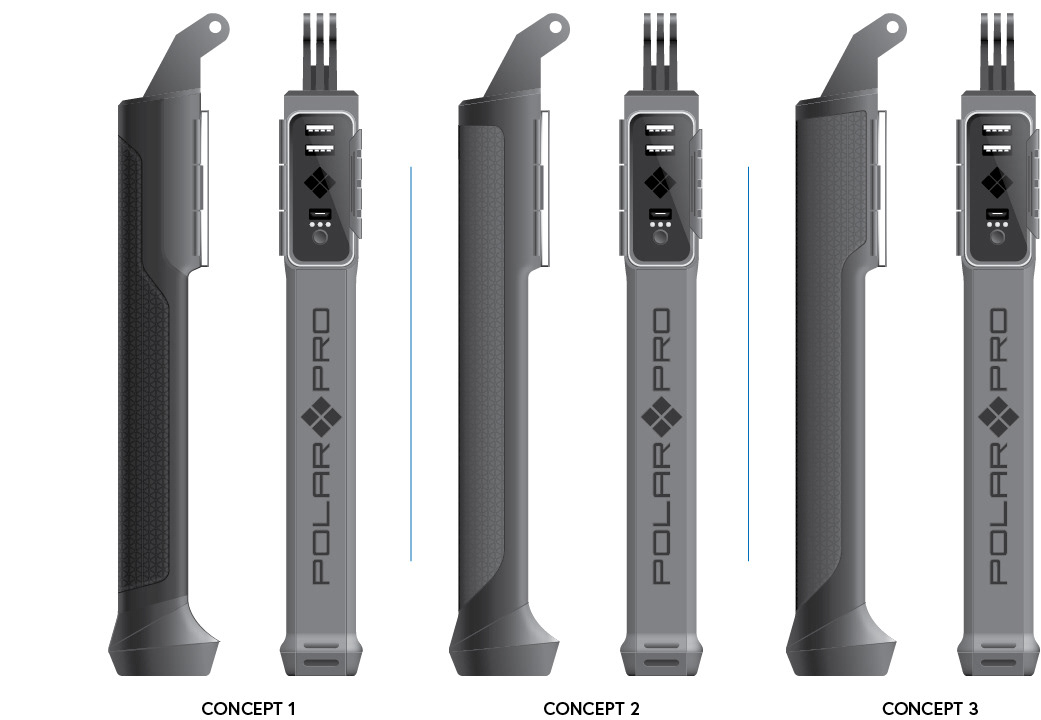 The most challenging part of this design was to make the enclosure IP68 waterproof compatible. Rigorous testing had to be done both internally and externally to ensure the product met this extreme requirement.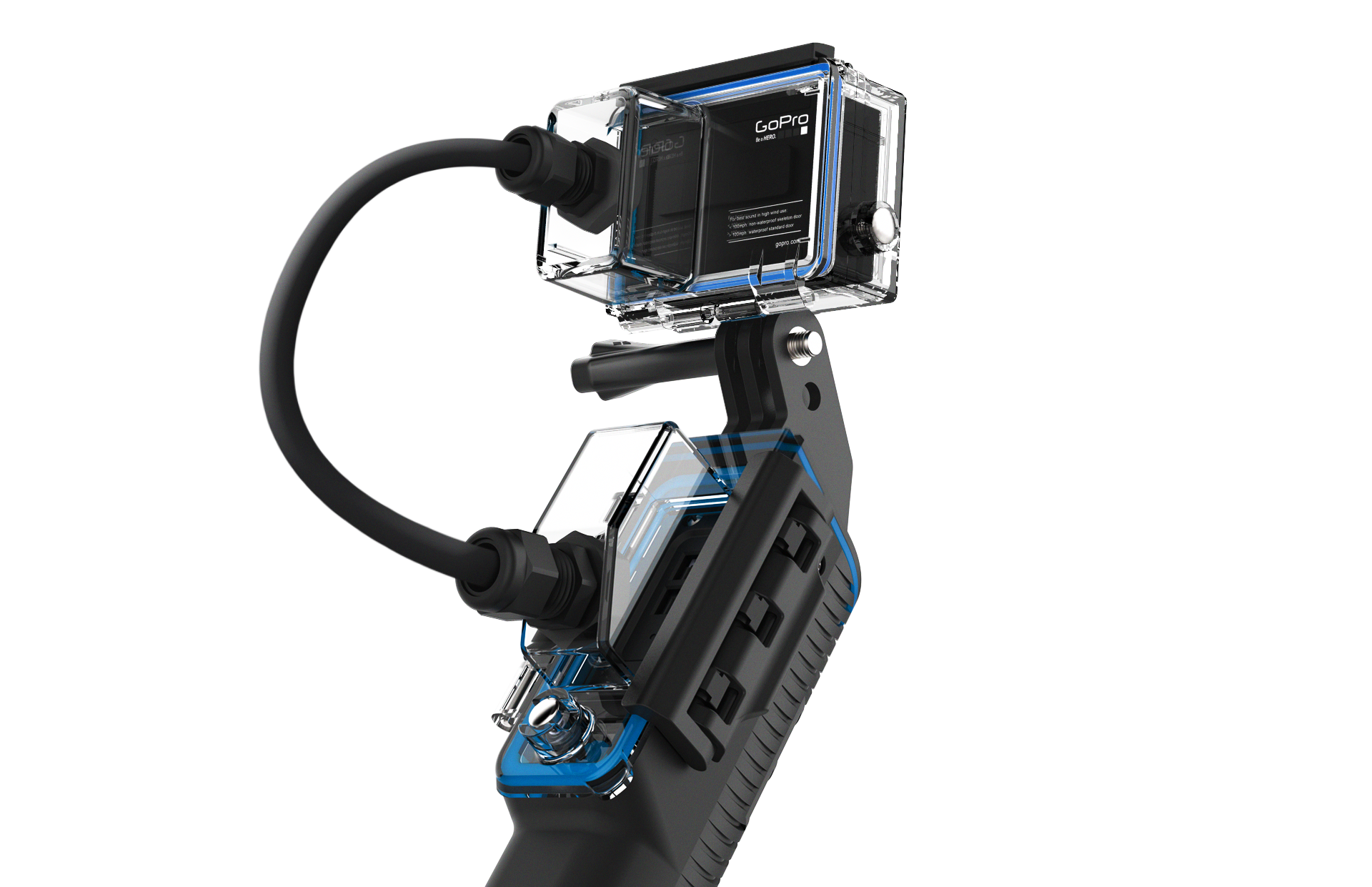 A powerful GoPro pole packed with features and benefits for action base activities.
• Waterproof up to 99 Ft (33M)
• Rechargeable 6700 mAh battery
• 4-in-1 GoPro Pole System
• 1/4 20 Tripod Mount
• 2X Full Size USB Ports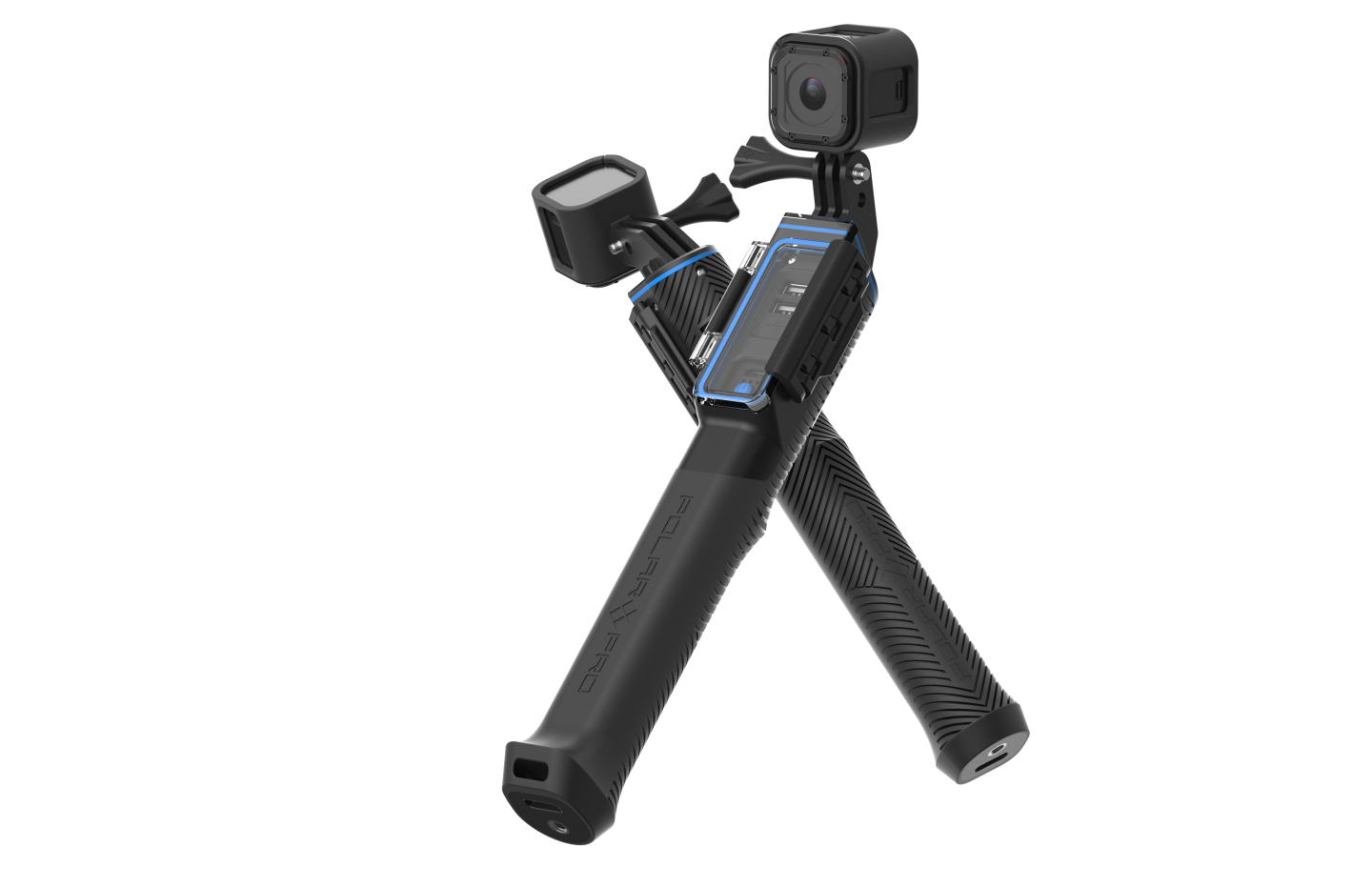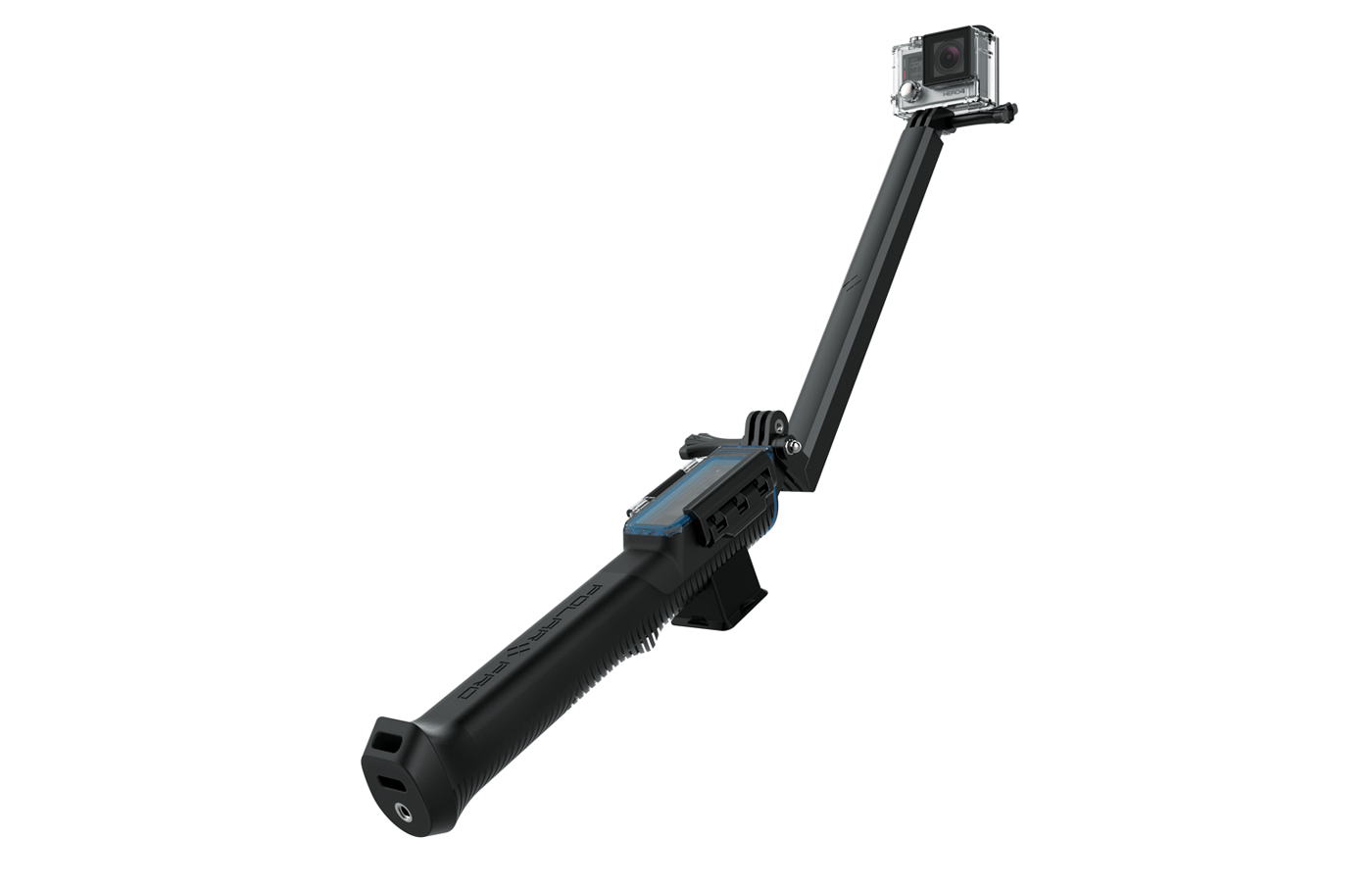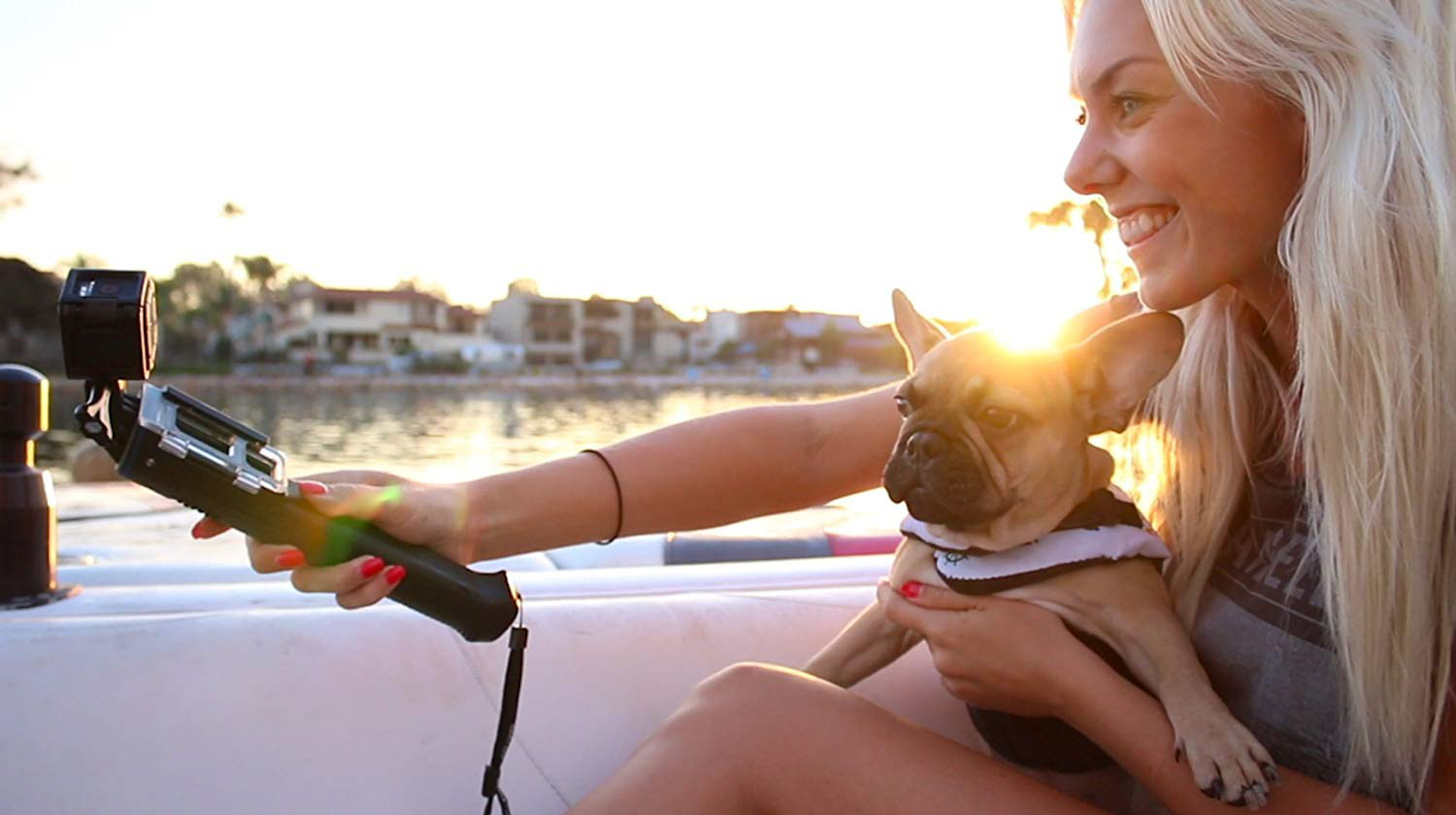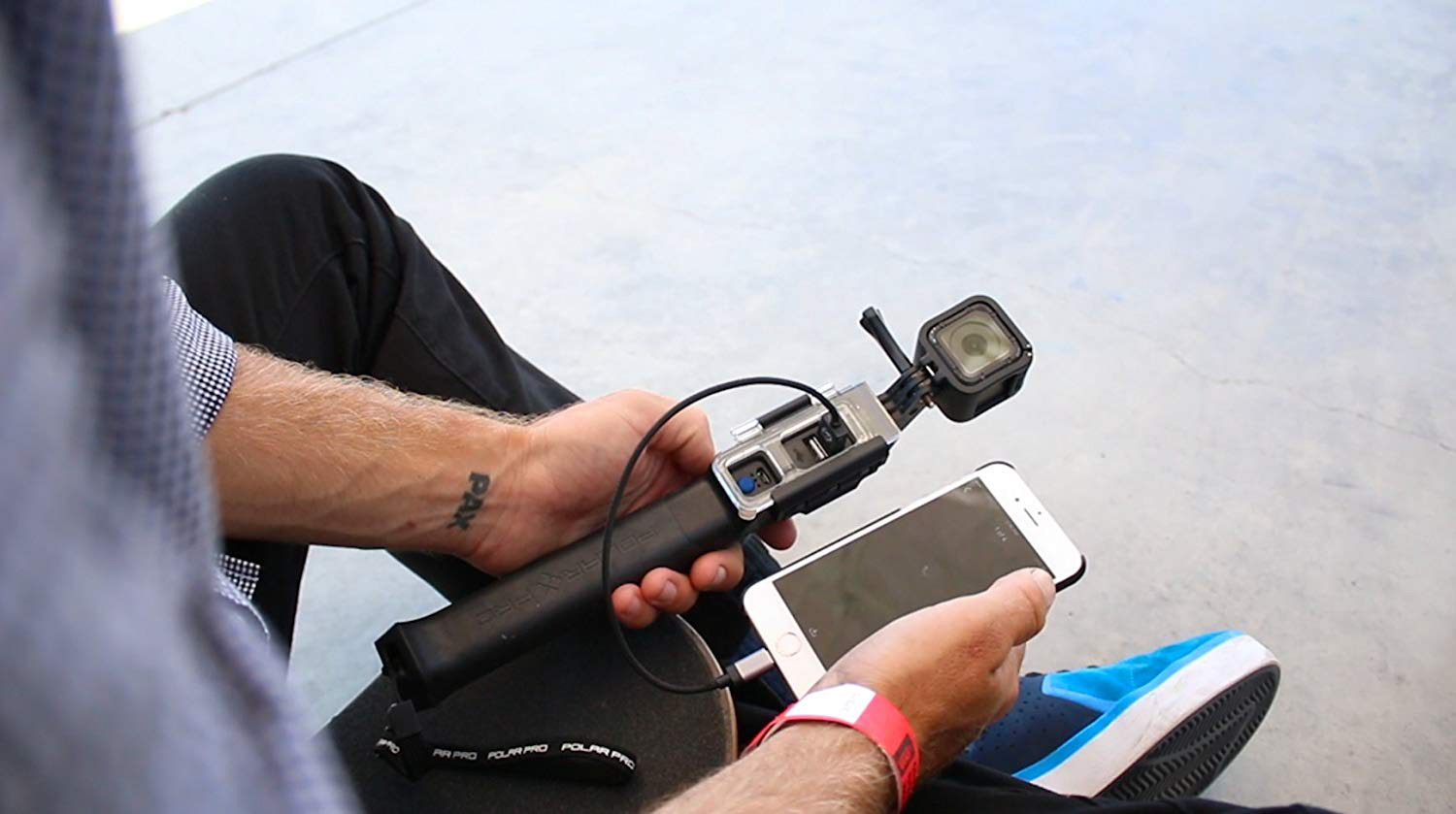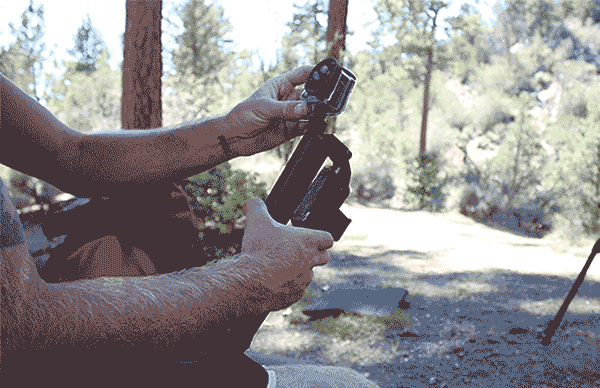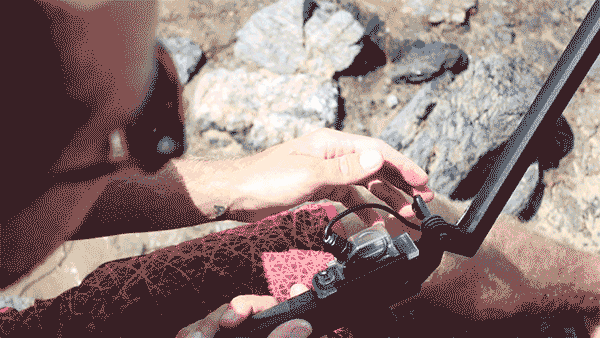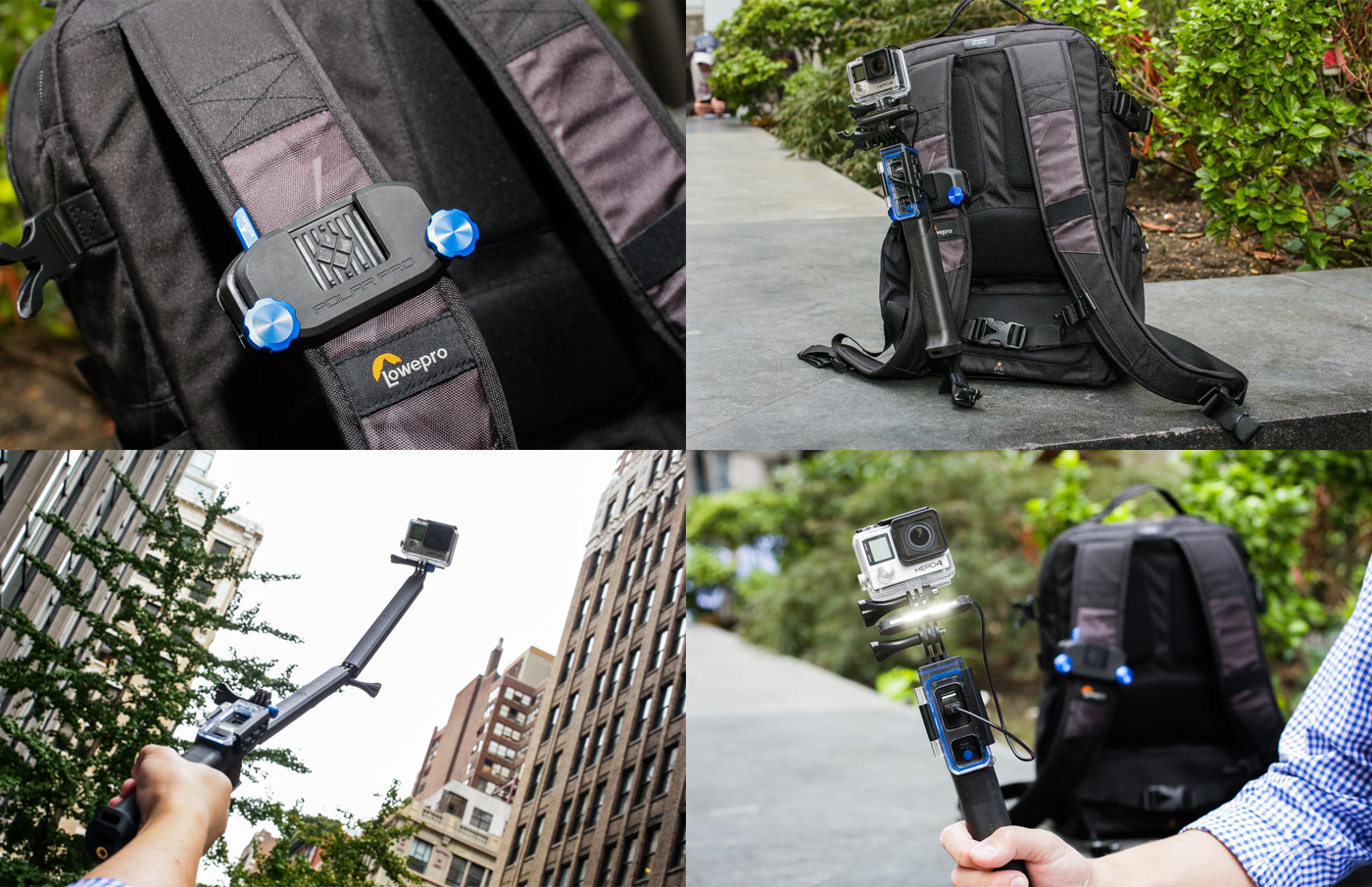 Successful Kickstarter Campaign