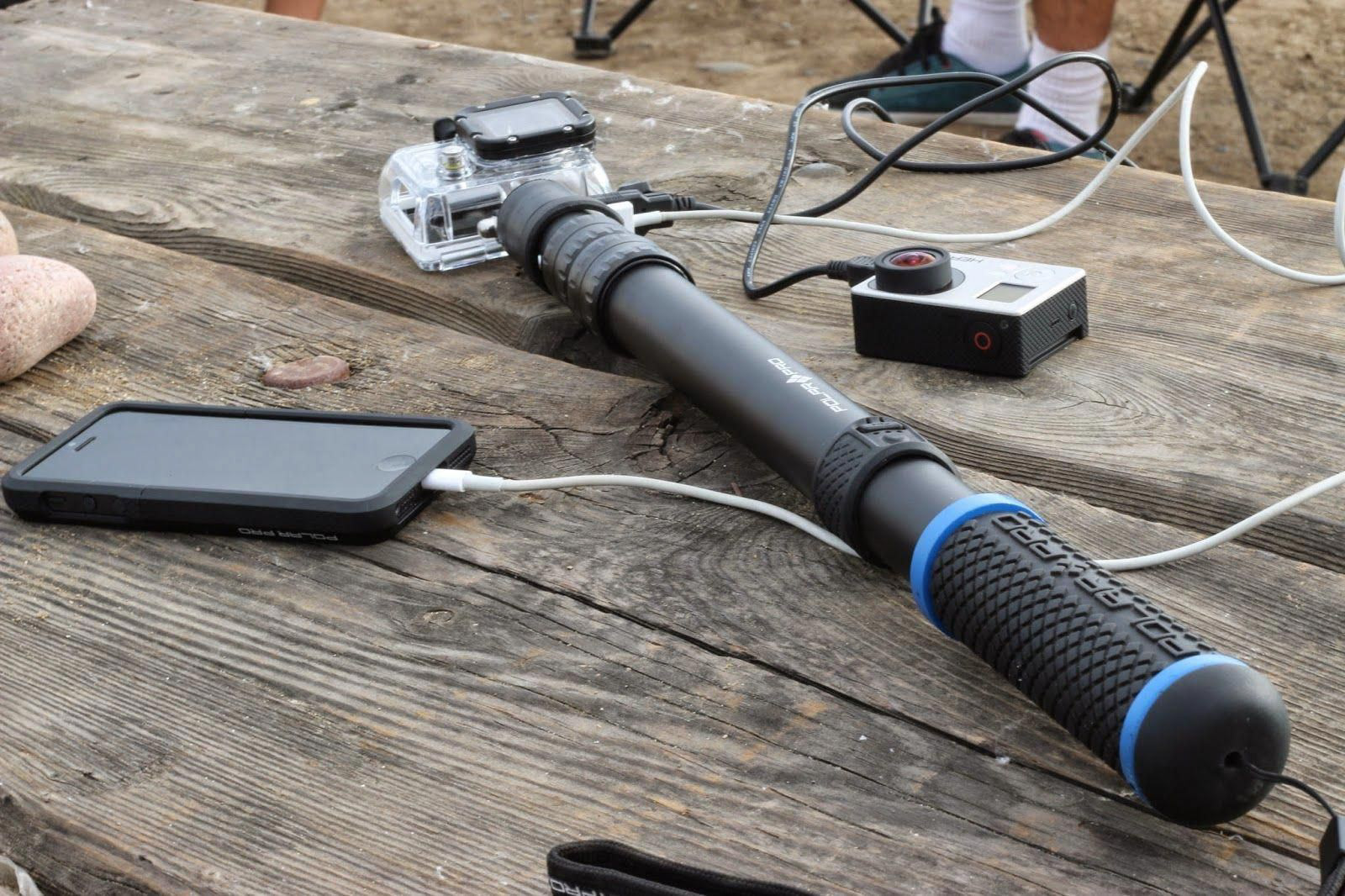 In 2013, PolarPro approached the team at ANDESIGN with a goal to expand its product portfolio. The team saw that there was a growing trend of taking selfie photos, the GoPro craze, vlogging, and the social media. We decided to up the selfie game by providing consumers with a multi-purpose extension pole that could enhance the experience of taking pictures and filming while traveling or engaging in outdoor activities.
Design Process
Selfie stick typically can only solve a singular problem, but the Power Pole aims to solve two which is to provide a backup power source and serve as an arm extension. Integrating a portable battery in a selfie stick allows the users to carry one less item in their bags and purses. Thus allowing the users to travel lighter and optimize their bag compartment space.
By studying the specific area of users that depends on POV cameras to create digital contents, the team was able to quickly realize a common issue of battery drainage in GoPro cameras and smart phones. These type of users typically can spend up to 8 hours recording videos. From this we understand that the battery needs to be able to accommodate that extra hours for the extensive recording sessions. 
Because the typical usage of this product will be in the outdoor, it needs to consider the abuse of impacts and the different types of harsh environment. Naturally we chose solid aluminum 6061, finished with sand blasting surface treatment and hard anodizing. A secondary material of TPU rubber was utilized on the hand grip for ergonomic comfort.
Results
With the increasing use of POV cameras such as a GoPro, additional power is an issue not fully addressed with a simple solution. Our team was able to successfully developed the first battery integrated extension pole for the GoPro with a built in 5200mAh battery – allowing the user to film for an extra 8 hours. This is the equivalent of five extra batteries in the GoPro. The battery life makes it an ideal accessory when on the snowy slopes or wilderness – far away from any power sources. 
Additionally, the pole can extend up to 30 inches allowing users to capture the perfect angles when in action. The dual USB ports allow for charging smart phones or other small electronic devices at 5V = 1A output power. With the Power Pole, you'll never miss a photo op because of a dead battery.