NotJustForKicks is an online retail brand for eco-friendly shoes. It was designed to help users make better purchasing decisions when it comes to buying shoes online.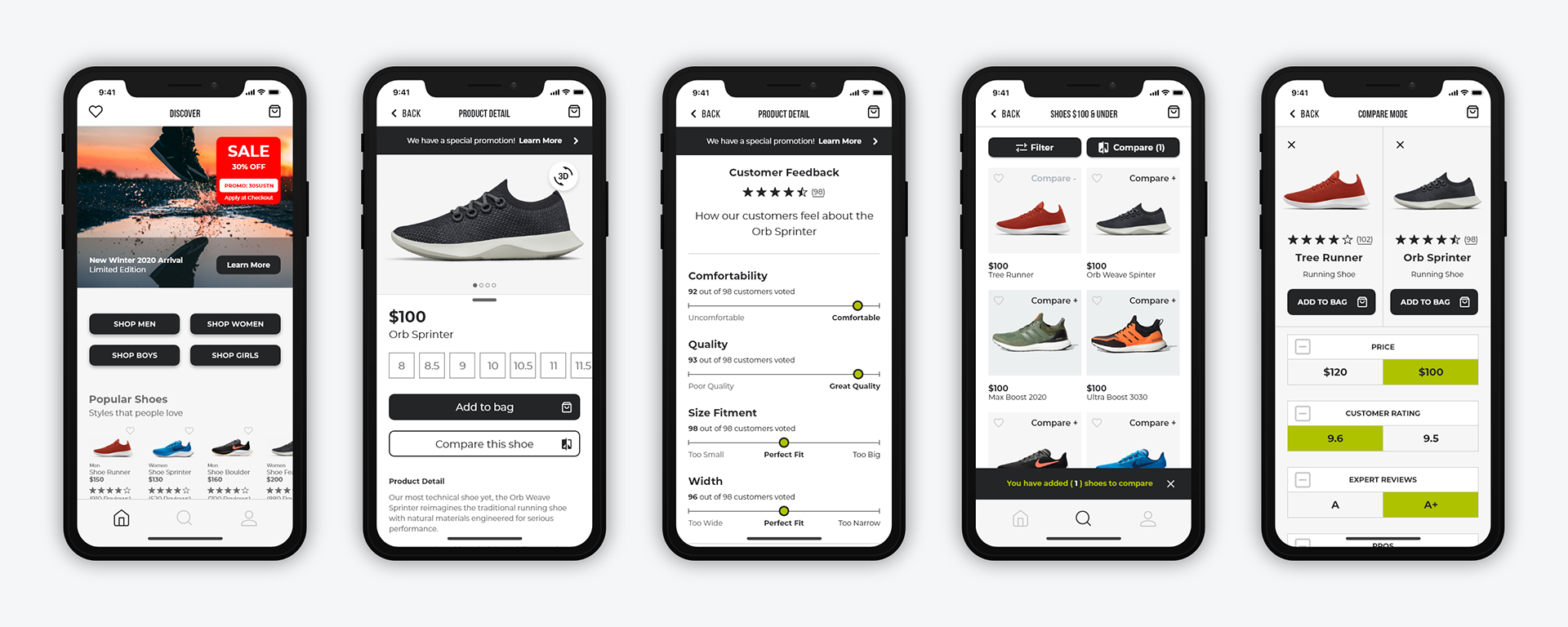 With the current platform, users are unable to determine which shoes are best based on relative features. 
• On average, 70% of users who place an item in the cart do not make a purchase. Data also shows that users abandon the cart at the registration page.
• 50% of users open on average 7 item pages and then abandon the app without moving any items into the cart.

For this project, I adopted the Google Venture design methodology with some slight modifications to optimize results.


To start this project, I conducted a quick survey with 15 random users that had experiences with buying shoes online.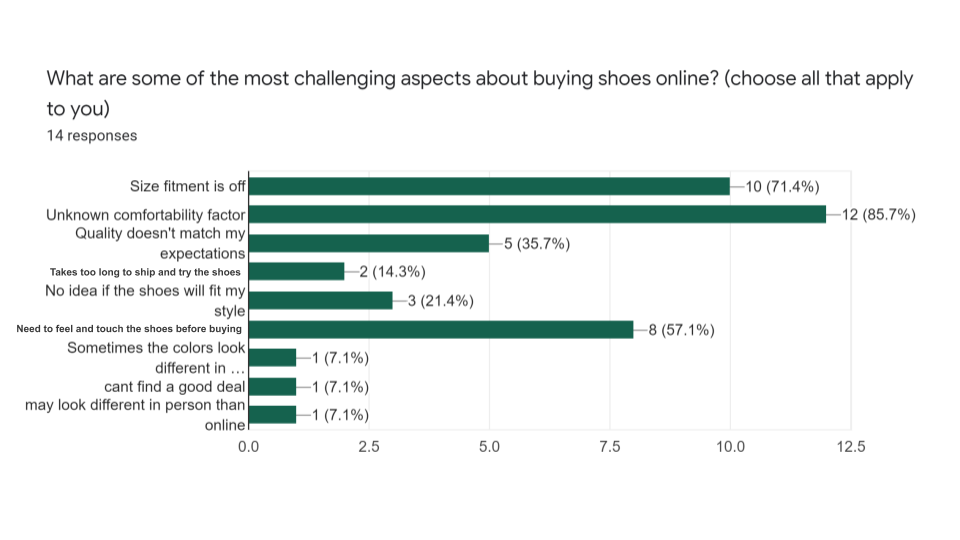 Data shows that more than 80% of the interview participants are concerned with comfortability factor, size fitment, and not being able to feel & touch the shoes before making a purchase
.

By studying industry leaders, I was able to capture the fundamental user flows that have been proven to work across the industry. I used a similar flow to ensure that users feel familiar with the experience of buying shoes online.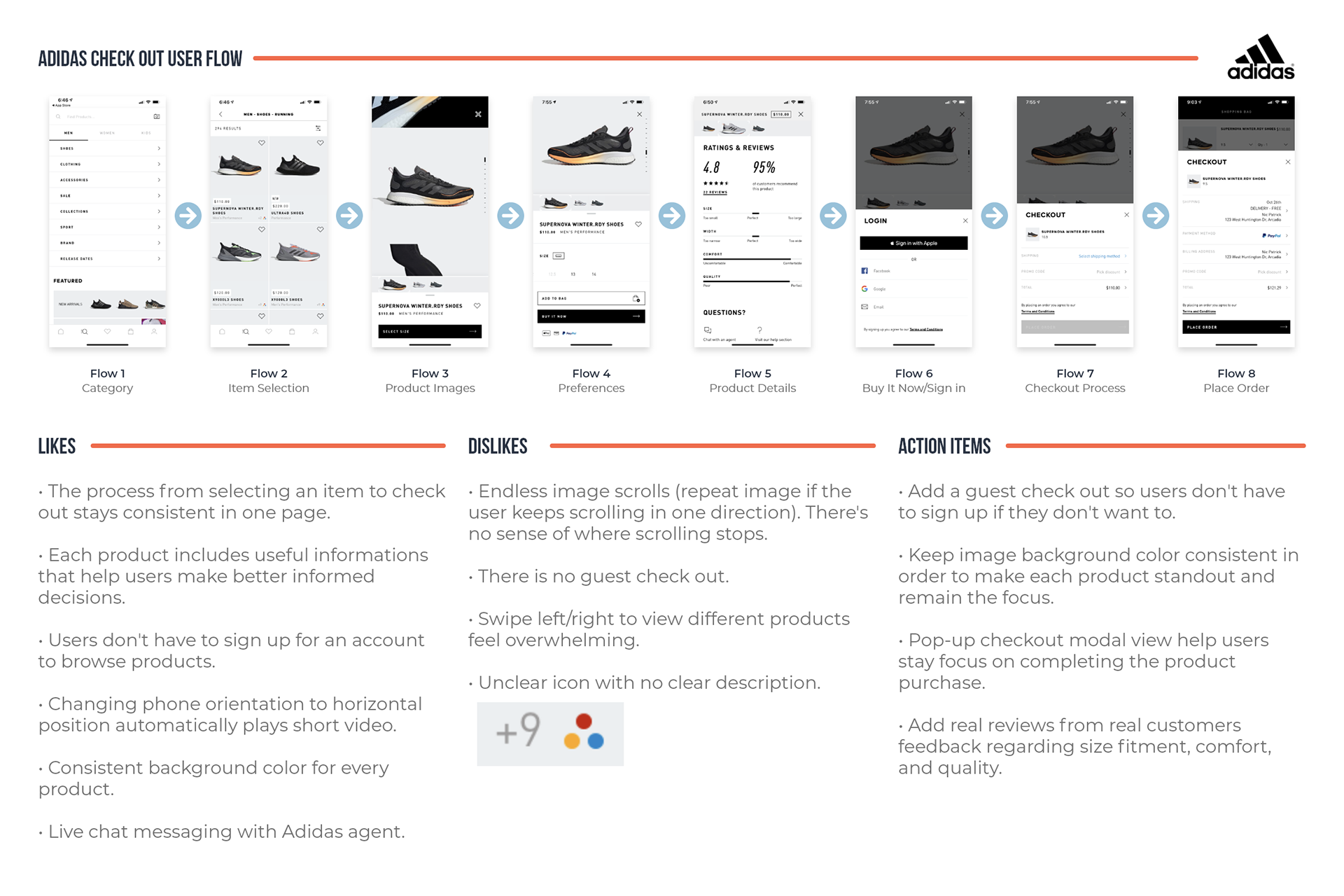 I created a user persona named Luis Runner to represent all the users that I had interviewed by focusing on their pain points and motivations.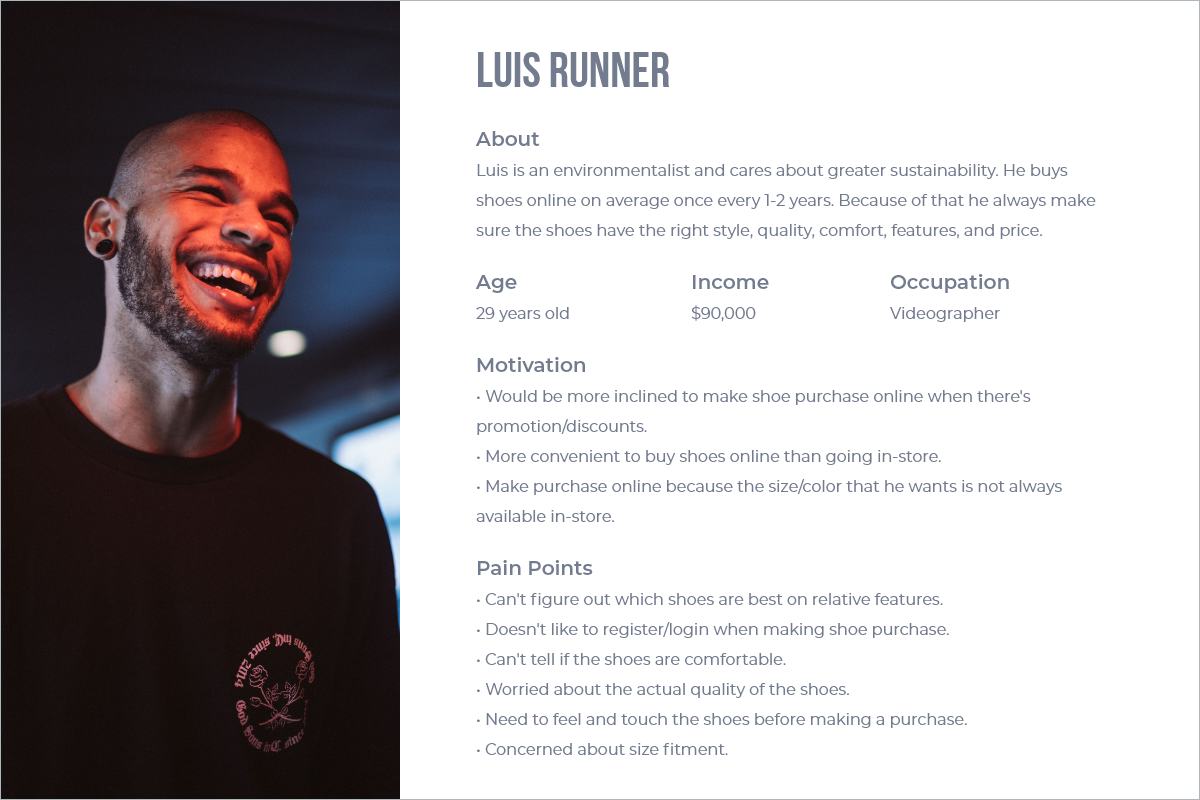 After gathering insights and synthesizing my research, I began to ideate using the 'How Might We' methodology process.

I came up with multiple ideas that I felt should be implemented and tested to improve the overall buying experience.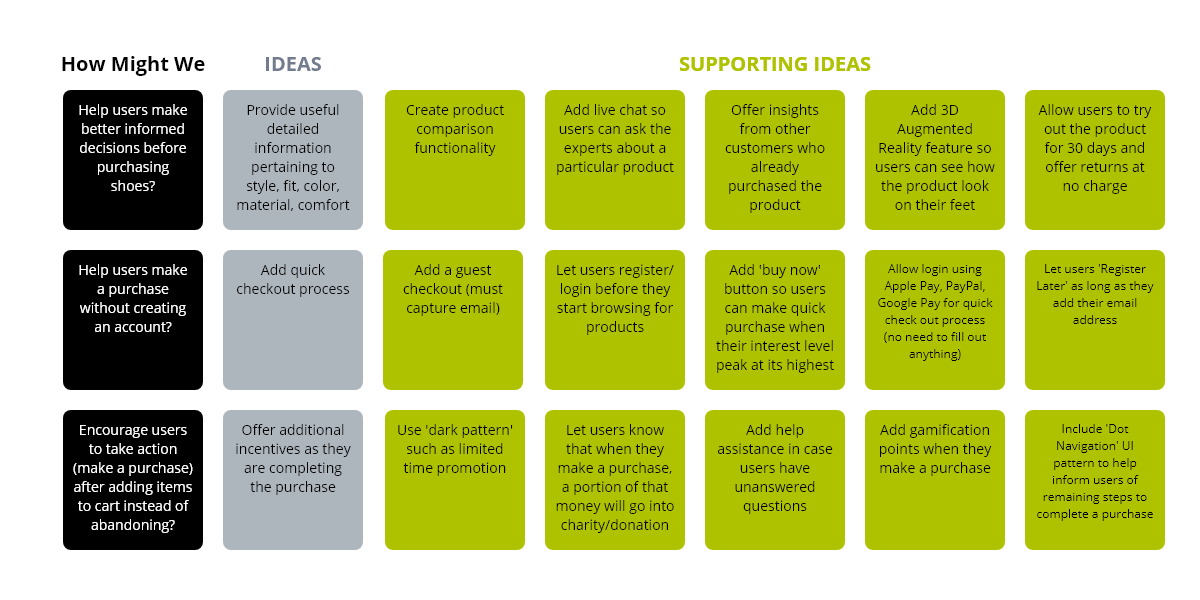 For the next step, I created user flows that I felt should be the basic fundamental in mobile eCommerce platform such as adding an item to the cart and making a purchase.
In addition, other core product functionality user flows such as 'Compare Mode' are equally important and needs to be identified early in the process.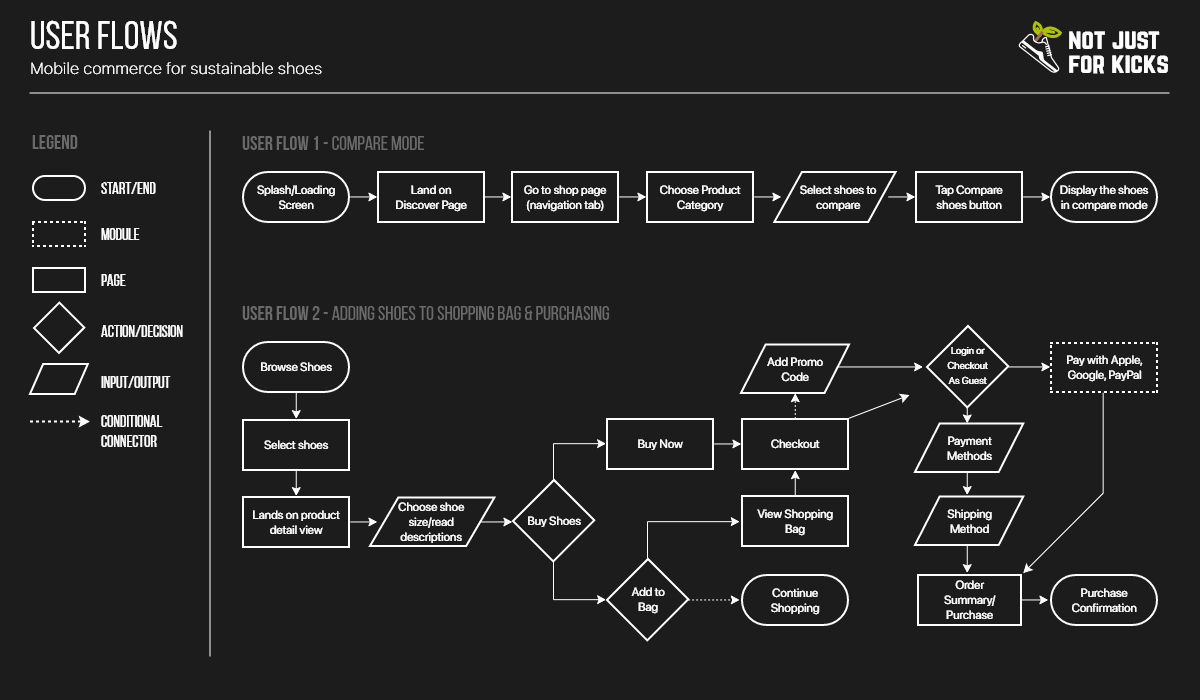 Design Phase (Design, Test, Iterate)
Armed with user insights and clear pathways to implement my ideas, I began to develop a low fidelity prototype to test against my assumptions. I conducted over 5 guerilla usability tests and made logical changes that I felt could help improve the overall experience.
Click this button below to test my low-fidelity prototype!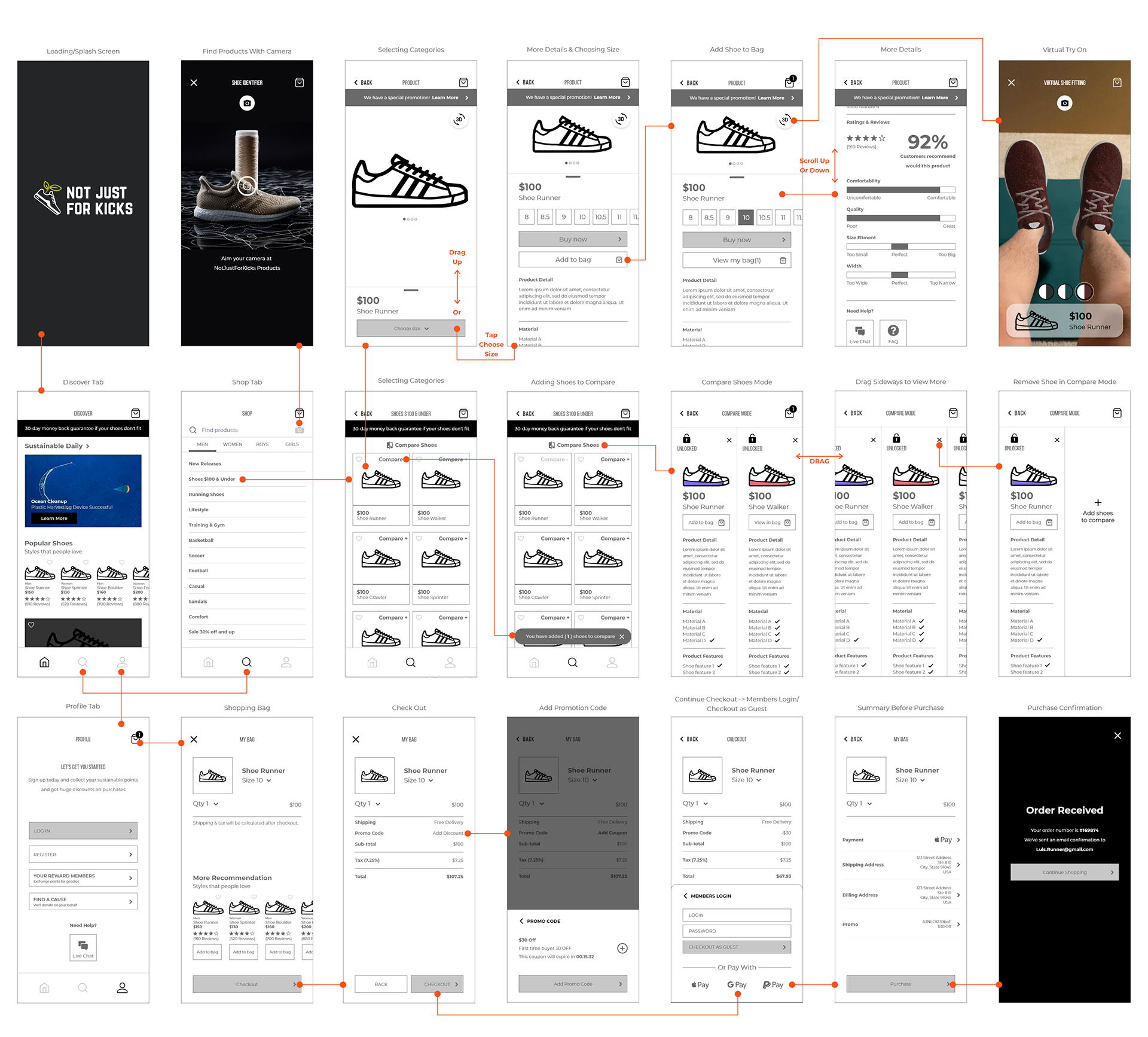 Uncovering User Preferences
Through Guerilla Usability test, I discovered unprecedented issues that led to confusion in some critical flows.
For example, users wanted to see the 'product categories' when they tap on the search navigation tab. However, the list of categories were hidden inside a tiny filter UI button. 
I learnt that the category page is the first thing that users wanted to see to give them a sense of direction on what to look for when browsing for shoes.

I enhanced the look and feel of the design over 3 days engagement process.
Click below to test the High-Fidelity Prototype.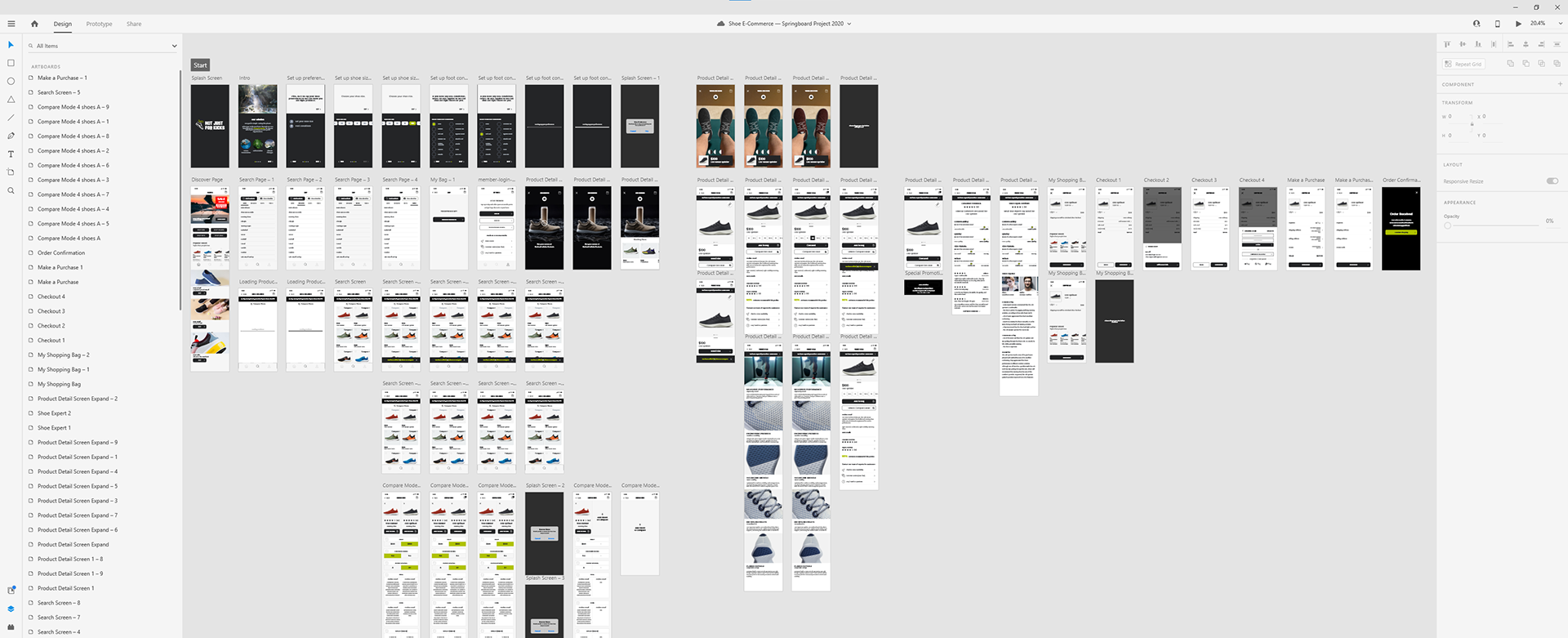 High Fidelity Usability Testing
Through further usability testing, I discovered more user insights and preferences that might help users make a better buying decision such as
offering

honest
reviews from both customers and shoe experts to influence their buying decision
.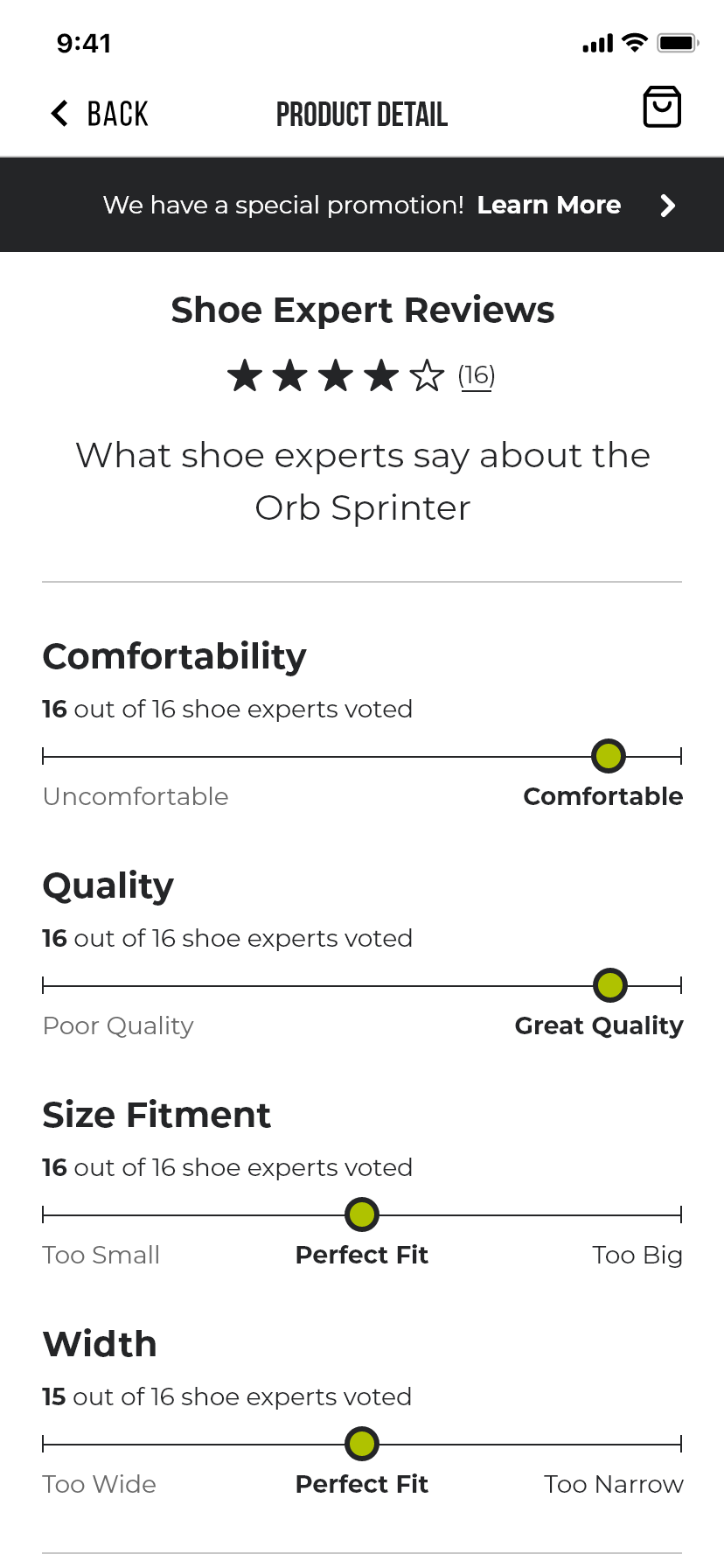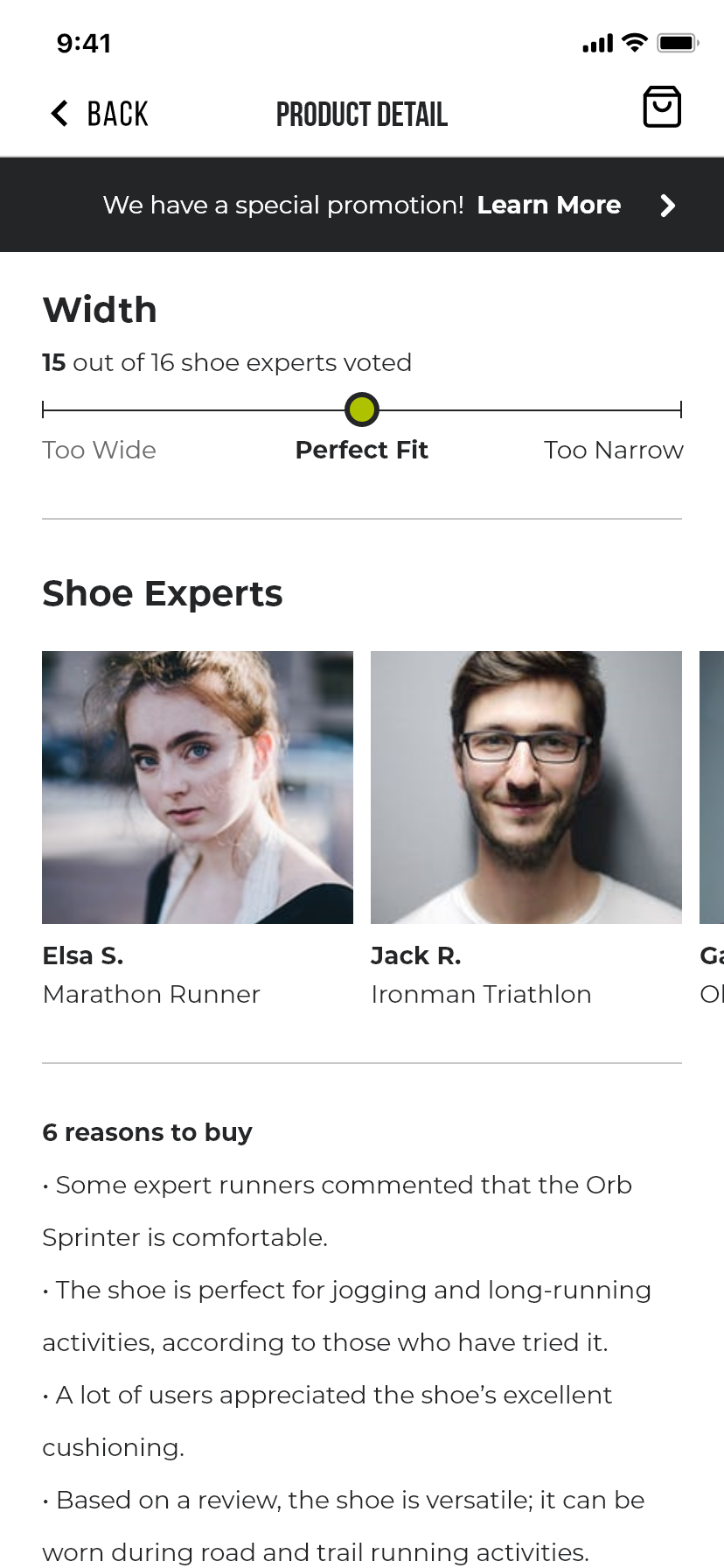 I learnt that in user testing it is important to be able to differentiate between a user's opinion about the product experience vs. what they think the business should do. It is ok to listen to their ideas but it is the job of the designer to validate whether that idea goes against the user's real action when interacting with the product.
​​​​​​​