The Neospectra is an award winning portable and handheld spectrometer that can be used in a wide variety of material sensing applications such as agriculture, mineral mining, food & beverage, and pharmaceutical. 
It is the world's first mobile phone case spectrometer that can be used for industrial processes and measurement.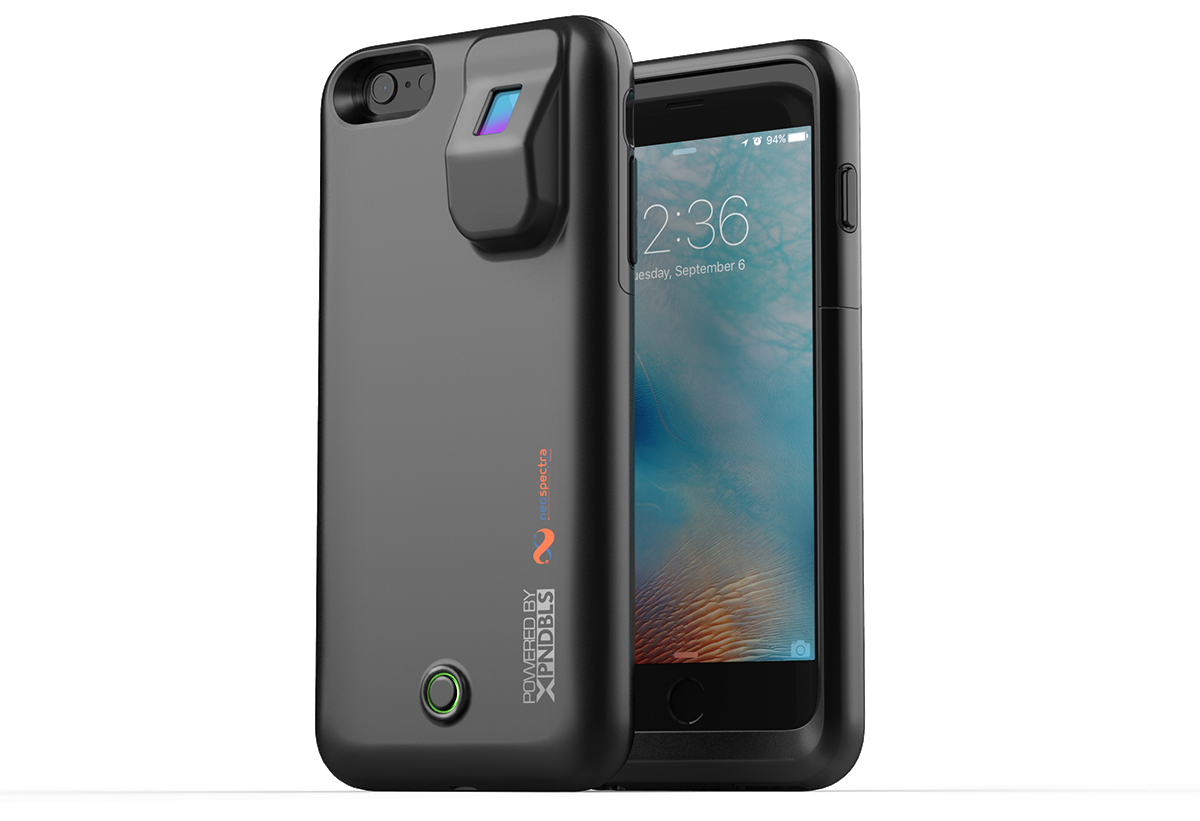 Our team was challenged to develop a slim phone case with integrated battery and built-in spectrometer module sensor in 8 week time frame.
The design needed to comply to the MFi (Made for iPhone/iPod/iPad) standard as it was expected to be certified through Apple's rigorous requirements.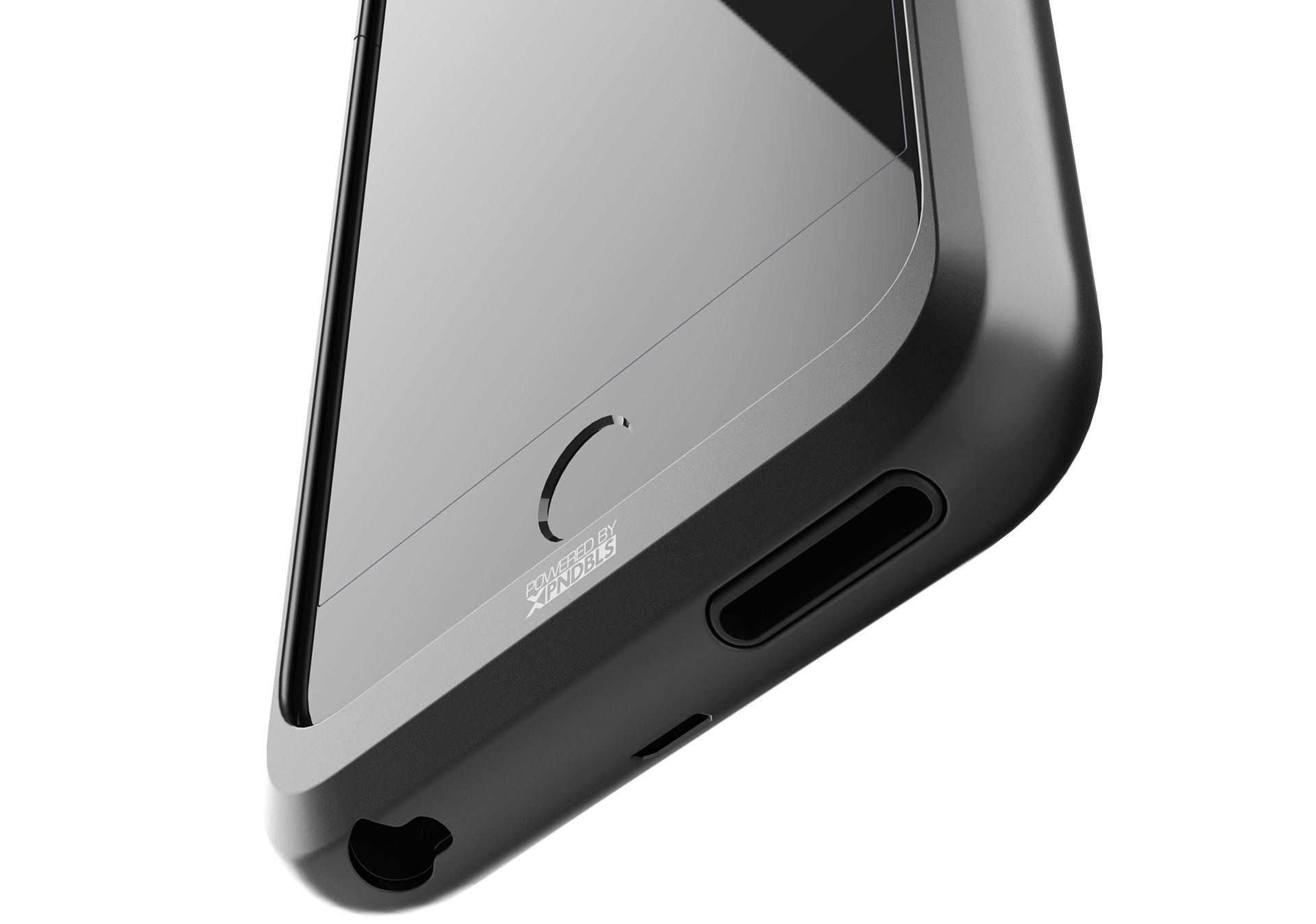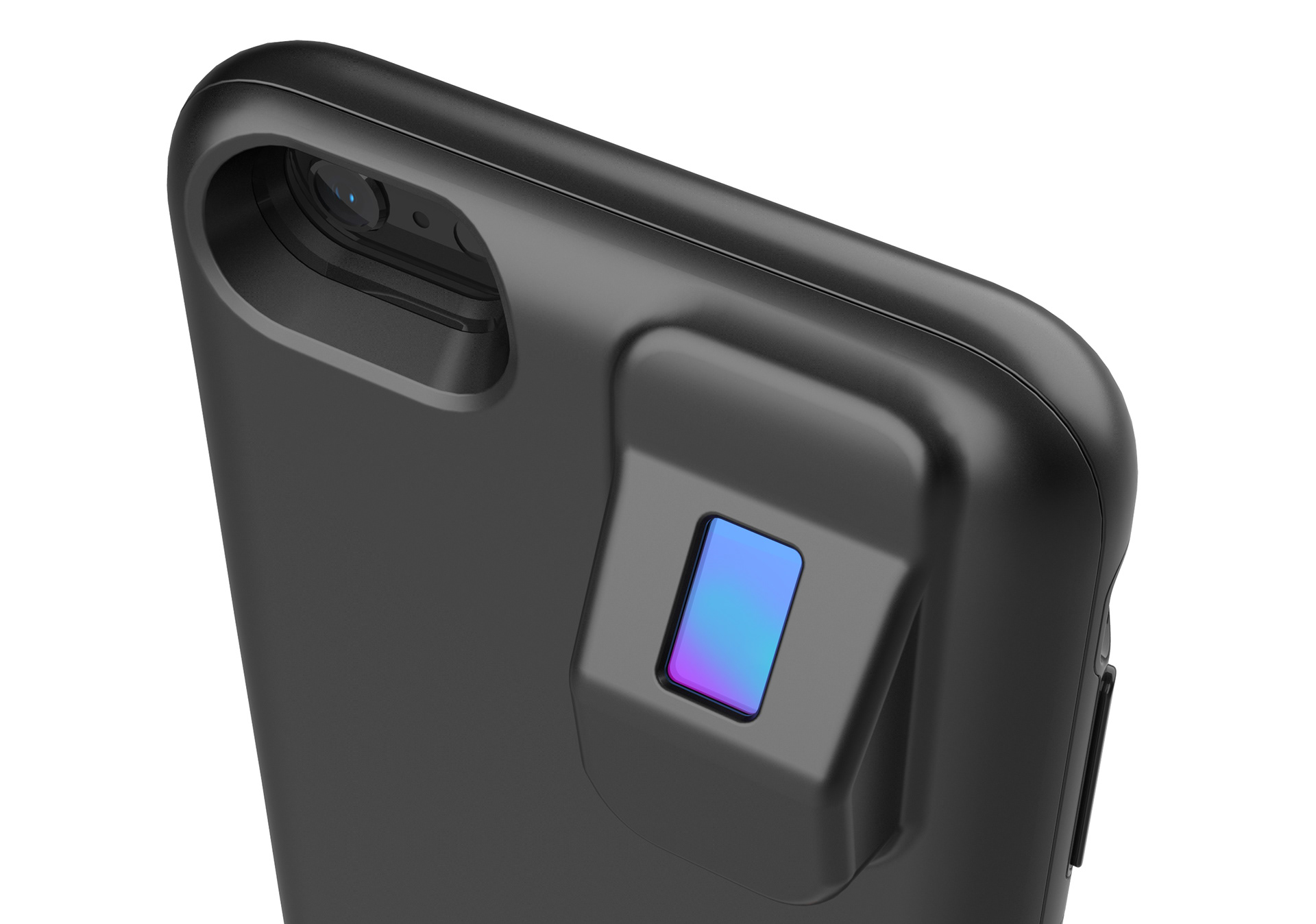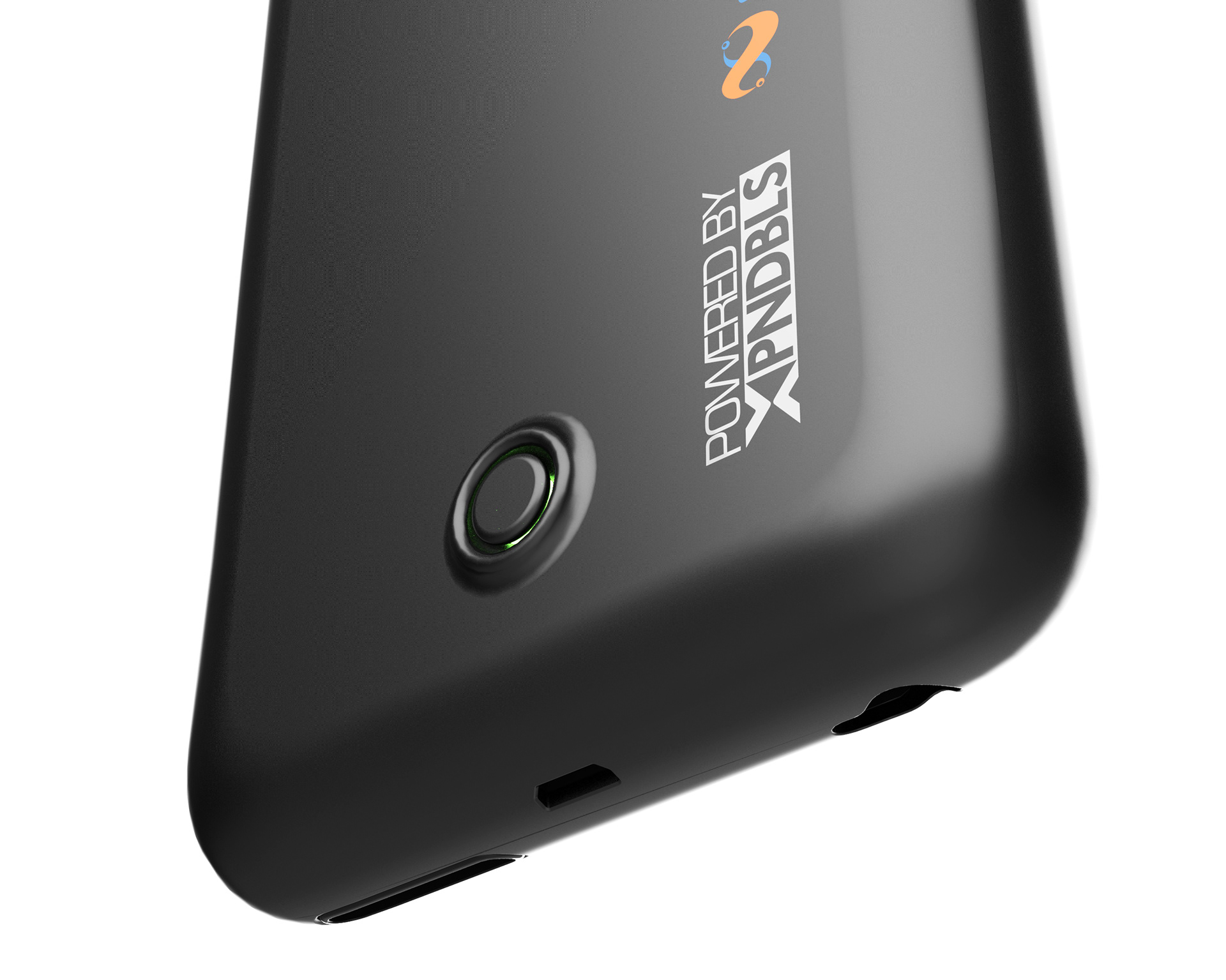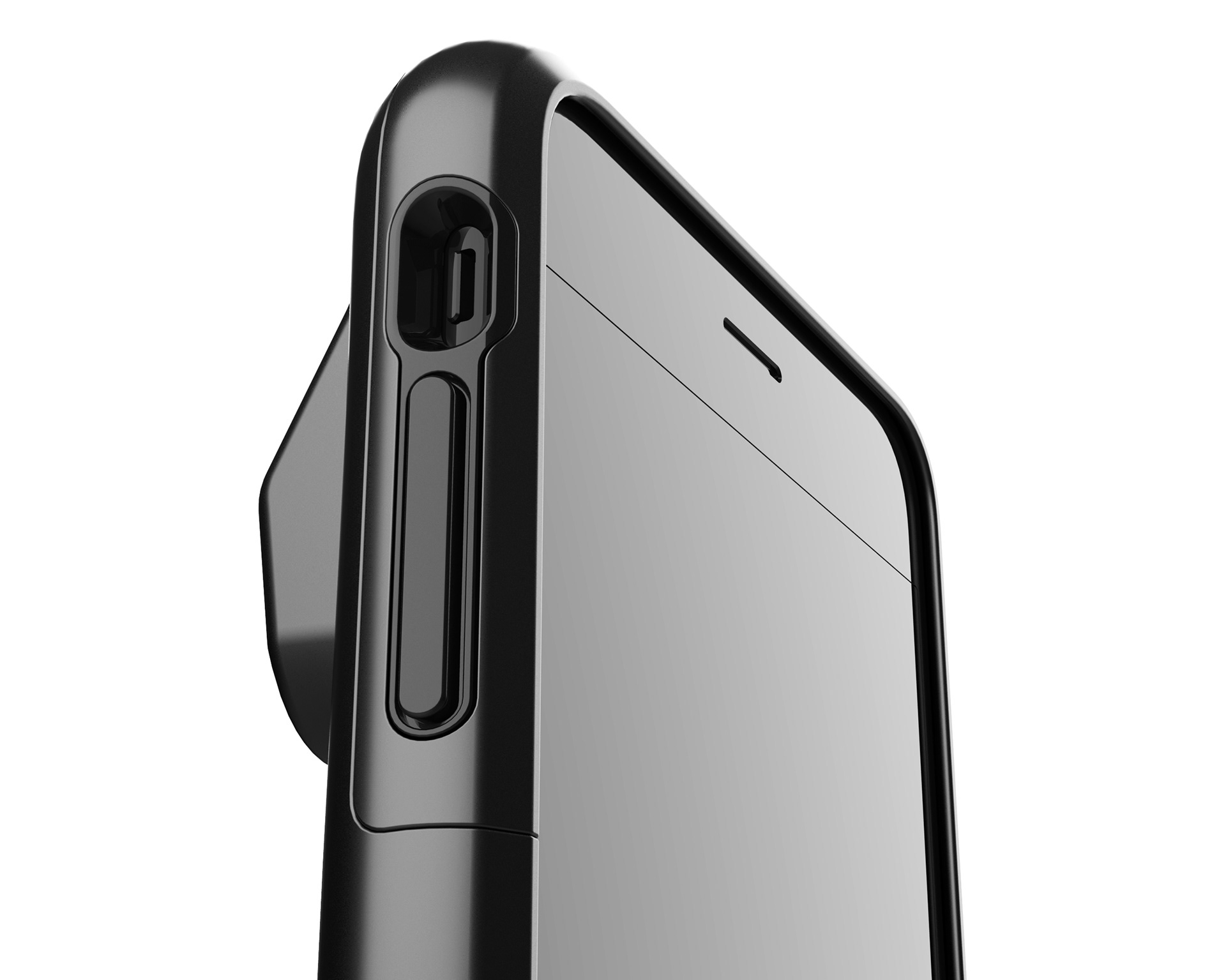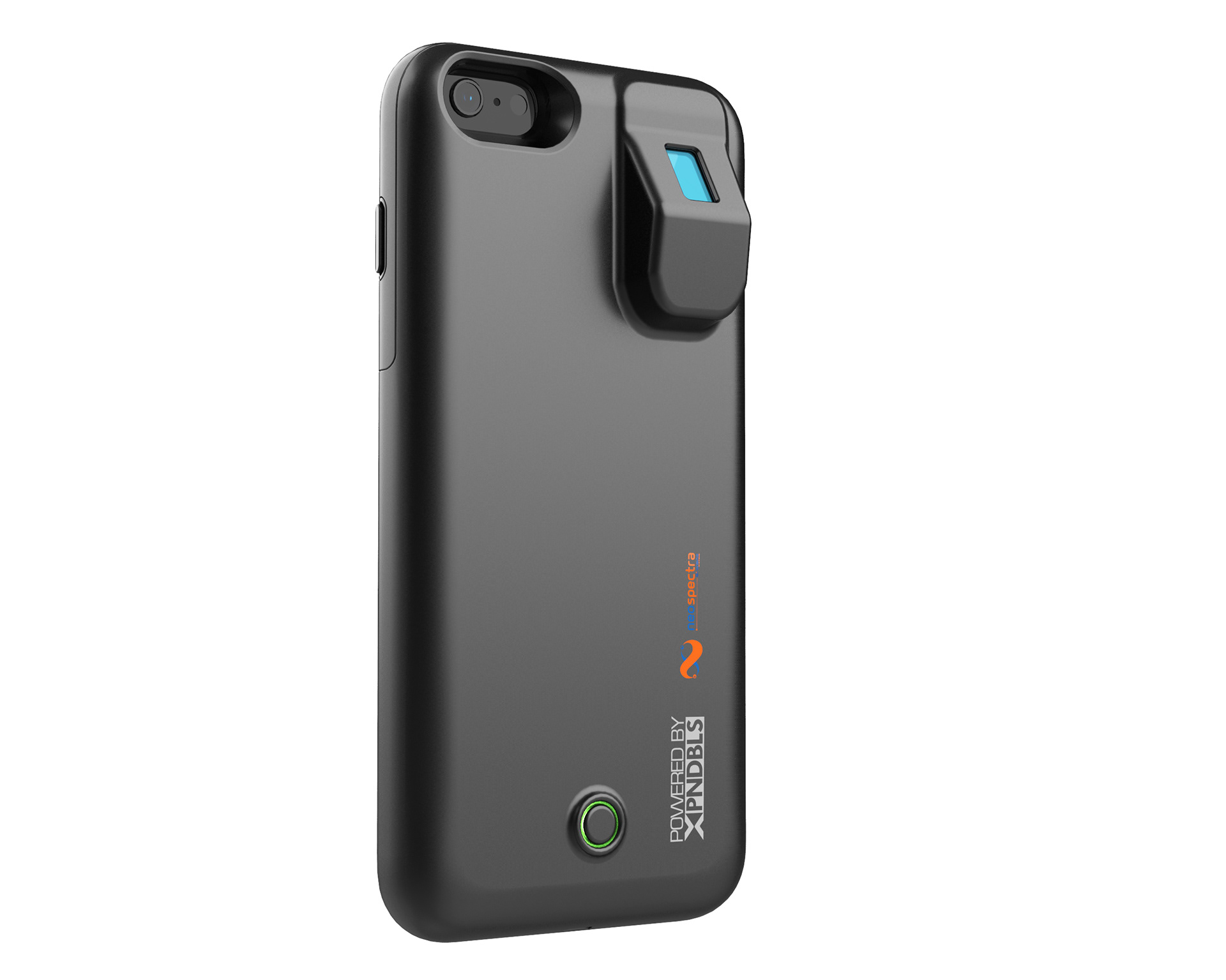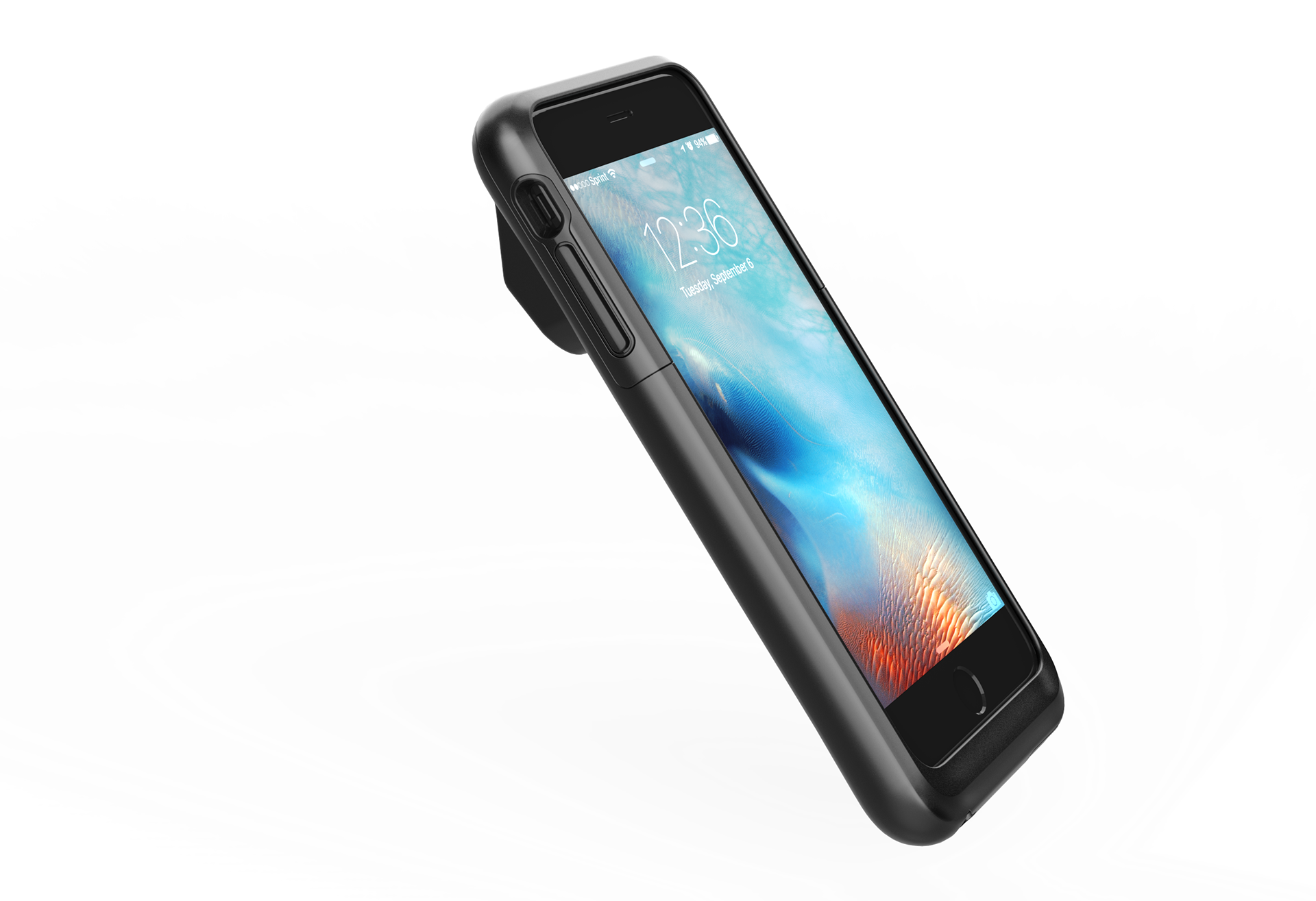 DESIGN APPROACH (PROCESS)
I started out the design process by studying the internal stack up. Stakeholder interview was conducted to gain deeper insights on project deliverable and understanding the engineering restriction requirements.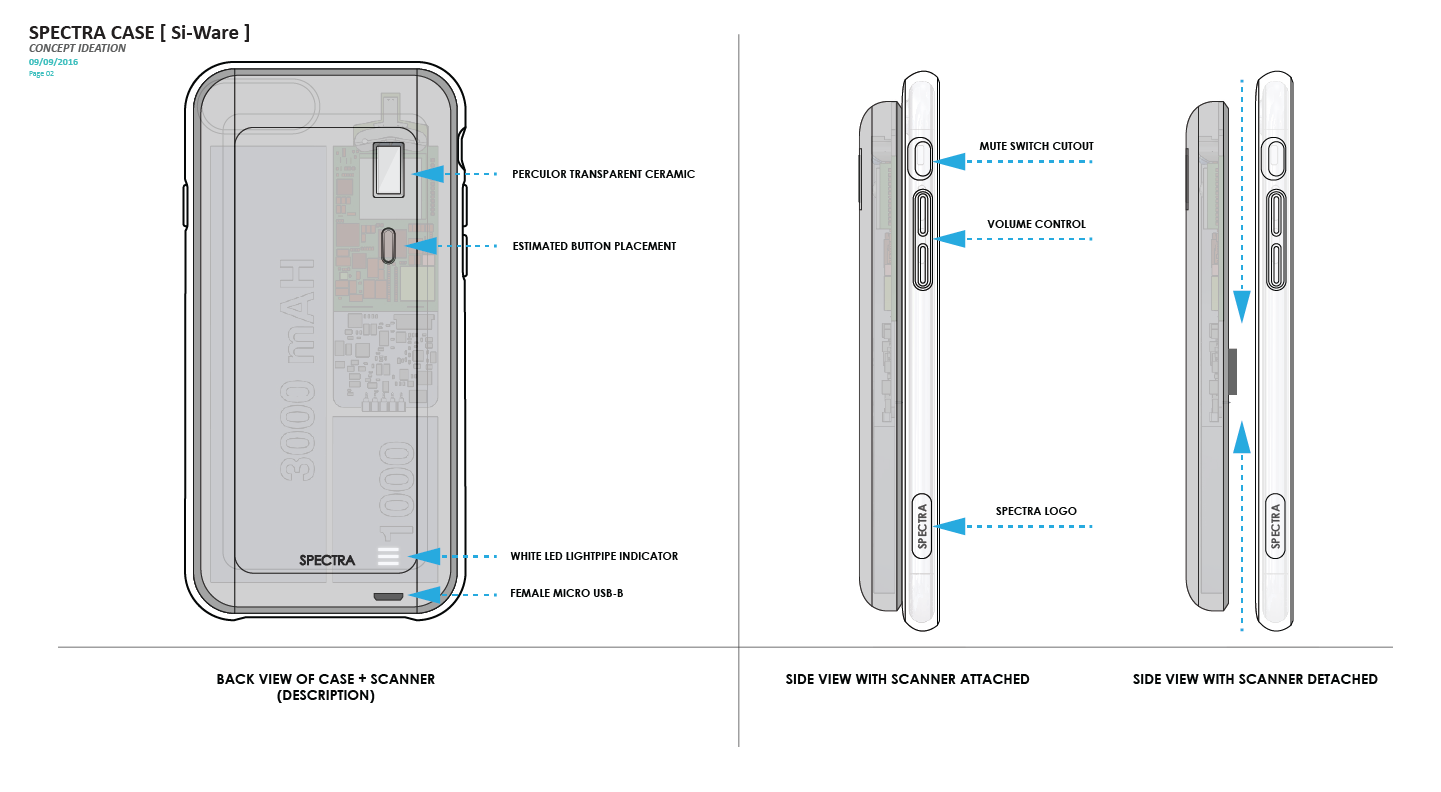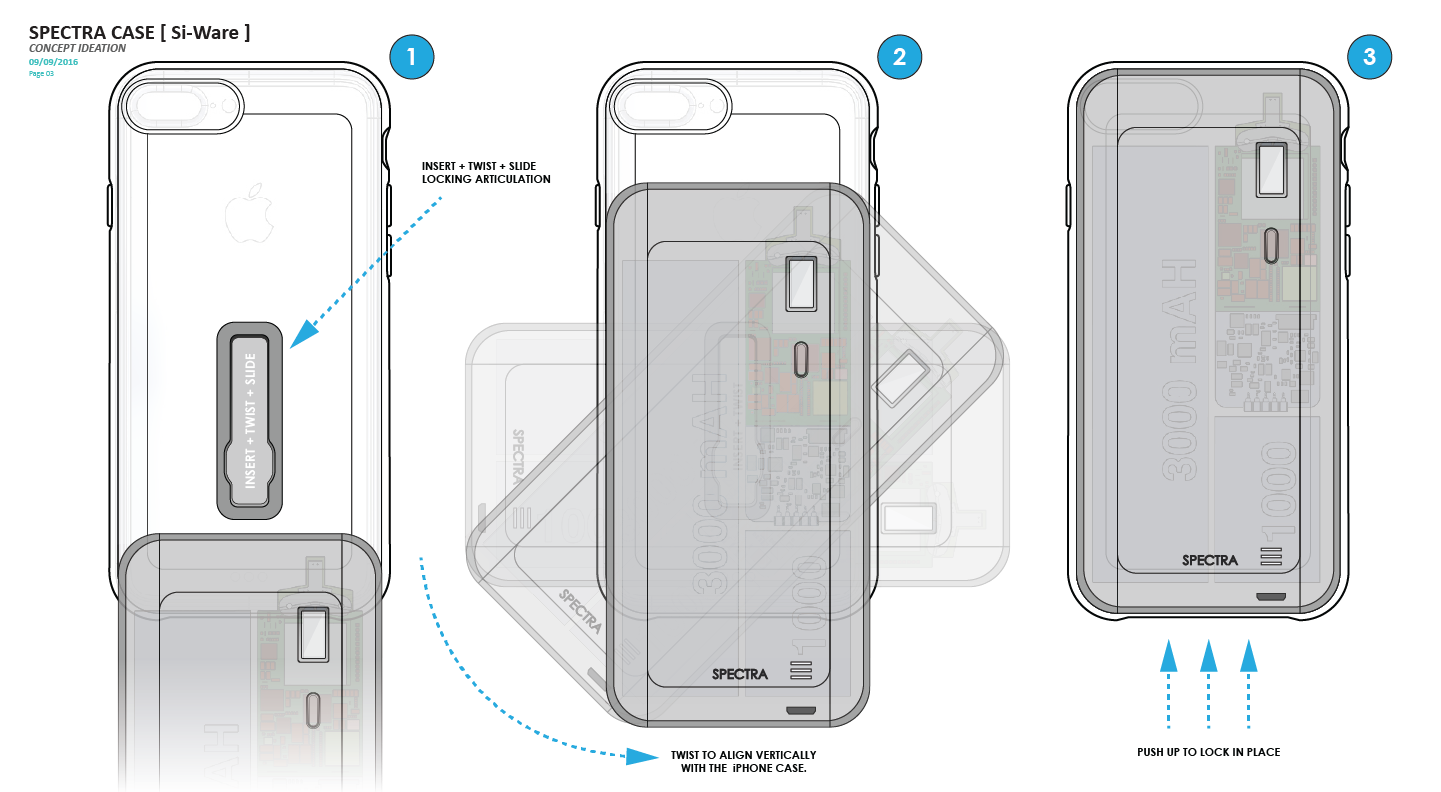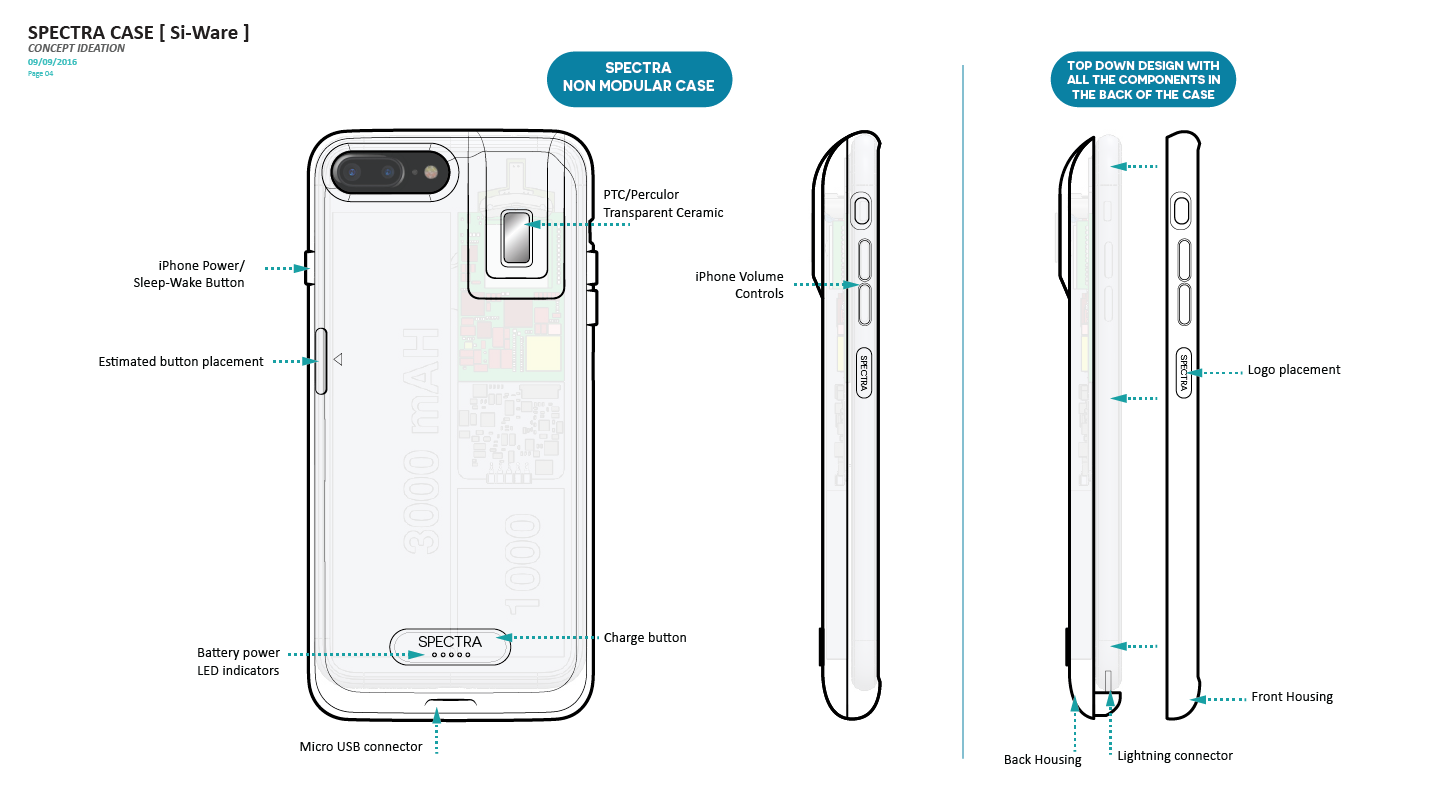 I blocked out the internal stack up in 3D and used that as an underlay sketch to give accurate dimensions.
​​​​​​​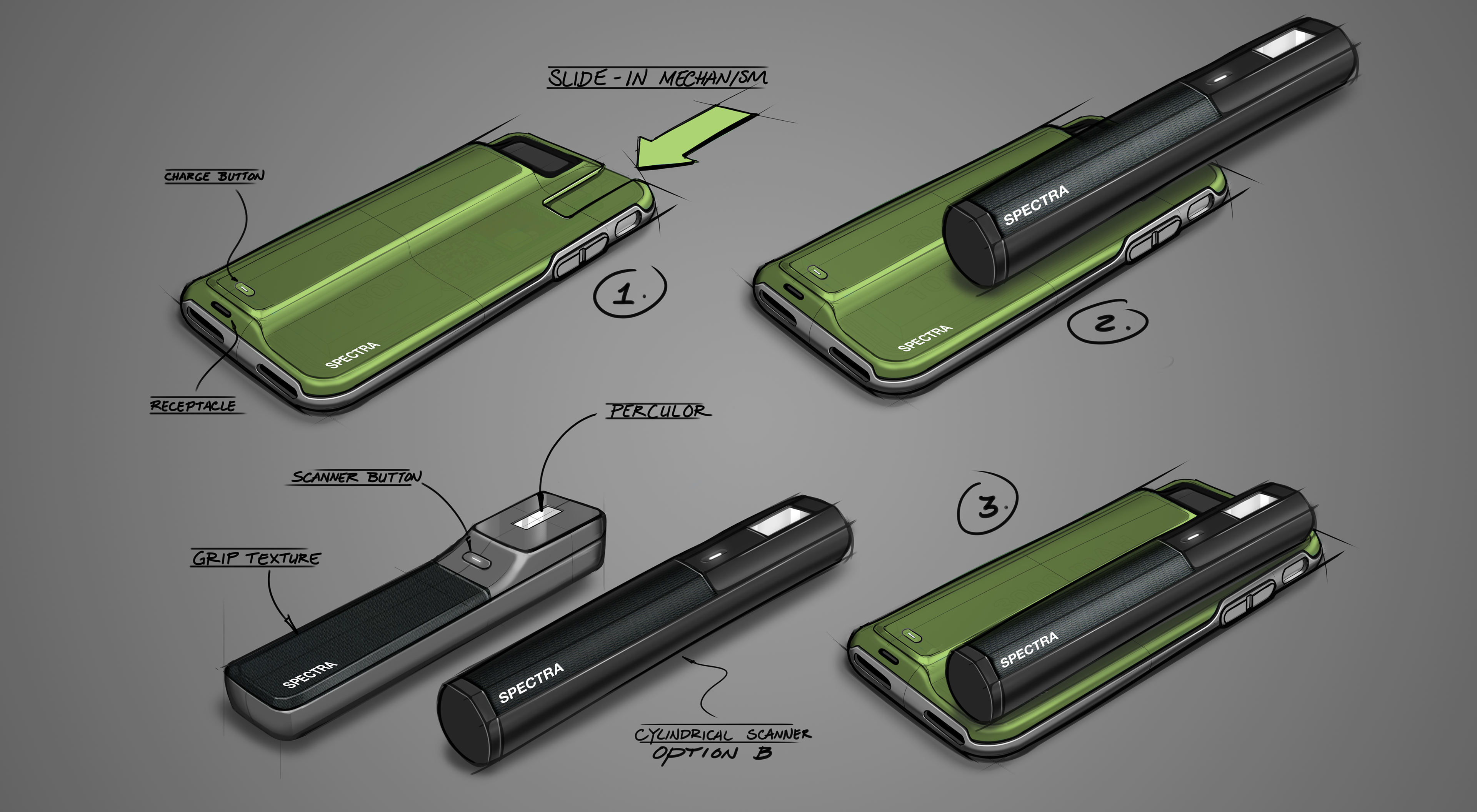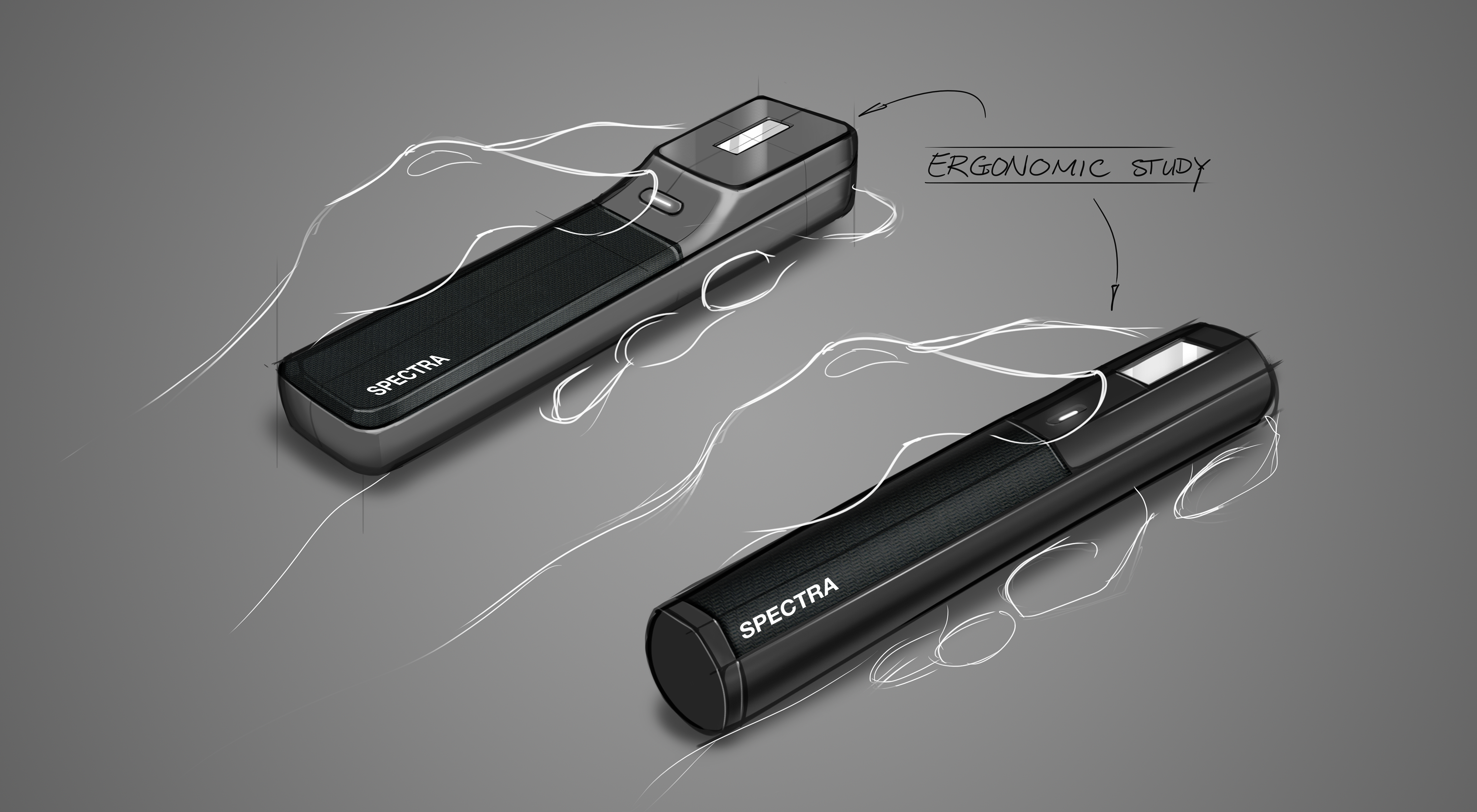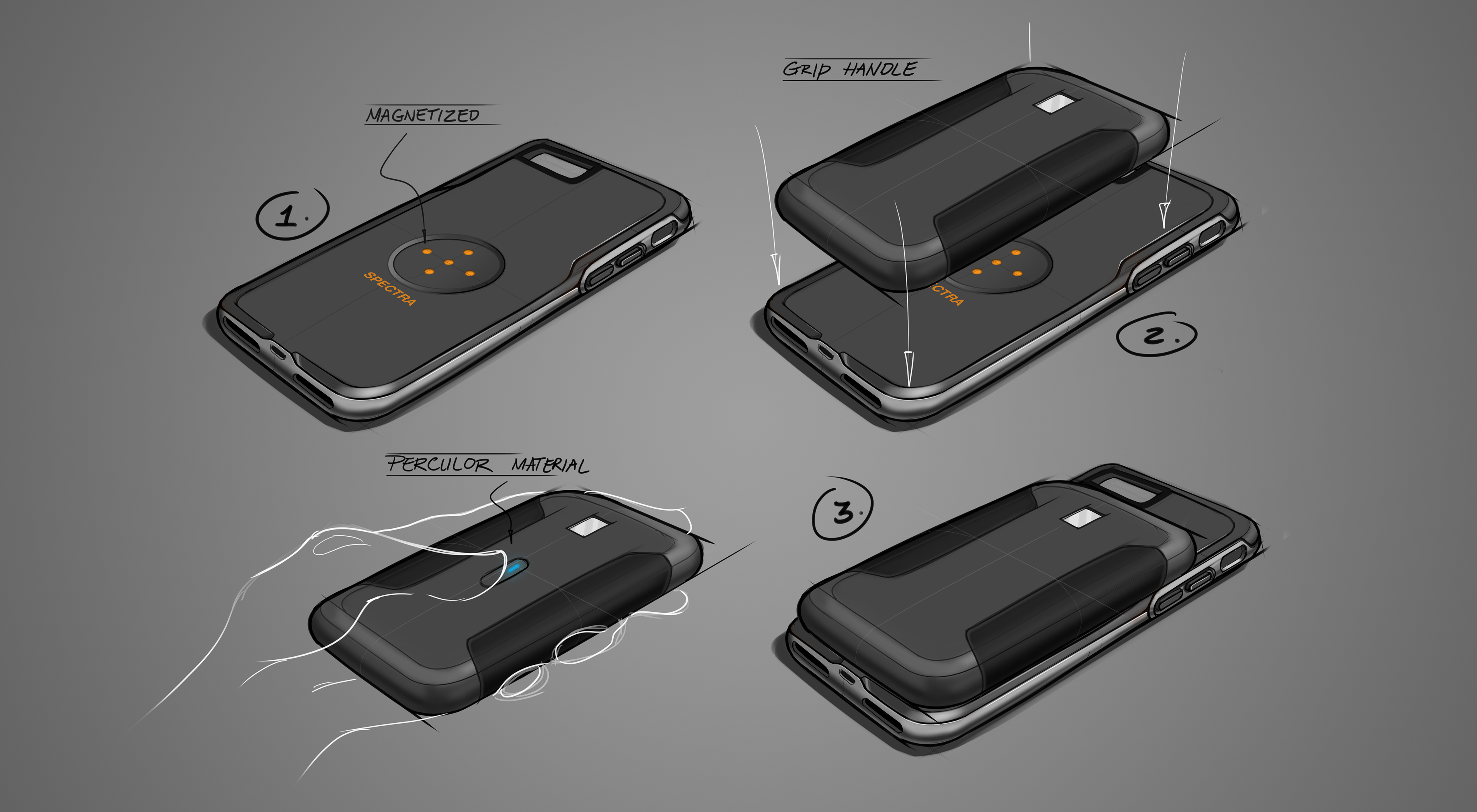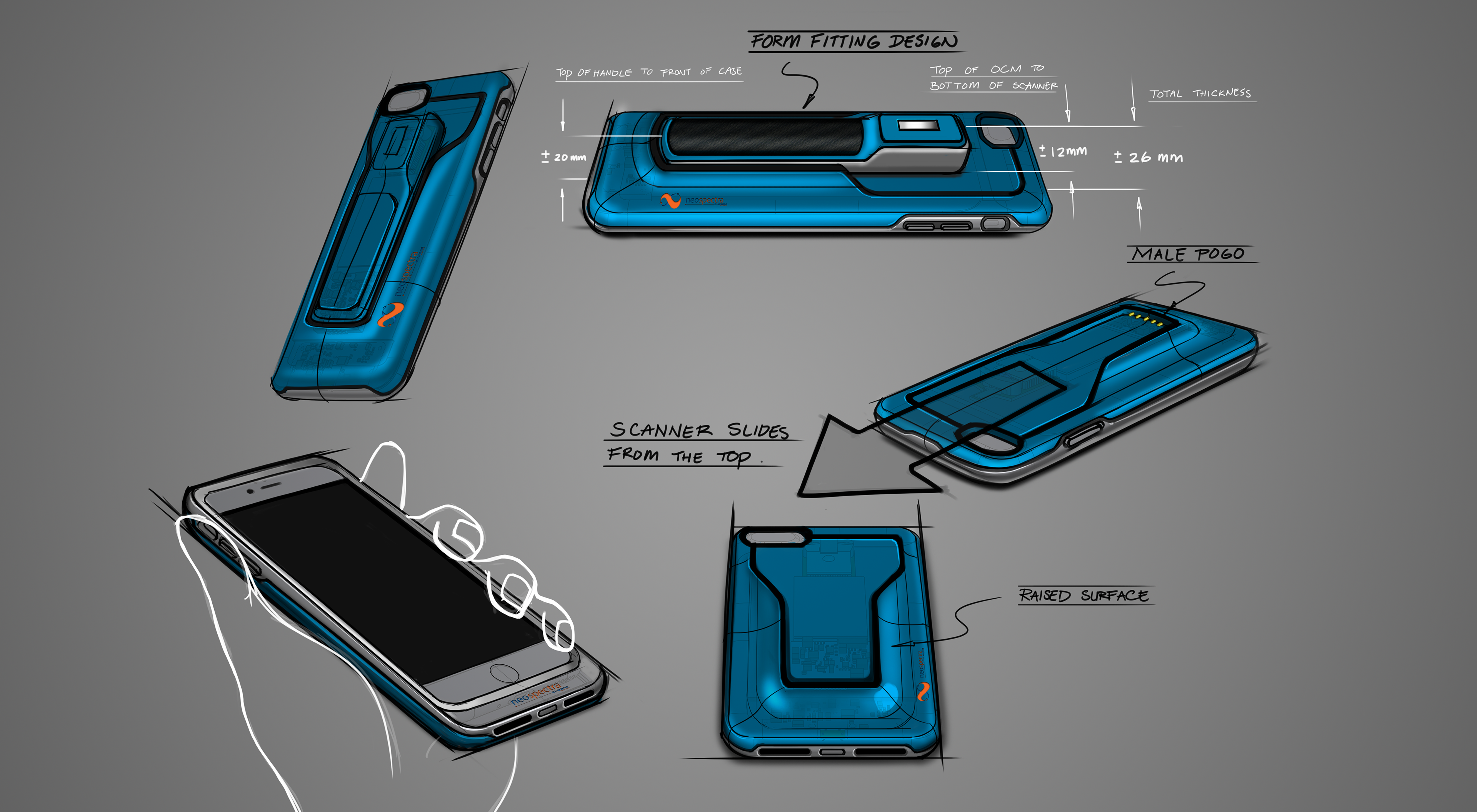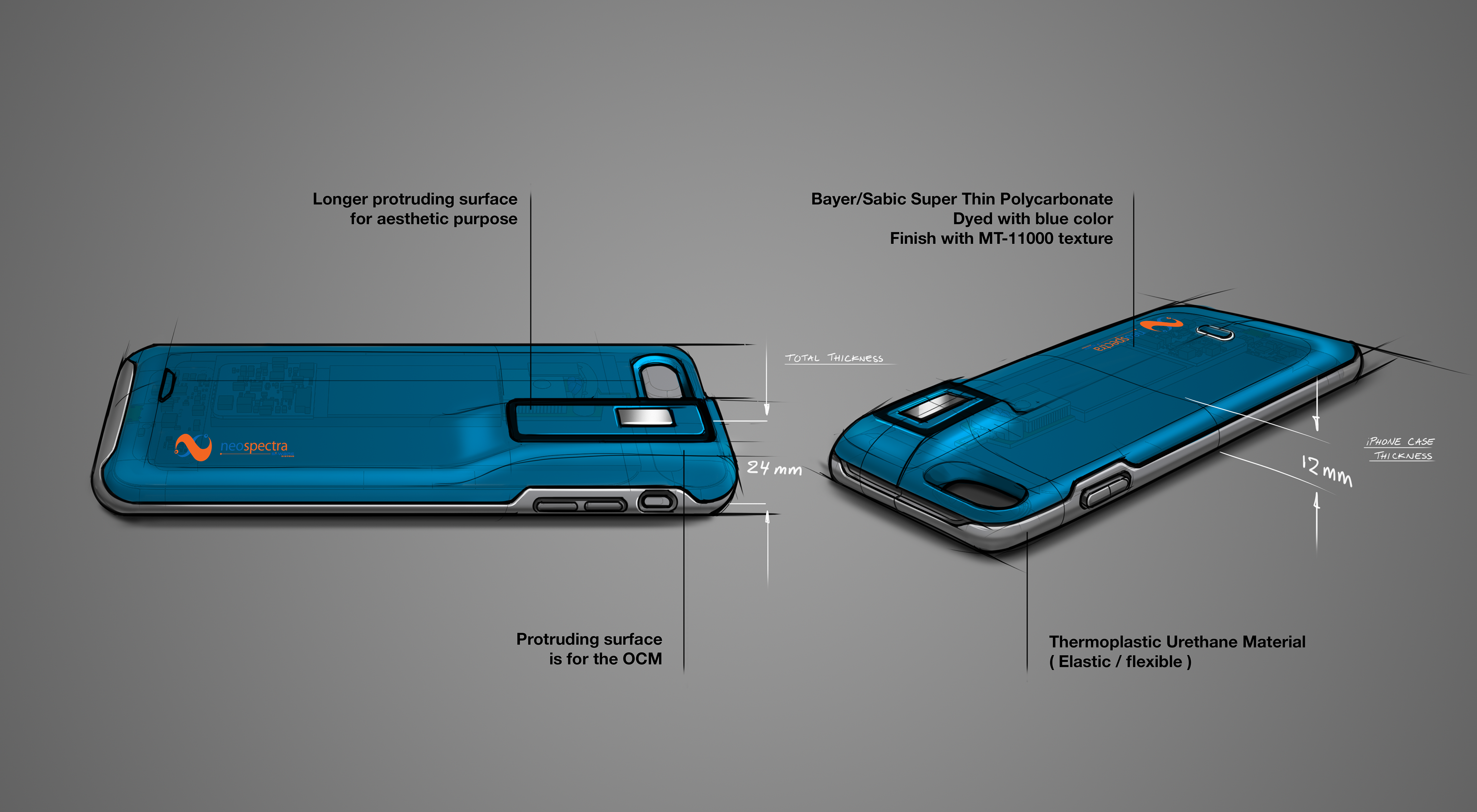 The positioning, material, and placement of the MEMS module (scanner) was very crucial to the functionality of the product.
I also had to use a material with high transparency grade to make sure the light source from the spectrometer does not get refracted which can impact the outcome of the scan.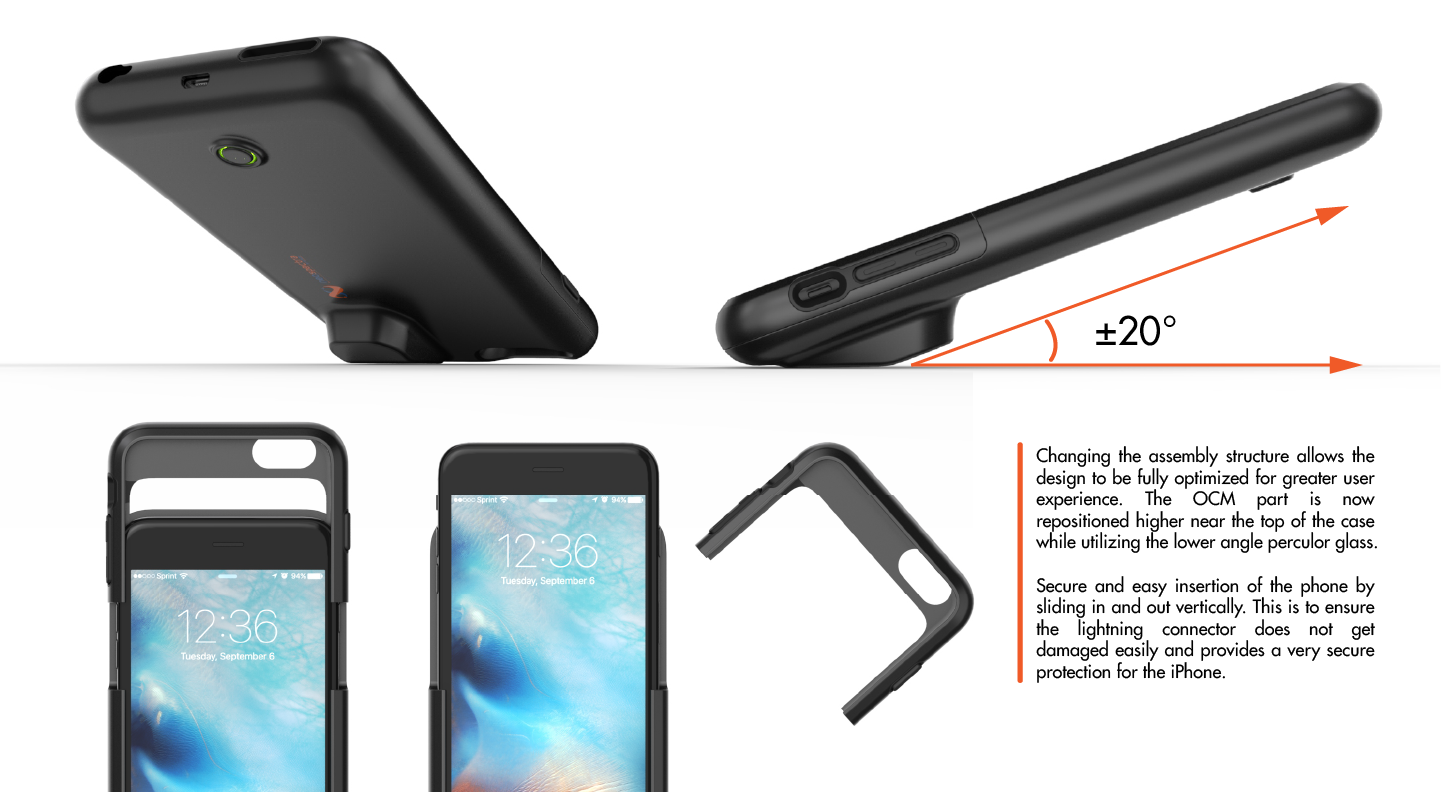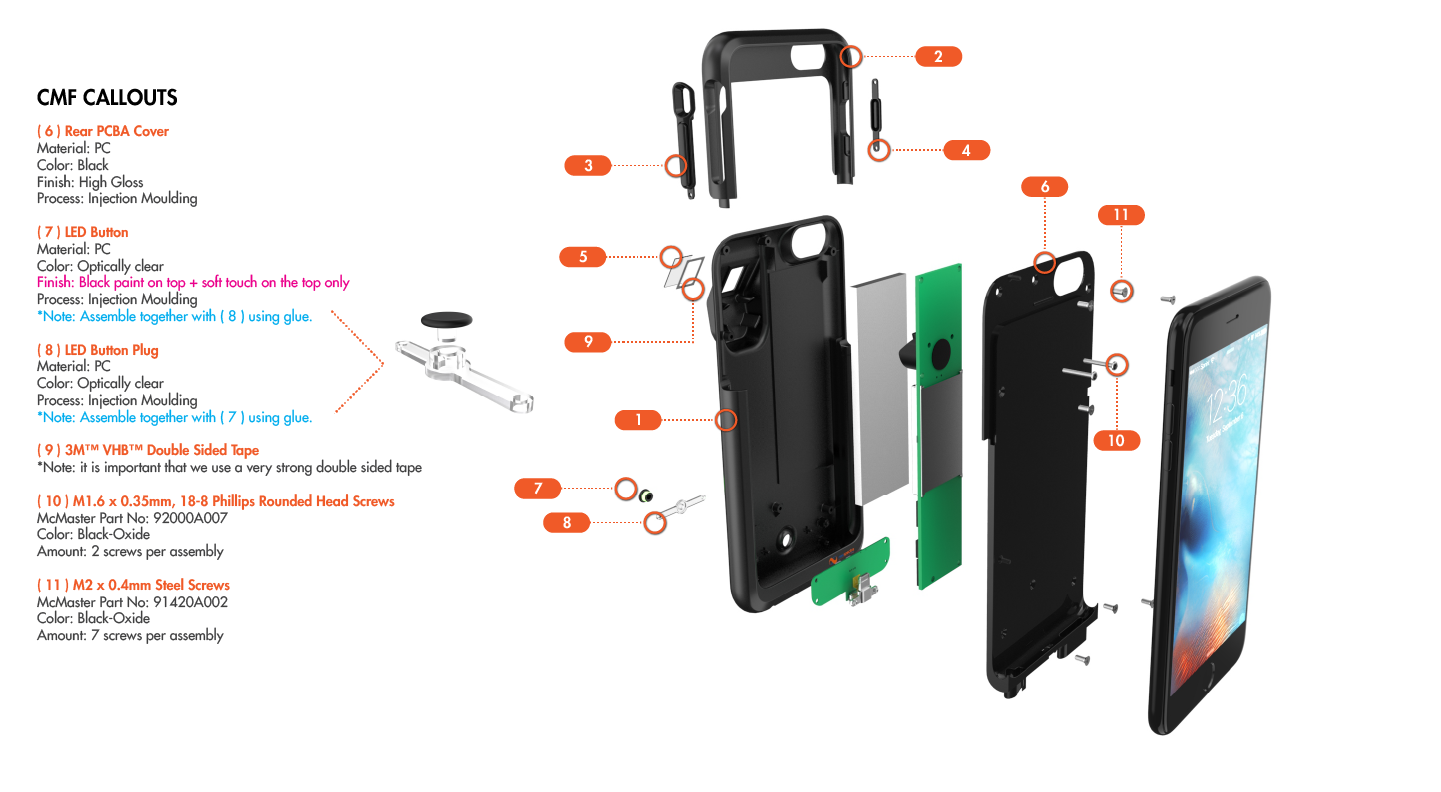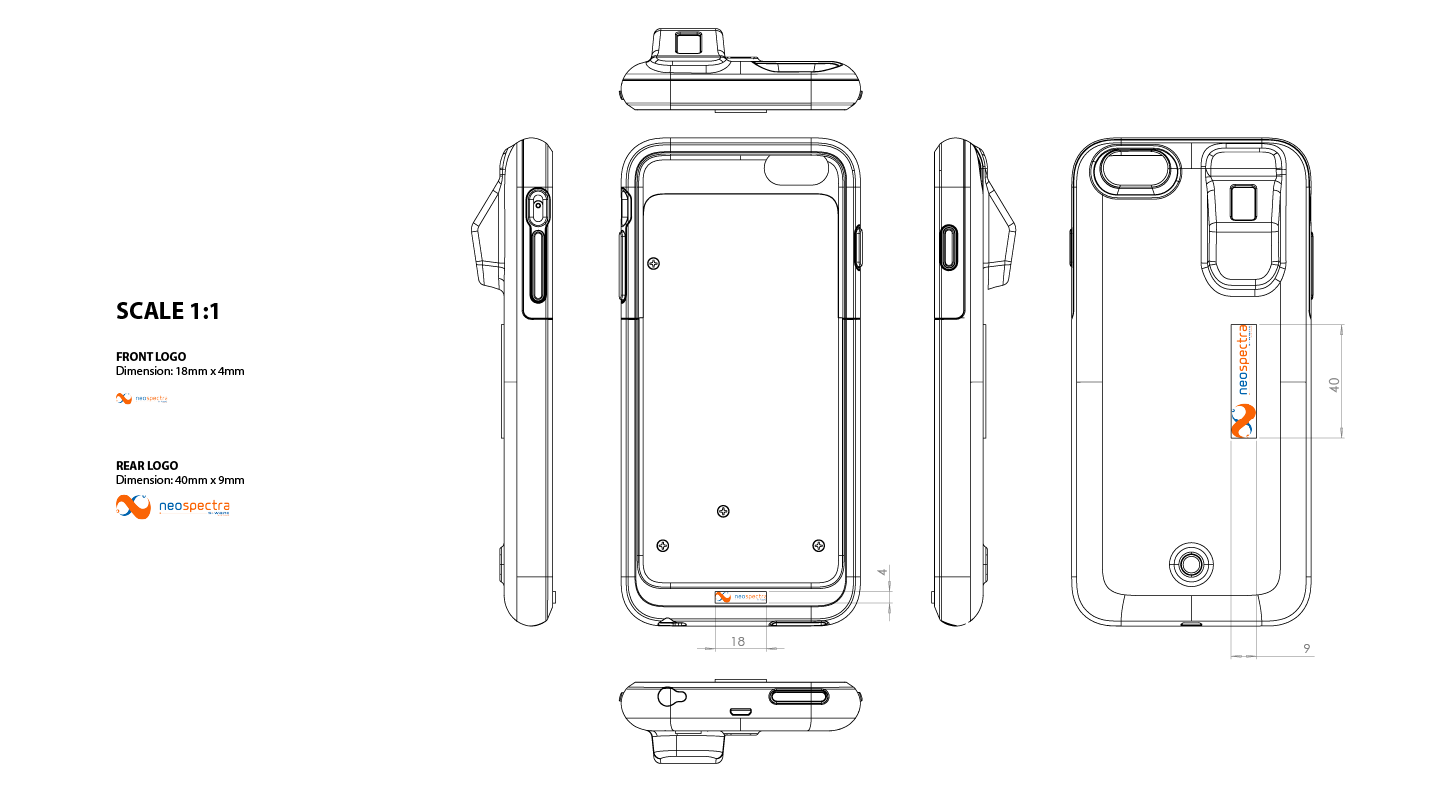 In just under a short 8-week time frame, our team successfully designed and delivered an iPhone 6/7 battery case with integrated battery circuitry, PCBA schematic/layout design, and produced a fully working CNC prototype that our client demonstrated at Photonics West in 2017. The Neospectra design helped our client won the PRISM AWARDS 2017 in the test and measurement category.
Prism Awards 2017 for Photonics Innovation is a leading international competition that honours the best new photonic products on the market.