HIIT Bottle is a 100% BPA free, double walled multi-purpose protein shaker bottle.
To begin the design process, I conducted a secondary online research to gather information as well as in-person interviews.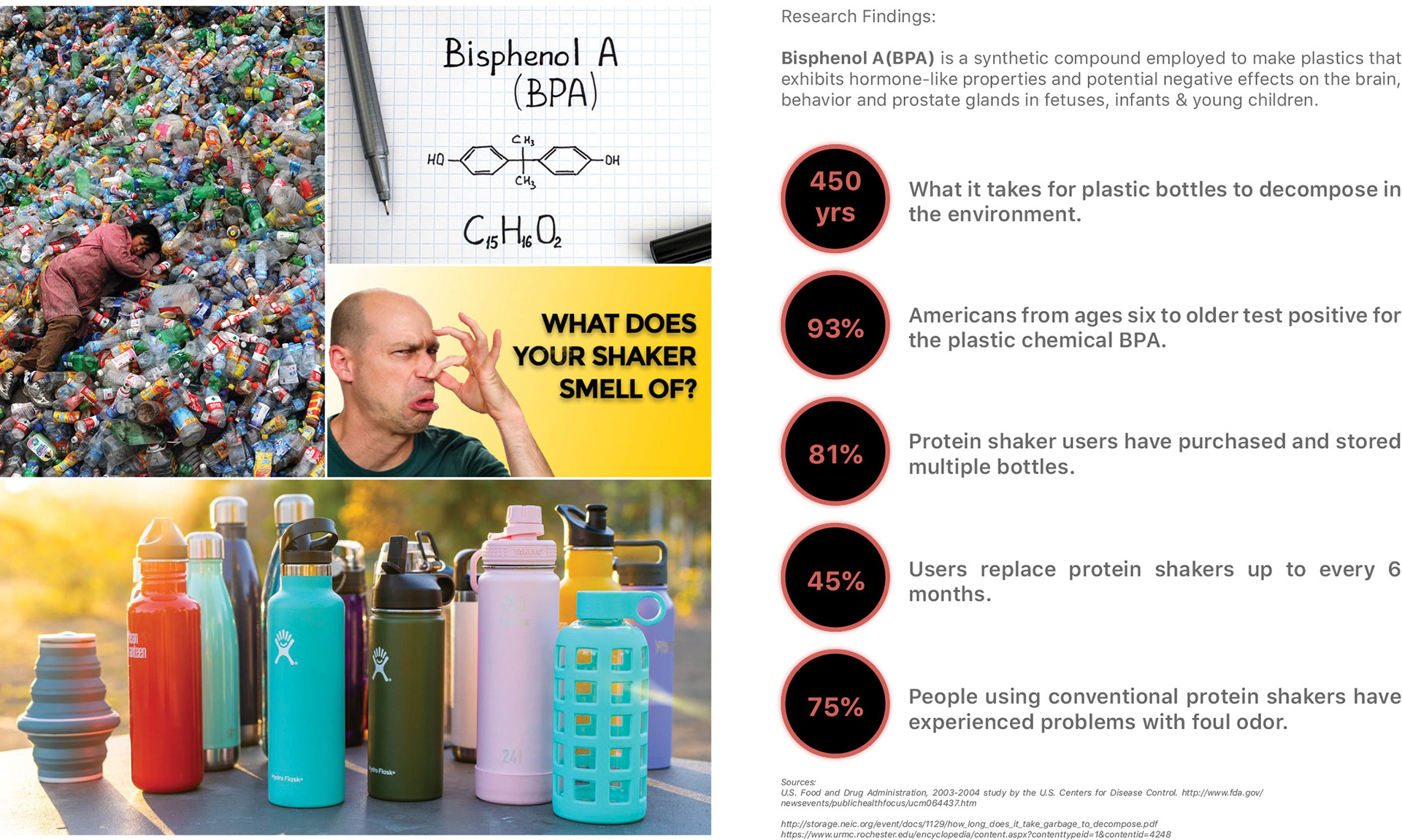 Further research was conducted to make a stronger and compelling use cases for the HIIT Bottle and why our product should be considered to be the last bottle the user will ever need to purchase.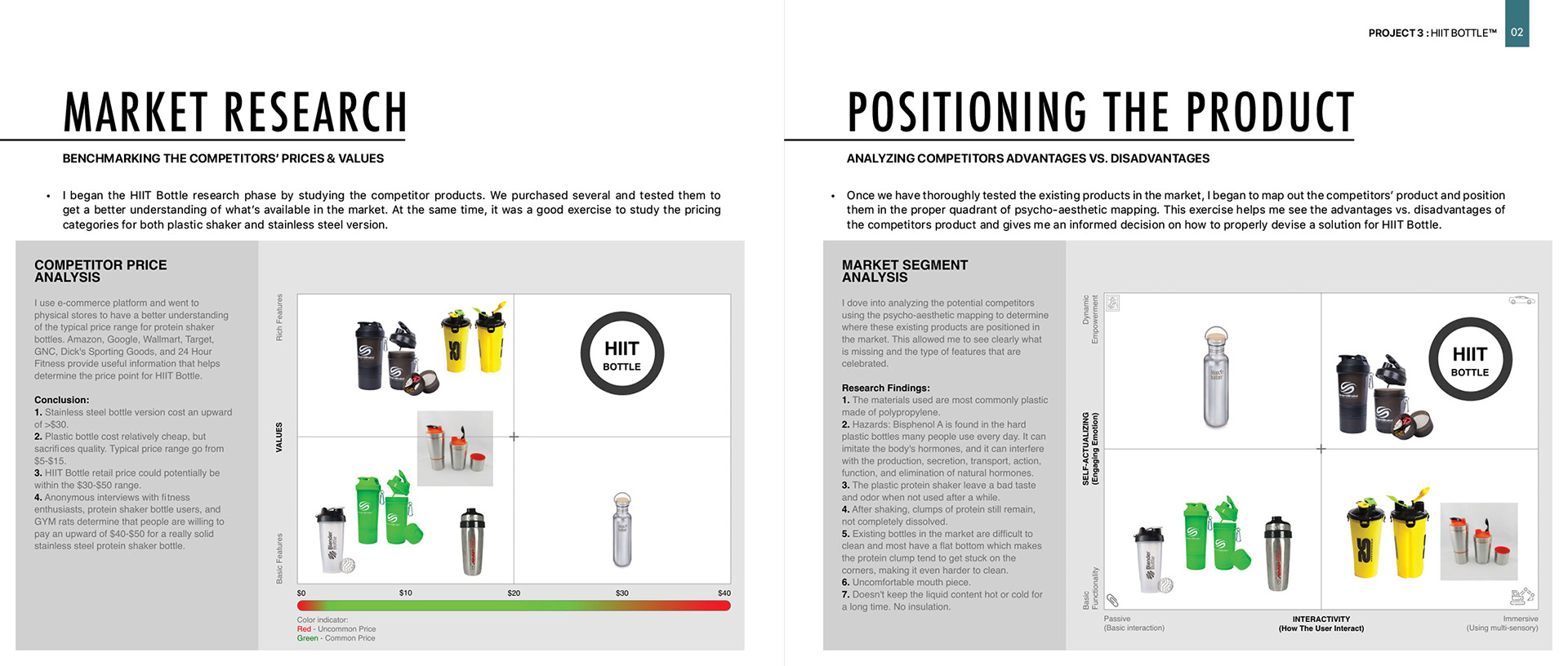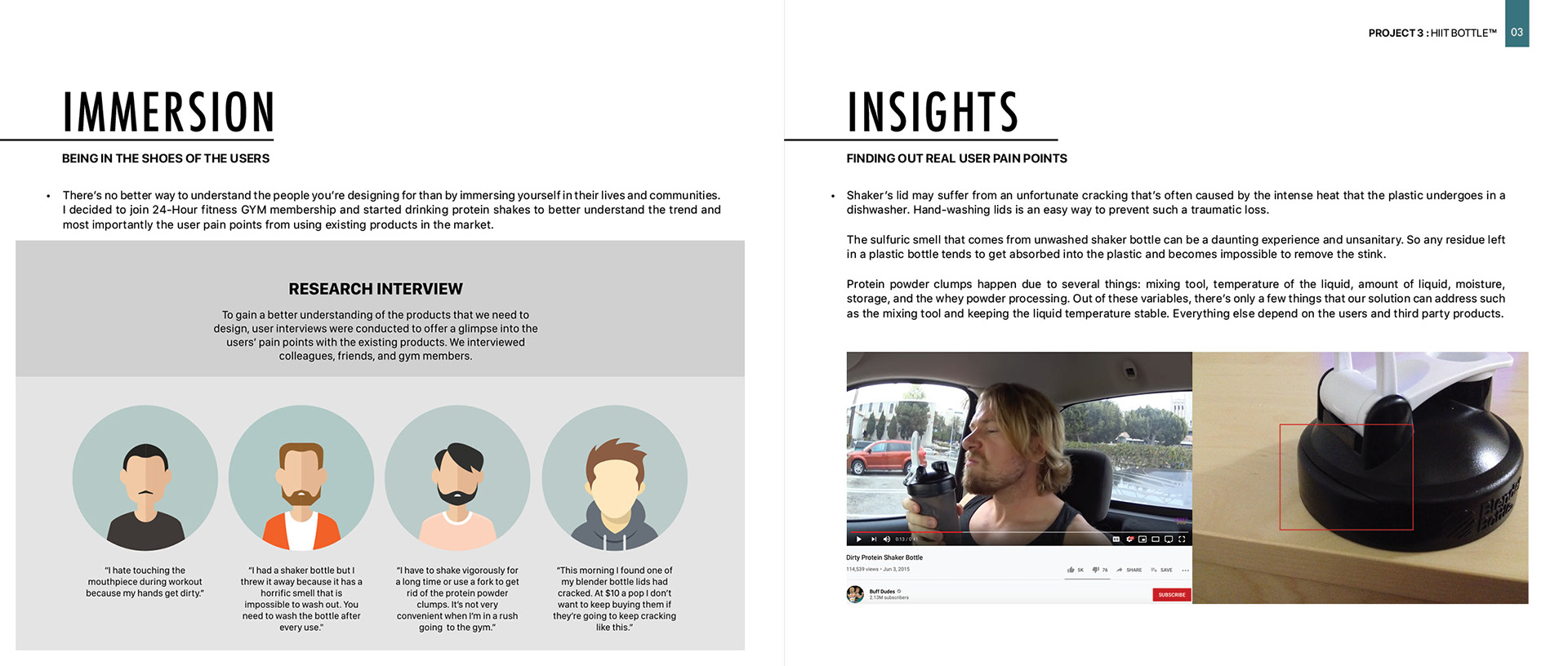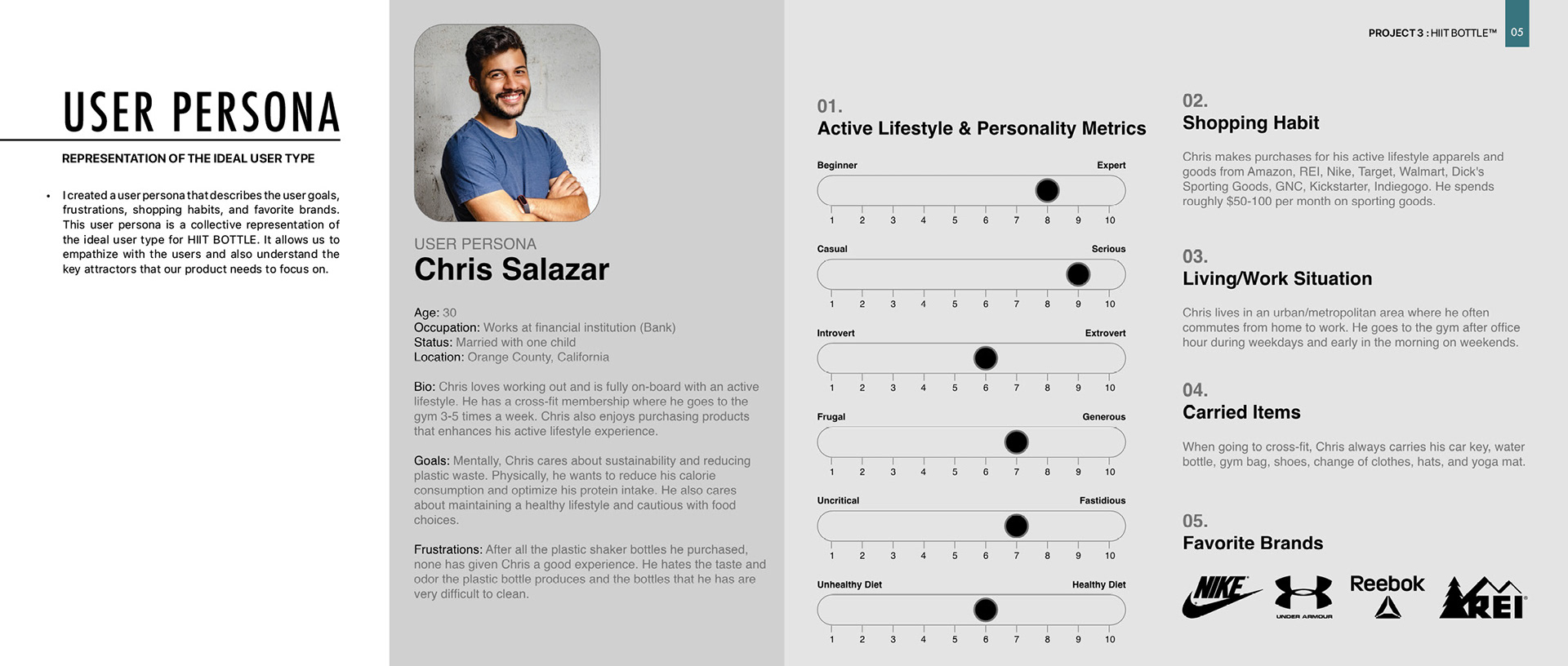 I researched existing products in the market and dissected travel mugs to learn about the construction methods and how these bottles retain their temperatures using double-walled vacuum insulated techniques.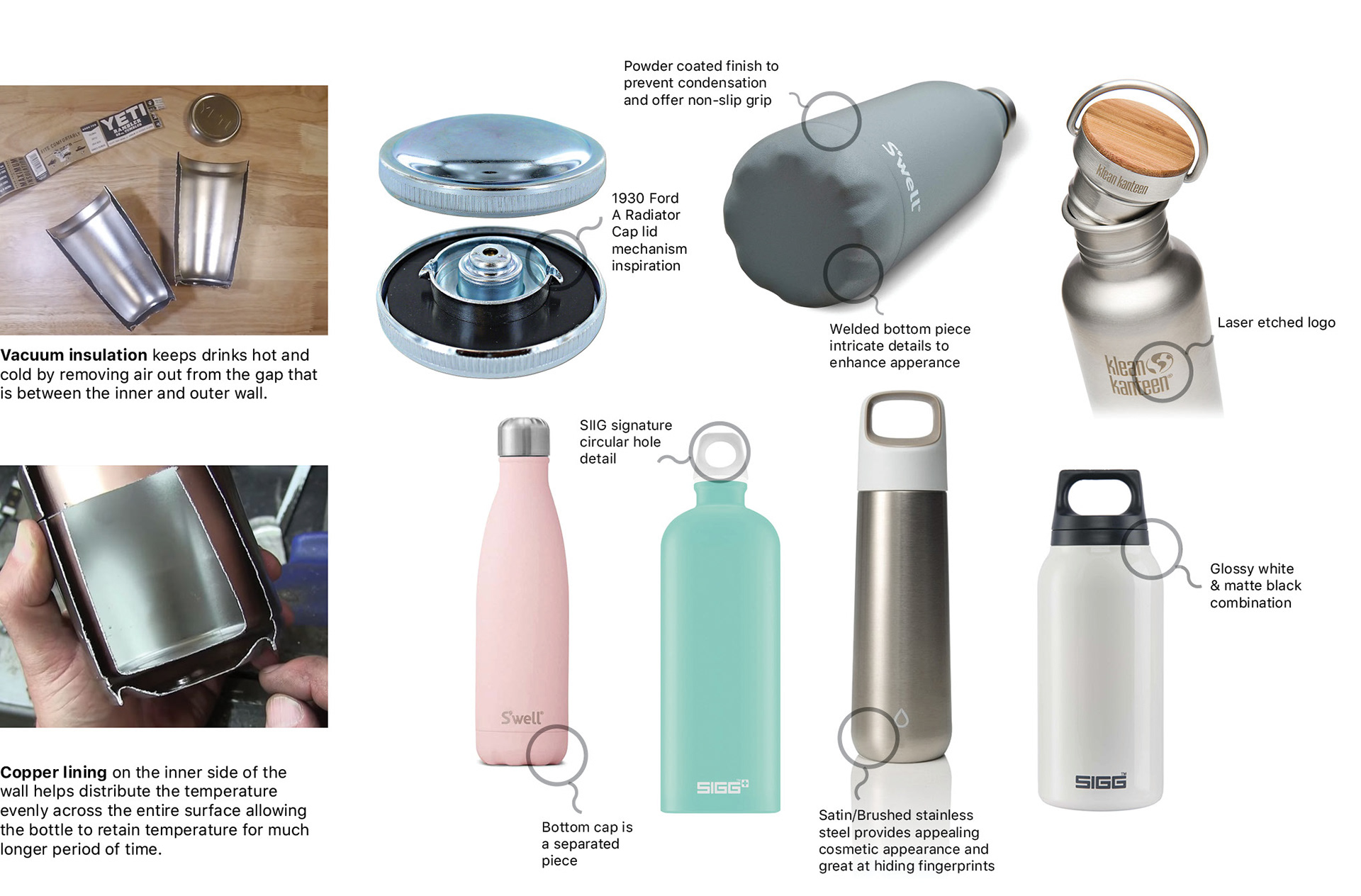 Concept sketches ideation was initiated to illustrate design aesthetic, features and benefits that makes HIIT Bottle innovative and different from the rest of the competitors.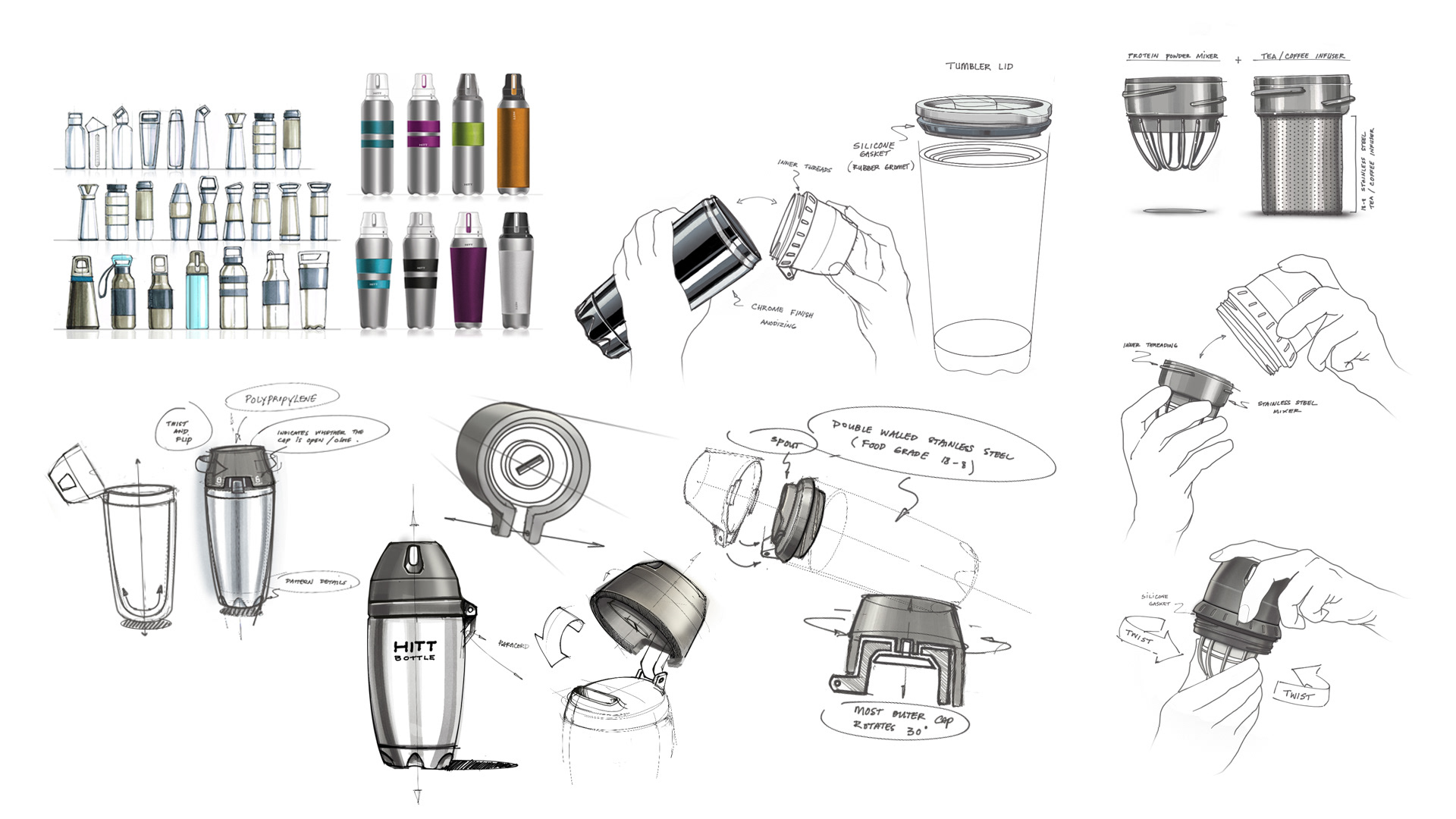 The solution that we came up with at the end gave HIIT Bottle its competitive edge in this saturated market.