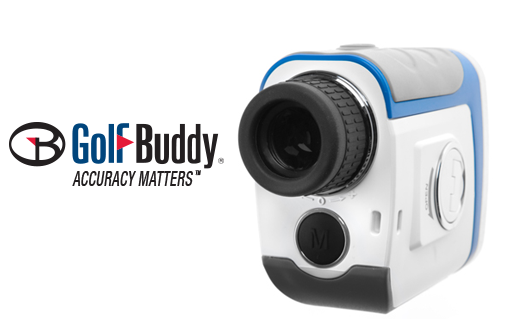 We teamed up with GolfBuddy to develop the most compact Laser Range Finder on the market. We imagined an ergonomic handheld rangefinder with a premium feel and an eye-catching color scheme. Following the company's mantra "accuracy matters," we were able to make a new iteration that makes it a welcome addition to any serious golfer's arsenal. The Golfbuddy new LR4 Laser Range Finder is a definite upgrade from its predecessor the LR3.

Working directly with the GolfBuddy team, I developed a laser range finder that would make a bold first impression in the highly competitive market. By incorporating design details such as color scheme and material selection, the product holds a strong identity of its own that stands out from the competition. Additionally, adding a quick twist lock mechanism for quick access to the battery compartment is a luxury feature that users can appreciate without adding a significant bulk to the overall form factor. Other details such as rubberized finger grip and eyepiece knob makes the product ergonomically friendly.  

GolfBuddy LR4 was one of the top selling laser range finder with an affordable price tag. 
The outer casing of the LR4 has been reshaped with emphasis on fitting into the palm of the golfer's hand and the top grip has been flattened with new finger locators to make it easier to find and press the 'power' button on the top of the device that brings all the necessary information after the user has located the target.
The eyepiece of the LR4 has been re-modelled with soft rubber to make it easier to grip and smoother to turn allowing for more efficient use of the adjustable focus function.
The battery compartment has also been redesigned. On the previous generation it required a coin or screwdriver to open, but in the LR4 it can be opened more easily with a redesigned flip-and-twist-flap. Although a small design feature it is these little improvements that will keep GolfBuddy at the head of the field.
Finally we come to the styling. The LR3 came in a no-nonsense black, but the LR4 has a more striking look with a blue and white colour scheme complemented by a smart metallic finishing to the lens casings, eyepiece and buttons. These accent colors makes the product stand out and strikes a balance in color and material partitions.